95 Washington nonprofits receive charitable grants from Boeing in 2020
Local grants support education, environment, and veteran-focused efforts
By The Boeing Company
2020 has been nothing short of extraordinary as people in Washington and around the world navigate the historic impacts of COVID-19. Yet even as the aerospace industry faces unprecedented challenges presented by the pandemic, Boeing and its employees continue to rise to the challenge of helping people in need in our local communities.
On "Giving Tuesday" Boeing announced $10 million in 2020 charitable investments that support 95 nonprofits in Washington state. The grants focus specifically on education and workforce development, military and veterans, the environment, and racial equity.
Education and Workforce
Nearly half of Boeing's grants in Washington are dedicated to education and workforce development partners. That includes a $100,000 grant to The Economic Alliance Snohomish County/Snohomish STEM Network to bring career connected learning models to rural middle and high schools in Snohomish County.
"The Boeing grant has been instrumental in supporting our rural communities through expansion of high demand, STEM related career exploration and preparation opportunities," said Angie Sievers, Economic Alliance Snohomish County/Snohomish STEM Network Director. "These opportunities are scalable and increase career awareness, build community, excitement in STEM careers, and student engagement to create an innovative future workforce."
A $75,000 grant to East African Community Services will expand its MathCode + Robotics programming throughout their afterschool and summer K-8 grade offerings and afterschool high school programming, offering skill-building, mentorship, and STEM-focused career exploration opportunities for diverse young scholars.
"Funding from Boeing has been incredible in helping EACS to establish a firm STEM program," said Mohamud Mohamed, MathCode+Robotics Program Coordinator. "This is our second year of MathCode+Robotics and we've seen a significant improvement in mathematics performance for all MathCode+Robotics participants. Boeing funding has allowed EACS to acquire laptops, robotics, coding and math programs to make sure our youth continue to build in the skill sets necessary for the 21st century."
Other notable education and workforce development recipients include the Washington State Association of Head Start and ECEAP which will put its $175,000 Boeing grant towards an Early Chess Initiative geared towards improving kindergarten math readiness of at-risk children by building skills related to counting, spatial recognition, patterns, sequencing, and number values.
Treehouse will use its $70,000 grant to continue integrating career-connected learning in its Graduation Success Program, which is designed to help youth in foster care graduate from high school at the same rate as their peers and help them launch successfully into adulthood.
And, Tacoma Community House will utilize its $80,000 grant for the REACH Center Career Pathways Program which connects diverse youth with viable career pathways, employment, and jobs with long-term career and earning potential.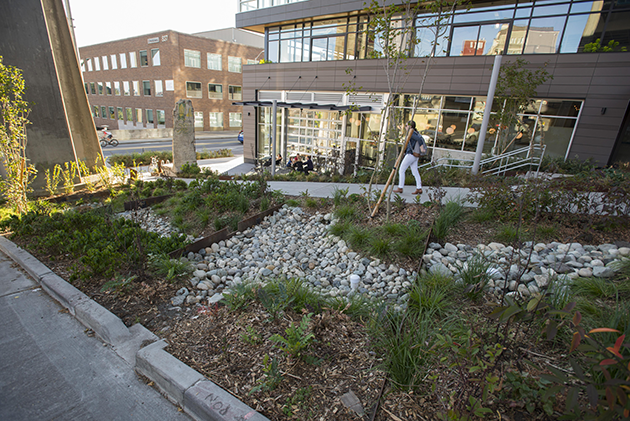 Environment and Stormwater
More than $1.3 million in Washington grants support over a dozen organizations focused upon improving the environment. That includes $300,000 for The Nature Conservancy's Solving Stormwater initiative, which advances green stormwater infrastructure and nature-based solutions through innovations in science, policy, financing and collaboration.
"Water stewardship and economic recovery go hand in hand," said Jessie Israel, Puget Sound Conservation Director for The Nature Conservancy. "We're grateful to Boeing for their continued support for innovative nature-based solutions to address pollution, flooding and other water issues around Puget Sound. As families work from home and practice social-distancing, natural infrastructure such as green spaces, tree canopy and rain gardens, are even more critical for the community's well-being, in addition to water outcomes."
Additionally, Clean Washington Waters is receiving a $50,000 grant for the third phase of the Aurora Bridge Project designed to intercept more than two million gallons of stormwater runoff annually from five downspouts. The project routes previously untreated stormwater runoff to a bio-retention facility.
Boeing's grants to 19 Washington military and veteran partners in Puget Sound were previously announced on Veterans Day. Additionally, Boeing also invested $2.5 million in Seattle's Children's Hospital's Odessa Brown Children's Clinics in August.
You can find the list of all 95 Washington nonprofit recipients here.