CARES Act funding brings much needed assistance to the local cultural sector
By Washington State Arts Commission | Press Release
OLYMPIA (December 21, 2020) – Nearly 390 nonprofit arts and culture organizations serving 32 Washington counties received funding in recent rounds of CARES Act funding in Washington State. The state's creative economy supports more than 17,600 arts and culture-related businesses and more than 305,000 jobs.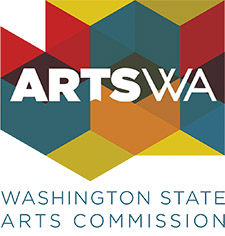 Administered by Washington State Arts Commission (ArtsWA) in partnership with Washington Department of Commerce (Commerce), and with the support of the governor's Office of Financial Management (OFM), the $3.405 million available in two successive grant pools will bolster organizations whose arts and creative programs employ thousands of people and contribute to the economic vitality and quality of life in communities across the state.
The one-time grants were made available to nonprofit arts and cultural organizations, including tribal organizations, and fiscally sponsored groups impacted by the COVID-19 pandemic. Funds can be used to cover pandemic-related losses during the 2020 calendar year.
Snohomish County recipients are listed below. To view a complete list of organizations that received funding, please click here.
Arts Council of Snohomish County / Schack Art Center
Art Walk Edmonds
Cascade Symphony Orchestra
Cascadia Art Museum
DeMiero Jazz Festival
Edmonds Center for the Arts
Imagine Children's Museum
GAMBIAN TALENTS PROMOTION
Mari's Place for the Arts
Olympic Ballet Theatre
Pilchuck Glass School
Red Curtain Foundation for the Arts
Sky Valley Arts Council
Sno-King Community Chorale
Snohomish County Music Project
Stanwood Area Historical Society
The Dance School
The Phoenix Theatre
Tulalip Foundation (FS for Hibulb Cultural Center)
Turnaround Artists
In the first pool of funds, ArtsWA partnered with Commerce to provide $1.445 million in grants to nonprofit arts organizations. The agencies received 387 applications and were able to fund 249 organizations. Organizations were able to request up to $10,000, and grant amounts ranged from $2,000 to $8,300. Funding was prioritized for organizations that serve under-resourced communities, culturally diverse populations, and underrepresented groups.
"Nonprofits are essential to supporting a vibrant creative economy in good times, and the pandemic has stretched many to the breaking point," said Lisa Brown, Commerce Director. "These grants provide a lifeline to both struggling artists and the organizations that support them, helping to strengthen part of the very fabric of our communities."
To help Commerce and ArtsWA fund more applicants, OFM provided a second pool of CARES funds, in the amount of $2 million dollars, to ArtsWA. These additional funds allowed ArtsWA to provide grants to the 138 organizations from the first round that were not funded and increase the awards for the 249 previously funded organizations.
"We are grateful that the governor, Commerce and the budget office recognize the importance of the arts and culture sector to Washington's economy," said Karen Hanan, Executive Director of ArtsWA. "Providing relief funding to these organizations, which have all been enormously impacted by the pandemic, will allow them to move toward a post-COVID world and continue to contribute to the vibrancy of their communities."
The grants will support organizations all throughout the state. Approximately 58% of all grants went to organizations outside King County. In addition, 165 organizations that were funded had never received grants from ArtsWA before.
In early spring, ArtsWA received $431,600 in CARES Act funds from the Federal Government through the National Endowment for the Arts (NEA). Monies were aimed at providing rapid-relief grants to nonprofit arts organizations. At that time, 143 organizations from 29 Washington counties were funded. In total, ArtsWA has disbursed $3,836,600 in CARES Act funding in 2020.