USS Ralph Johnson returns to Everett from deployment
By  Homeportnorthwest  | Press Release
EVERETT, Wash., January 14, 2021 – Arleigh Burke-class guided-missile destroyer USS Ralph Johnson (DDG 114) returned to its homeport of Naval Station Everett, Washington, today following its first deployment to the U.S. 5th and 7th Fleet areas of operation.
Ralph Johnson departed Naval Station Everett April 15, 2020, following a restriction-of-movement period. This period was the first of many measures that the ship took to mitigate the risk of crewmembers being exposed to COVID-19 during their deployment.
"The crew's performance was amazing from start to finish," said Cmdr. Rob Biggs, Ralph Johnson's commanding officer. "They excelled in every operation and in all mission tasking. Through all of it they remained focused and united and continued to be committed to making each other better."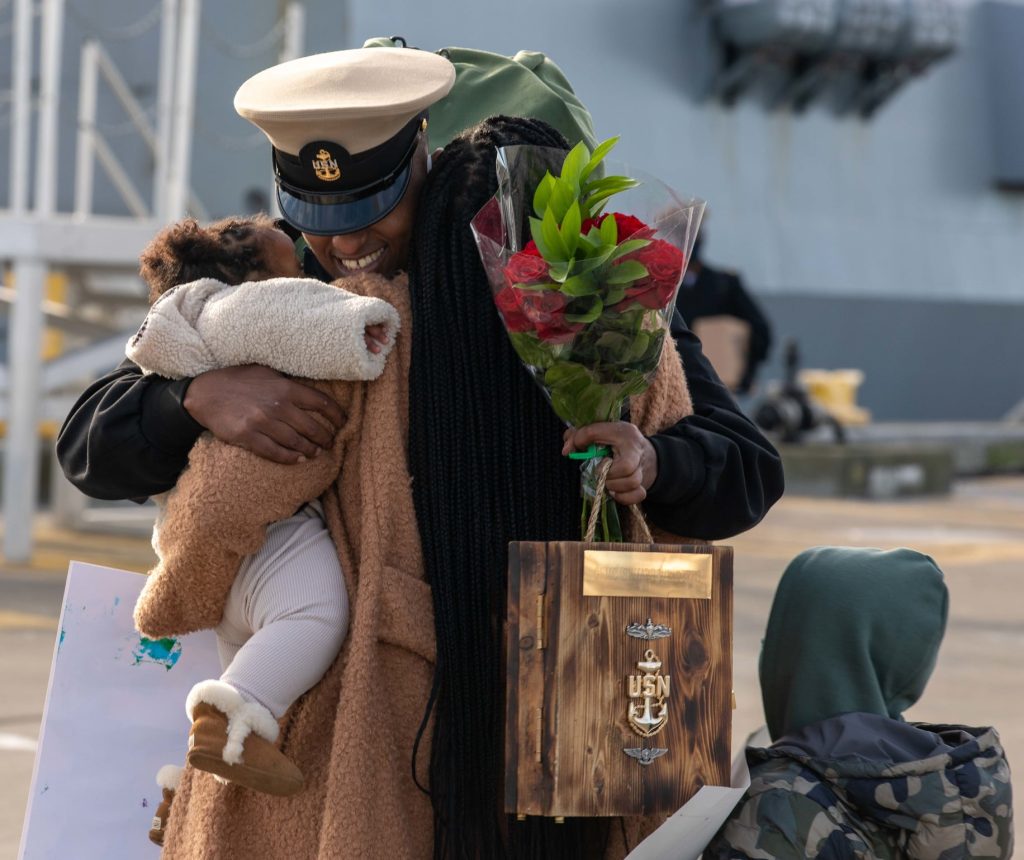 Ralph Johnson conducted freedom of navigation operations, sailed with the Indian Navy in combined interoperability exercises, and supported maritime security operations with the International Maritime Security Construct's CTF-Sentinel for 48 days. The ship also provided ballistic missile and air defense while operating with USS Nimitz (CVN 68) and participated in Operation Inherent Resolve.
While supporting the Combined Maritime Forces' Combined Task Force (CTF) 150, Ralph Johnson apprehended more than 2,000 lbs. of suspected narcotics from a vessel in Arabian Sea international waters.
The ship visited several ports, where Sailors were restricted to the pier to mitigate risk of contracting COVID-19. Areas for rest and relaxation was provided to the crew by Navy Moral, Welfare and Recreation programs. During her maiden deployment, Ralph Johnson steamed for a total of 78,186 miles. The ship was commissioned March 24, 2018.