Local leaders respond to storming of the U.S. Capitol Building
By Erin Freeman | Lynnwood Times Staff
Local leaders have issued responses to the deadly storming of the U.S. Capitol on January 6. The raid forced the building and representatives inside into lockdown during a protest at the National Mall in Washington, D.C. led by supporters of President Donald J Trump in opposition to his loss in the presidential election.
Washington State Senate Republican Leader John Braun condemned the violence at the Capitol, calling it a threat to democracy.
"One of the bedrocks of our democracy – something that has distinguished our nation from many others for centuries – is the peaceful transfer of power from one elected official to another," Braun said.
With some voters questioning the legitimacy of the recent presidential election and President-elect Joe Biden's win, Braun highlights that the U.S. Constitution guarantees the right to peaceful assembly and the ability to challenge the election process in a court of law.
"But nothing grants anyone the right to storm the Capitol building and terrify those inside."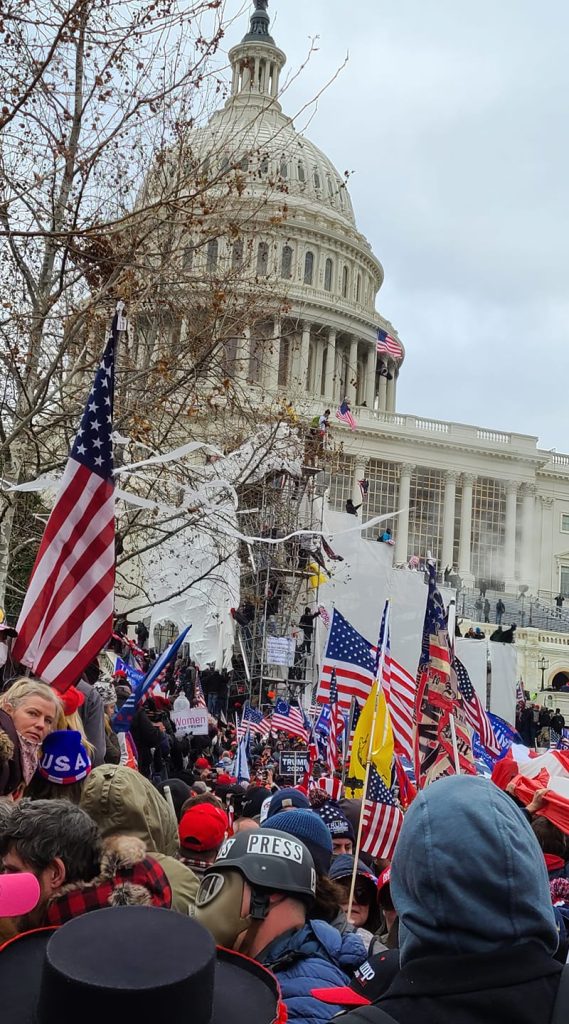 Congressman Rick Larsen, the U.S. Representative for the 2nd Congressional District, said it was a domestic terrorist attack.
"Let me say it as plainly as I can: the attack on the Capitol building was an assault on our democracy perpetrated by domestic terrorists," said Larsen in an email. "If this happened in any other country, the United States would condemn it."
On January 13, the U.S. House of Representatives voted toimpeach President Trump under the accusation of "inciting an insurrection" after delivering a speech urging supporters to protest at the Capitol. Nine of Washington's 10 members of the House of Representatives, including two Republicans, voted for the impeachment.
On the day of the riot, Rep. Larsen announced his support of the impeachment.
"We will restore our democracy and fix the damage wrought by Donald Trump and his allies," said Larsen. "We can and will come back from this attack on our democracy."
In a message to families, Edmonds School District (ESD) Superintendent Dr. Gustavo Balderas shared his thoughts on the "violent actions" taken at the U.S. Capitol.
"It is an extremely concerning time when our own government and democratic process is halted and our elected representatives are evacuated for their safety," Balderas said.
Balderas' statement continued: "We are aware of different political beliefs throughout the communities we serve in our school district and I anticipate those beliefs may be more apparent in the coming days. Leading up to Inauguration Day and beyond, I hope we can focus on the values of inclusion and the work we can control, which includes peaceful exchanges of ideas and opinions."
During the breaching of the U.S. Capitol in Washington, D.C., about 50 supporters of President Trump broke through a gate at Governor Jay Inslee's Olympia mansion following a protest at the Washington State Capitol, with attendees demanding recounts of the presidential and the state's gubernatorial election.
Gov. Inslee responded to both the breaching of his home and the U.S. Capitol.
"We know today has been a very tumultuous day for Americans and Washingtonians for obvious reasons," said Inslee. "But I have some good news tonight to share with my fellow Washingtonians. Those acts of intimidation will not succeed in any way, shape or form. We will continue the work we're doing to protect the health of Washingtonians."