WalkAway founder, Brandon Straka, arrested for his actions in US Capitol Building protest
By Lynnwood Times Staff
Update – Jan 27, 2021: Included a Facebook post from Brandon Straka's account on an story's latest developments.
JANUARY 25, 2021 – WalkAway campaign founder, Brandon Straka, 44, was arrested today by agents from the FBI Omaha Field Office. Straka is charged with the following:
Impeding law enforcement officer during civil disorder
Knowingly entering and remaining on restricted grounds without lawful authority and/or engaging in disorderly conduct within proximity to a restricted building to impede official functions
Engaging in disorderly conduct with intent to disturb a hearing before Congress.
The FBI was able to identify Straka through numerous videos and photographs that he posted to his social media accounts.
"I arrived at the Capitol a few hours ago as Patriots were storming from all sides. I was quite close to entering myself as police began tear-gassing us from the door. I inhaled tear gas & got it in my eyes. Patriots began exiting shortly after saying Congress had been cleared," wrote Straka in a January 6 post to his Twitter account.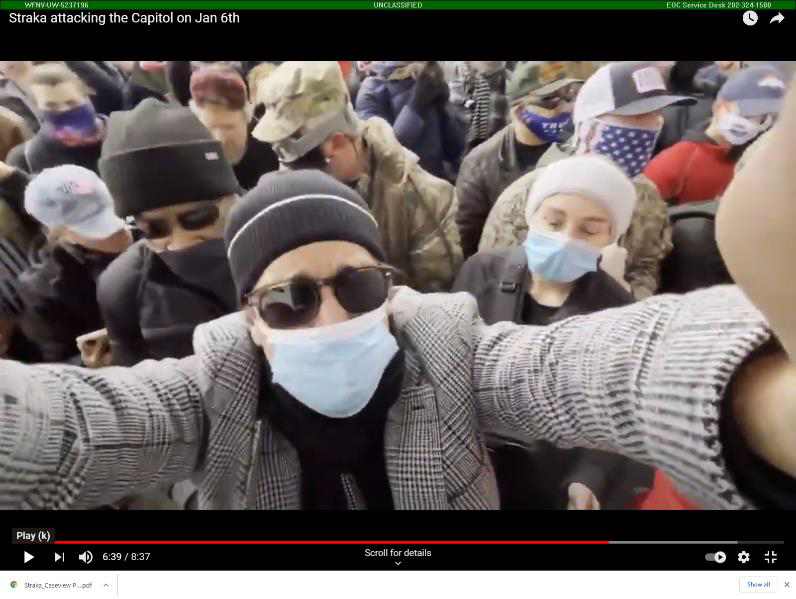 Straka, a former New York City hairstylist, is the founder of the WalkAway movement launched in May 2018. The campaign encourages voters to leave the Democratic Party and support President Donald J Trump.
On January 8, 2021, Facebook closed the WalkAway group page, which had more than half a million followers at the time. The page's removal came in the wake of the 2021 storming of the United States Capitol, when Facebook and other social media platforms increased their enforcement of terms of service.
Straka remains in federal custody. His initial appearance in federal court will be Tuesday.
Below is the complaint in its entirety.
Facebook post on January 27