Black History Month 2021: Local Black voices in business
By Erin Freeman | Lynnwood Times Staff
Black History Month honors Black Americans and their contributions throughout February each and every year. In recognizing Black History Month, two local entrepreneurs reflect on their journeys, celebrating their accomplishments and recognizing how they broke down barriers and forged their paths.
UW's first Black woman Civil Engineering graduate – Tanya Jimale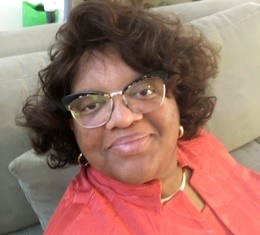 Tanya Jimale, the first African American woman to graduate with a civil engineering degree from the University of Washington (UW), became aware of her built environment at an early age.
During the Space Needle's construction for the upcoming Seattle World's Fair in 1962, Jimale and her father, a WWII veteran who demolished and rebuilt roads for troops in Burma, would jump into his old Ford every Saturday, driving along an under-construction road absent of traffic signal lights. Curious about it, she became attentive to observing her surroundings as they drove, noticing exit ramps curving off to the right like tree branches, lined with what she interpreted to be bean bags- really barricades to keep vehicles from driving off the sides of unfinished Interstate – 5 freeway.
"Oh, they're waiting for you to finish it," Jimale's father remarked what she questioned what they were. "I believed him. At an early age, I was told I had to fix that road but didn't know how to."
"It's amazing how your parents can influence you," she continued. "That's how I got started… I give that to my dad."
Jimale went on to pursue and graduate with a degree in civil engineering from the UW College of Engineering in 1982. While proficient in her studies, she struggled socially, being one of only a few Black students in Moore Hall, the college of Civil Engineering. Her involvement with the university was withdrawn, not an active student on campus, focusing on her academics and working to pay for her tuition.
Following her graduation, Jimale worked as an engineer for a decade but became unhappy with the mindset and structure within the corporate environments.
"My spirit was being led towards [entrepreneurship] but I didn't know it yet," she said.
In 1993, she pivoted professions following the passing of her father, realizing her valuing the fostering of relationships over corporate expectations.
"My father died at 7:30 a.m. June 2nd, 1993," she said. I was in my office by 9:30 a.m. June 2nd, 1993. I turned in my resignation at 10 a.m. on June 2nd, 1993. I felt safe because I knew what was important to me. That was the spark of my entrepreneurship."
Recognizing she was not meant to be someone's employee but rather an entrepreneur, she founded Jimale Technical Services (JTS) in 1993, now contracting with large consulting firms and public agencies offering construction management and project control services.
She reinstated her relationship with the UW Foster School of Business over a decade later, to improve her business skills and provide practicum opportunities to graduates and other community members through JTS.
"I believe in allowing someone an opportunity to help them grow," said Jimale. "There's a passion within the African American culture to lift as we climb; you've got to bring someone along with you as you grow."
Dixon Insurance Agency, LLC – Michael Dixon
Mike Dixon, agent-owner of Dixon Insurance Agency, a captive Farmers Insurance exclusive agency, in Mukilteo, never saw himself in an entrepreneurial role.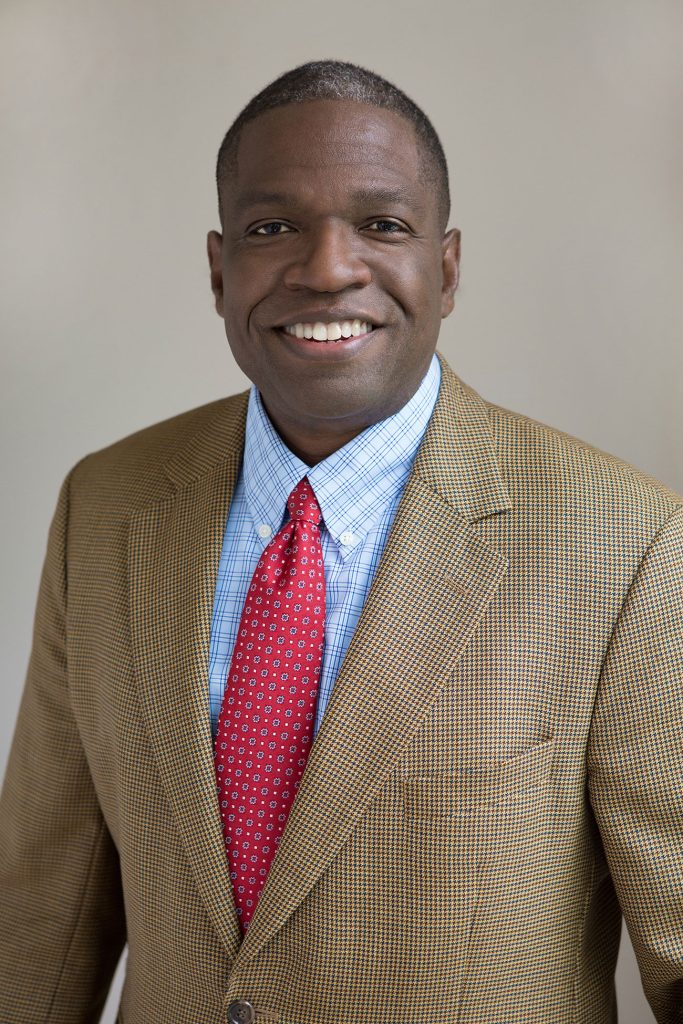 Growing up in the Virgin Islands, a United States island territory in the Caribbean, Dixon excelled as a student, achievement he attributes to his self-pride and strong work ethic, foundational values in his parent's culture ingrained within him at a young age.
His success as a student, particularly in his advanced mathematical abilities, led to his acceptance into the Massachusetts Institute of Technology (MIT) in 1984. Upon leaving the Caribbean and enrolling in the university in Cambridge, he had every intention to pursue a degree in engineering.
For two years, Dixon was a self-described disillusioned engineering major, quickly realizing he did not enjoy engineering. He withdrew for two years, working full time in new car sales following a stint with a vehicle locator virtual inventory startup.
There, he learned that rather than using the application of science and math to solve problems, like in engineering, he held a passion for solving problems with people, reenrolling at MIT. He then discovered business to be a much better fit, particularly in sales and marketing.
In 1990, he graduated with a bachelor's degree in Management Sciences with concentrations in Finance and Economics. He went on to receive a Master of Business Administration in Corporate Financial Management in 1998 from MIT following time working on Wall Street, the Virgin Islands local government, and investment banking.
Dixon says he decided to continue his education after realizing that he wanted to create value but didn't know how or where. His continuation finetuned his interest in business, preparing him to eventually own one.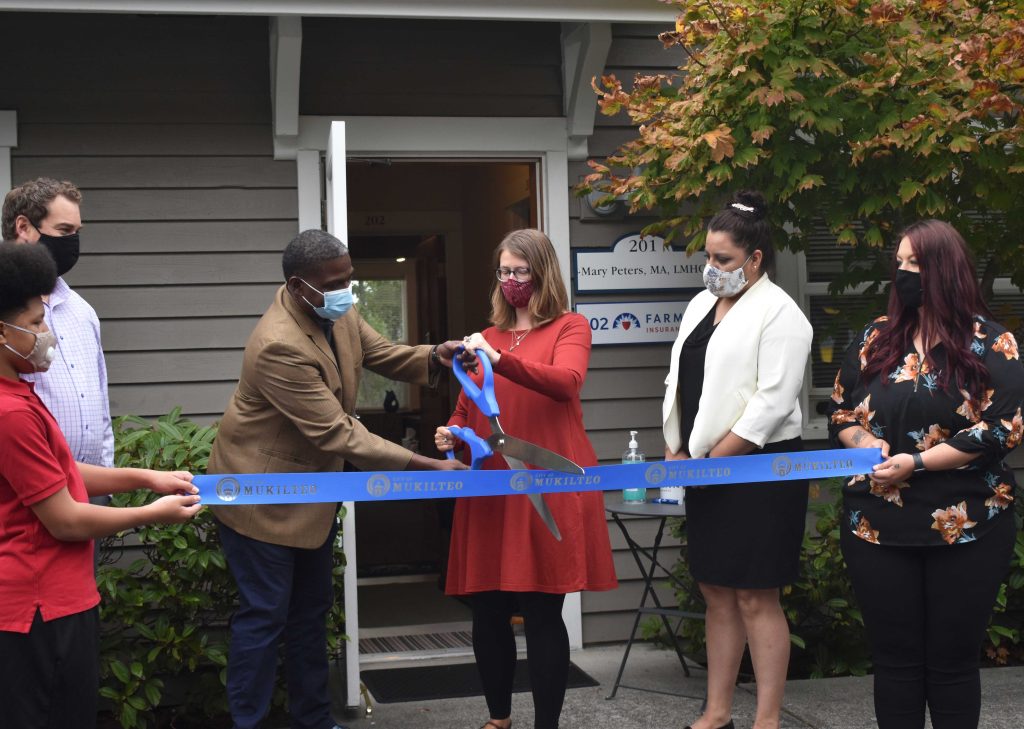 He started a business while in graduate school full-time, leading to his winning of the annual Entrepreneurship Competition at MIT. Following graduation, he worked in a variety of business and marketing manager roles, overseeing millions of dollars at bigCo companies, one of which brought him to Mukilteo in 2007.
Wanting his young children to grow up in one consistent place, similar to his upbringing, he established roots in the area. Noticing room for growth, he began applying his personal leadership to solving practical problems in the community.
"I felt like I could contribute something," Dixon said.
In 2012 he served two terms as Alderwood's wastewater district commissioner.
As he became more involved, his interest in starting a local small business sparked. Dixon celebrated his Farmers Insurance Agency's grand opening on September 14, 2020, serving Mukilteo as a risk manager and advisor for life, home, auto, toys, business and personal liability.
"It's a good mix of all my interests," Dixon said. "Putting down roots in my local community, applying what I bring to bear for what I have to offer to serve my community, and make the town a better place. To be able to do all of that and make a living is a good thing."
Dixon says he feels a sense of responsibility to the country, as it has provided him with an environment to pursue his dreams, but acknowledges racial injustices need to be addressed that create barriers for others to pursue their own.
Reflecting on the realities of the racial constructs and the challenges created in the past, Dixon cited a compilation of essays he read while studying at MIT, one about the Black experience of a math prodigy during a time where it was illegal to read due to slavery.
"What would it be like to have talent like that trapped in a body trapped in a society trapped in a race structure that makes it illegal to do something you're really good at and you could benefit the world in?" Dixon reflected. "For me, I can't imagine what that would've been like to not be able to do the thing that gives me joy, that I happen to have a talent for. Those are the things that I'm thankful for."