State of the City: Mukilteo will remain resilient in 2021
By Noel Pai-Young | Lynnwood Times Reporter
Mukilteo, Wash., March 3, 2021 – On February 17, Mukilteo Mayor Jennifer Gregerson gave her annual State of the City address where she shared the city's COVID-19 stats, city budget and administrative progress, public work improvements, and the announcement of the new Diversity, Equity and Inclusion Commission.
Gregerson also put forth her 2021 Action Plan to strengthen businesses and restart senior programs in Mukilteo.
Loss and hardship
Mayor Gregerson took a moment of silence in honor of three Mukilteo residents who unfortunately passed away from COVID-19. She also recognized the 120 residents who are currently diagnosed and others who were previously diagnosed with the virus amounting to more than 550 residents.
"I am proud of how our city has weathered this storm. We will come out on the other side stronger for it," stated Mayor Gregerson.
Law enforcement, community support
Mayor Gregerson brought awareness to domestic violence and the struggles of mental illness by sharing the volume of reported occurrences in the city. According to the Mayor, in 2020 there were 243 emergency calls into the Mukilteo Police Department for incidences of domestic violence and about 122 calls for suicide or mental health related emergencies.
"If you are struggling, know that you have a place in our community, that we have resources to help, and that you are valued. The scourge of violence, substance use disorder, and mental health challenges can be overcome, together," said Mayor Gregerson.
2020 Budget Performance
The city put over $350,000 back into savings, and sales tax came in 6% higher than in 2019. The 2019 audit was a clean report for the 4th year in a row.
In addition, Gregerson stated, "We will focus on continuing to make Mukilteo…the most transparent government our city has ever had"
Public Works and Infrastructure Improvements
By June, the Harbour Reach Corridor, a new city road, will connect Beverly Park to Harbour Pointe unifying this neighborhood directly to Mukilteo and its resources.
Soon, families will be able to take their children safely to Olympic View Middle School and Mukilteo Elementary with the completion of new sidewalks along 76th Street.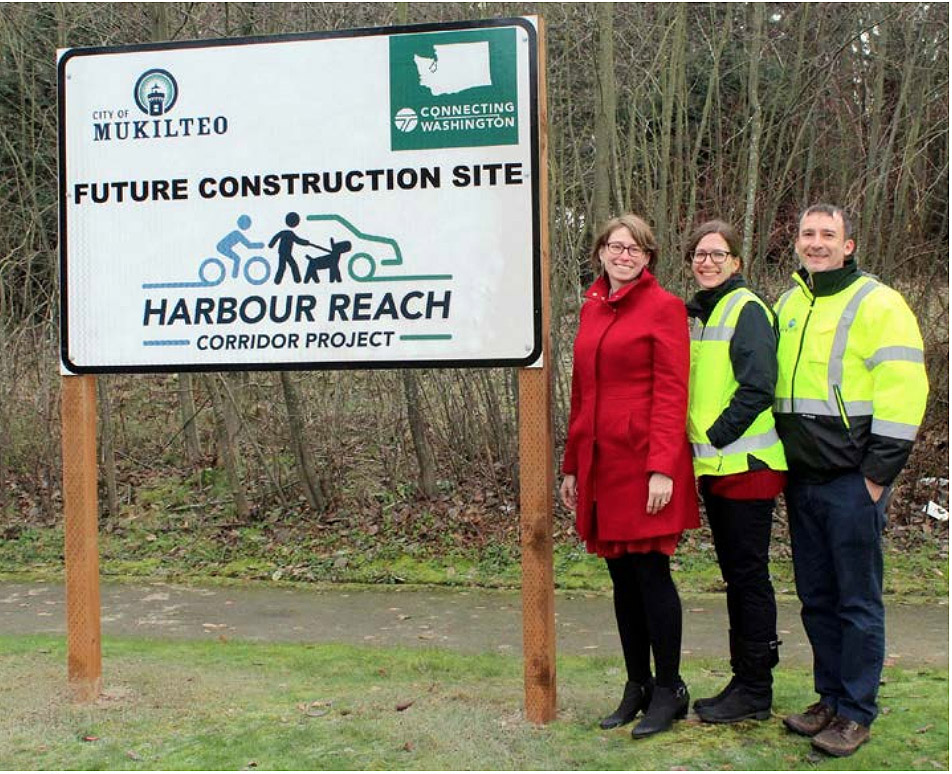 The new Mukilteo Ferry terminal opened December 29 of last year. An incredible $187.3 million in federal and state funding was appropriated for this project. This summer, the opening of its new access road will allow for Front Street to serve all of Mukilteo again, and not just those in transit to and from Whidbey.
"City-owned property as well as the eastern end of Mukilteo's waterfront, owned by the Tulalip Tribes, provide new entrepreneurial opportunities," said Gregerson. "We will encourage waterfront redevelopment to follow our adopted master plan with an eye towards locally owned small businesses."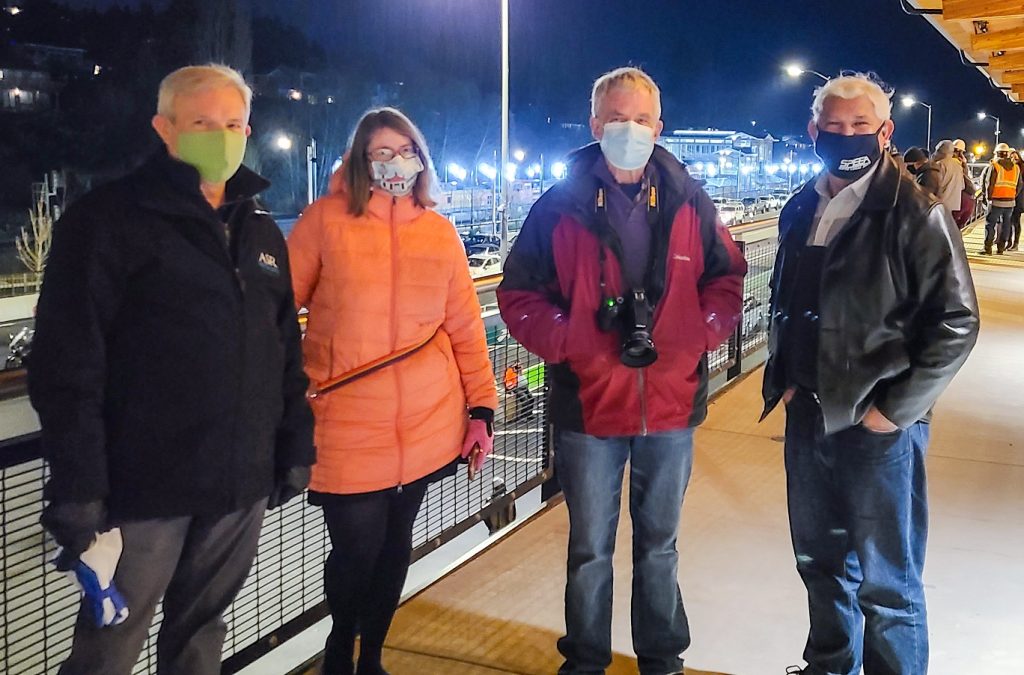 The mayor announced that funding the city hopes to win this spring to open Japanese Gulch Creek to salmon and sea life as well as walkers traveling a new boardwalk leading from the ferry terminal through this new estuary eastward. She further shared that State support will also help create a promenade to connect to Edgewater Beach Park.
"Private owners are slated to develop the old ferry holding lanes, and I am hopeful that future years will bring a new restaurant and shops along Front Street facing Ivar's" said Gregerson. "A clustered waterfront business community is what made early Mukilteo successful, and it can do that again for us."
Small business and economy
Kicking off her 2021 Action Plan, will be a commitment to rebuild small businesses.
"In 2020, we distributed over $400,000 in grants to over 100 small businesses. Looking forward, we all need to continue to support the restaurants, shops, and other businesses that are the backbone of our community."
Mayor Gregerson shared some creative ideas to support the small businesses including seeking out support from the technology sector.
"We will seek out businesses to support our existing industrial clusters — such as the aerospace suppliers — as well as the thriving high-tech manufacturing companies tucked away in our industrial district," stated the Mayor.
Senior services
With a 10% increase in the last seven years with those that consider themselves seniors in Mukilteo, the Mayor commits to restarting senior programs as soon as it safe to do so.
"We need a place for our seniors to create community, to foster energy, and to enrich their lives. We need Rosehill Community Center to re-open, in April or as soon as it is safe, to once again be the welcoming location for our seniors."
Climate Action Plan and DEI Commission
In 2020 the city's first volunteer Climate Action Plan was developed that will be put before the city council this year. If approved, the mayor will designate a Climate Coordinator to lead this effort. The city will also continue to promote its Green Business Certification Program.
"The Climate Action Plan recommends a policy to limit vehicle idling, particularly at schools and in our ferry holding lanes. I will recommend that the City Council consider adopting this policy," stated Mayor Gregerson.
In addition to the efforts to improve the environment, the city confirmed its first Diversity, Equity and Inclusion Commission in February this year.
"I appreciate the leadership on this initiative of our most diverse City Council in our community's history. A quarter of our community is non-white, with Asians making up the largest percentage of that. In our city, one in five residents speaks a language other than English at home, with the top languages being Korean, Chinese and Spanish," stated Mayor Gregerson.
Keep hope alive
The Mayor concluded with a positive outlook by stating some of the clouds are clearing for 2021. She shared that the community is resilient and to remain hopeful as businesses are recovering, well-being will improve and life will return to normal.
"Thank you for being a part of what makes Mukilteo such a wonderful place to live," concluded Mayor Gregerson.