Lynnwood doing its part to save salmon populations
By Erin Freeman | Lynnwood Times Staff
Lynnwood Wash., – Several species of salmon are on the brink of extinction throughout the Pacific Northwest, with at least 10 federally endangered species, including Coho salmon raised locally.
Findings in the State of Salmon in Watersheds report, produced biannually by Washington State's Recreation and Conservation Office, have classified 10 to 14 species of salmon in the northwest as threatened or endangered, with five of those species in crisis.
According to the report, thousands of Washingtonians have been working to increase salmon populations. The city of Lynnwood's Fish Hatchery and Environmental Education Center is one of these committed communities.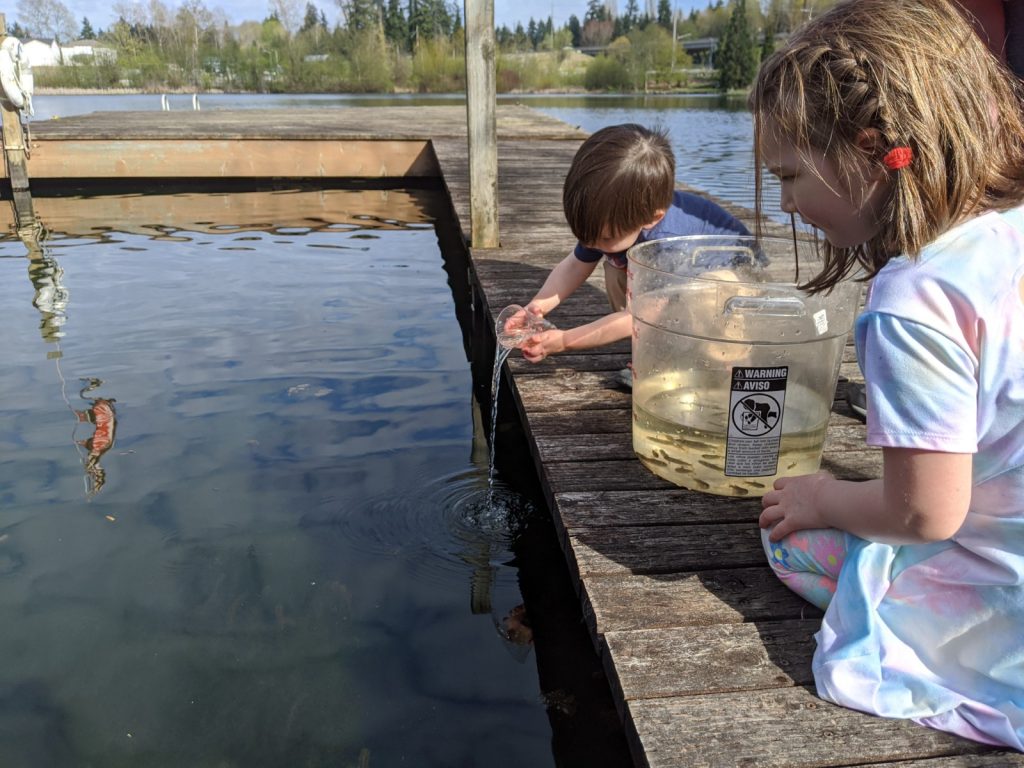 Raising 30,000 Coho salmon each year, Fish Hatchery and Environmental Education Center Stormwater Engineering Technician Cameron Cornado says that their small salmon pool isn't likely to be making much impact on the overall health of the salmon populations, but they find value in educating youth about how small, everyday actions add up to big effects on local ecosystems.
"Coho are not doing well, just like all of our other salmon species," Cornado said. "We're teaching kids from a young age about the importance of caring for their environment…so these salmon they release have the opportunity to live and thrive."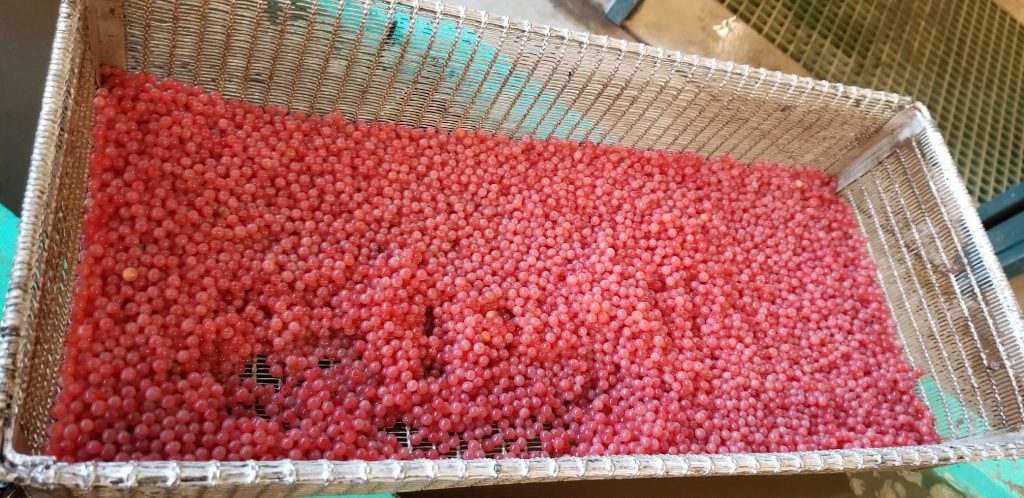 In 2016, the city of Lynnwood began raising and releasing salmon after purchasing a piece of land on Hall Lake in 2015. A longtime resident of the lake, Bruce Lawson, approached the city, explaining that he had been raising and releasing salmon into the lake for the past 30 years, working with local schools to integrate interactive activities to promote education about salmon and their ecosystems. He suggested they partner together.
The hatchery has since contracted out with environmental education firm Nature Vision, going into classrooms pre-C OVID, teaching students about environmental topics involving and impacting salmon. At the end of their curriculum, students visit the Fish Hatchery and Environmental Education Center where they're given salmon to release into the lake.
"It helps give the kids a tangible connection to their local surface water," Cornado explained.
Typically, students visit the hatchery to release the salmon throughout April and May. Once released, the Cohos spend one to two years in the lake before migrating out into the ocean. Yet, the Coho salmon population has been increasingly experiencing pre-spawn mortality, with more salmon dying before they ever get the opportunity to spawn and reproduce.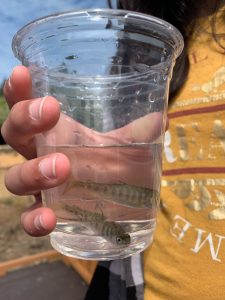 "They come into these freshwater streams that are loaded with contaminants and it just totally messes them up," Cornado explained. "They suffer from neurological damage…and then they die, which is really sad to see after they've made this journey of hundreds of miles out from the creeks and into the oceans and back."
Researchers have begun studying the effects of local urban stormwater on Coho salmon, discovering that they seem to be extra sensitive to contaminants that are found in urban stormwater run-offs, explained Cornado. And recently released research, Cornado refers to as "ground-breaking" has identified the specific pollutant producing these toxicities causing pre-spawn mortality, coming from a particular chemical- a preservative found in the dust of tires on cars.
The state of the salmon report also cites climate change and habitat degradation as properties leading salmon to "the brink of extinction." It warns that Washingtonians stand at a fork in the road, with a choice to continue current practices and gradually lose salmon or make changes, or "change course and put Washington on a path to recovery that recognizes salmon and other natural resources as vital to the state's economy, growth, and prosperity."