By Josh Estes, Pacific NW Regional Strategies, LLC | Commentary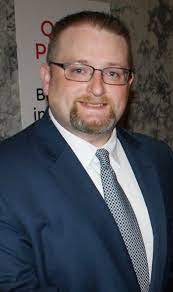 Snohomish County, Wash., – Whether or not you are a qualifying patient or customer that enjoys cannabis, there is no denying that the plant carries a stigma in many communities. This stigma, which seems to be rooted in the perception of yesteryear does not adequately depict the benefits and intrinsic value the cannabis industry can and often provides to the community.
We now have the opportunity to work towards changing this perception, not by hope, but through community engagement and partnership.
I would like to introduce you to the idea of "cannabis in the community," and welcome you to open your mind to the possibility of becoming a partner for positive change. Cannabis businesses provide more than just tax revenue to the state, they provide intrinsic value to local communities.
With record level retail sales of cannabis during the pandemic, accompanied by the possibility of federal legalization, it is becoming more and more obvious that the industry is not going away anytime soon. This is more reason for local jurisdictions and communities across the state to continue exploring opportunities that partner with members of the cannabis industry to remove barriers and make a positive impact.
The cannabis industry is no stranger to the importance of giving back to the community.
At its Grand Re-Opening of its newest store in the city of Mukilteo on February 5th, Snohomish County retailer Kushman's, gave away more than ten thousand dollars to local area non-profits to demonstrate its continued commitment and partnership for positive change. Among the organizations receiving donations were the Everett Foodbank, Lynnwood Foodbank, Mukilteo Foodbank, Childstrive, Housing Hope and the Mukilteo Boys and Girls Club.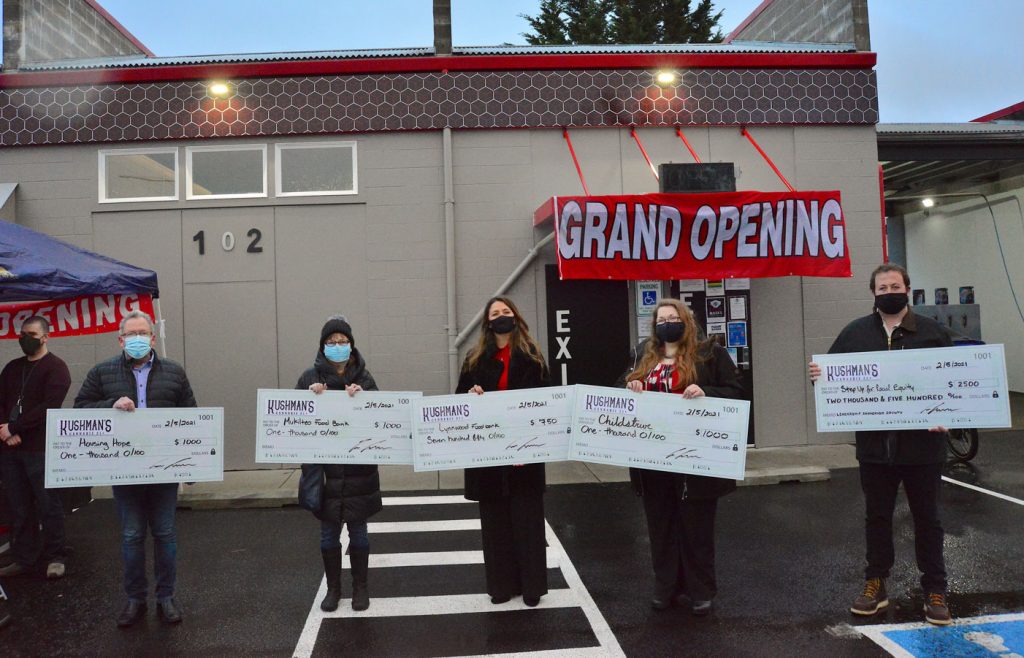 In addition to these donations, a two thousand five hundred dollar sponsorship was announced for the Step Up for Racial Equity conference hosted by Leadership Snohomish County, will be held virtually this year on April 30, 2021.
Mukilteo Mayor Jennifer Gregerson attended the ribbon cutting ceremony and presented an official proclamation declaring February 5th as Kushman's Day.
Also in attendance were: Snohomish County Council Member Megan Dunn, Lynnwood City Council Member Julietta Altamirano-Crosby (on behalf of the Lynnwood Foodbank), Everett City Council Member Liz Vogeli and representatives from the Economic Alliance Snohomish County, the Mukilteo Chamber of Commerce and The Cannabis Alliance.
Events like the Kushman's ribbon cutting, demonstrate just what is possible when communities and elected officials alike work together to embrace change.
The city of Mukilteo and stores like Kushman's are not alone in their efforts to engage with the community. The Cannabis Alliance, the state's largest democratically run cannabis trade organization, just launched a new effort and committee to expand opportunities with local governments, businesses, and the general public.
The Community Engagement Committee is comprised of cannabis industry professionals and members of the broader community. It will focus its initial outreach right here in Snohomish County.
The committee will bring you regular coverage and updates through the Lynnwood Times to showcase this important work as it moves forward.
The Community Engagement Committee meets twice each month online via zoom. To learn more about the committee, visit www.thecannabisalliance.com