Washington now joins California in banning credit scoring for insurance rates
By Mario Lotmore | Lynnwood Times Staff
Olympia, Wash., March 24, 2021 – For all new or existing personal insurance policies on or after June 20, 2021 within the state of Washington, insurers will be prohibited from using credit scoring to determine insurance rates, premiums, or eligibility for coverage. The temporary prohibition will apply to all private passenger automobile, renter's, and homeowner's coverages.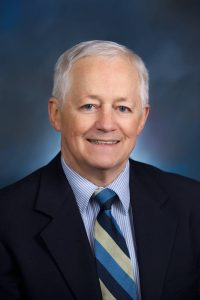 On Tuesday, March 23, Washington state Insurance Commissioner Mike Kreidler issued this emergency rule which will last for three years following the official declaration to the end of the pandemic.
Currently, insurance companies throughout the world use credit-based insurance scoring as a predictive tool to identify risk of loss which is then used to determine premiums charged to each consumer.
In a press release, Kreidler stated that because SB 5010, a bill introduced this session to permanently ban credit scoring stalled in the Business, Financial Services & Trade Committee, he had to act.
"The insurance industry's dependency on the discriminatory practice of credit scoring has always been unfair," said Kreidler. "But given that the federal protections from plummeting credit scores could end soon, we need to take action now to protect the public."
Provisions in the CARES Act that influence personal credit scoring are scheduled to expire 120 days after the president declares an end to the national emergency caused by the pandemic.
According to section 4021 of the CARES Act, financial institutions are required to not advance the level of delinquency for consumers. Section 4022 of the CARES Act requires certain lenders to impose a moratorium on foreclosures for certain home loans. In addition, section 3513 of the CARES Act allows provisions which result in all suspended federally held student loans to be reported as current.
Also, statewide emergency proclamations placing a moratorium on garnishment actions and evictions prevented creditors from taking actions that are otherwise reportable on a consumer's credit history.
Kreidler further claims that consumer protections included in both the CARES Act and Governor Jay Inslee's emergency proclamations have disrupted the credit reporting process. This he states, has resulted in unreliable credit-based insurance models which consequently "degrades any predicative value" and hence makes its use discriminatory within the meaning of RCW 48.19.020.
"Credit scoring is inherently unfair, especially to people with lower incomes and communities of color," wrote Kreidler. "In Washington state, insurers charge good drivers with low credit scores nearly 80% more for mandatory auto insurance."
Although temporary, Washington now joins California in banning credit-based scores for rating automobile policies or setting rates for homeowner's insurance. Hawaii and Massachusetts have similar bans for automobile coverages but not for homeowner's insurance.
Insurers have until May 6, 2021 to submit rate filings to amend its current rating plans with the Office of the Washington state Insurance Commissioner for all insurance policies impacted by Kreidler's emergency rule.