Tesla's new touchscreen gear selector
National Highway Traffic Safety Agency reports of Tesla's new touchscreen gear selector being in compliance with Federal Motor Vehicle Safety Standards has not eased concerns online. There are still many who feel uneasy with push button and dial gear selectors, so seeing the pushback against a touchscreen version isn't surprising.

On March 23, several Tweets featured a video that showed a new touchscreen gear selector on the refreshed Tesla Model S and Model X. In said video, the left side of the touchscreen is shown with a small vehicle outline on the edge of the screen. When the user places their finger on the vehicle and slides up, the car is in drive; slide down and it is in reverse. Several outlets have reported that representatives from the National Highway Traffic Safety Administration say the gear selector meets current compliance standards. It is worth noting that under US federal law, automakers self-certify their vehicles under FMVSS guidelines.
Back in January, Elon Musk Tweeted that the refreshed models will automatically determine the "drive direction based on what obstacles it sees, context & nav map." He then writes that this can be overridden via the touchscreen. This means the selector featured in the video is a backup system, but there is still the question of reliability. After initially disagreeing with a NHTSA request back in January, Tesla eventually agreed to recall 135,000 vehicles for faulty memory chips within the touchscreens.
The discussion on gear selectors is reminiscent of those that occurred after the death of "Star Trek" star Anton Yelchin, who was crushed by his Jeep Grand Cherokee after mistakenly thinking the vehicle was in park. Practicality is often sacrificed for the sake of style, but some design choices with vehicle shifters feel like an attempt to be unique. While this really doesn't seem to be the case with Tesla's design choice here—not sure the same can be said of the new yoke steering wheel—it is certainly fair to question the validity and necessity.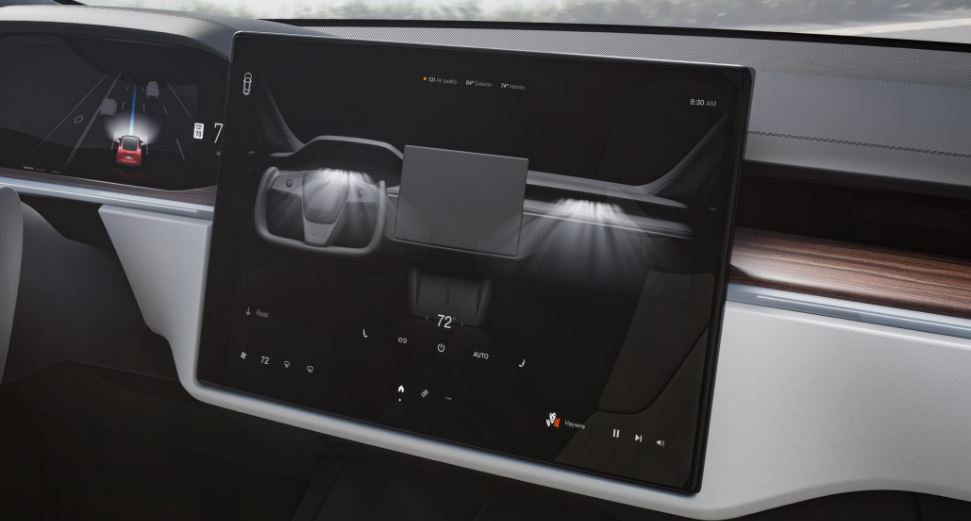 Regardless, it is exciting to think about a completely autonomous vehicle. This new automated gear selector and touchscreen backup aren't live yet and likely haven't been tested by many outside of Tesla, so features are subject to change. It is also important to keep in mind that perfecting autonomous technology is likely the only way to significantly reduce traffic deaths.
Tesla of Seattle-Lynnwood
There is a Tesla showroom and service center in Lynnwood off of Highway 99 (17731 Highway 99) for those that find themselves interested. A salesperson from Lynnwood Tesla did confirm that they have several units available for test drive and often have vehicles on the ground ready for purchase.
Most Teslas are custom ordered, but the sales staff is able and willing to assist.