Mukilteo Mayor Jennifer Gregerson kicks-off reelection campaign
Mukilteo, Wash. – City of Mukilteo Mayor Jennifer Gregerson kicked off her re-election campaign during a virtual event on March 23, aspiring to secure a third mayoral term. 
This election cycle, Gregerson is up against familiar rival and former mayor Joe Marine, whom she beat in 2013. She was reelected in 2017.
"I'm really proud that I have been the first woman mayor in Mukilteo's history, and I'm ready to beat my old opponent once again," Gregerson said.
Gregerson stated that this second term has been marked by challenges and crises, explaining that recovery from the coronavirus pandemic is going to last many years, extending into the next mayoral term.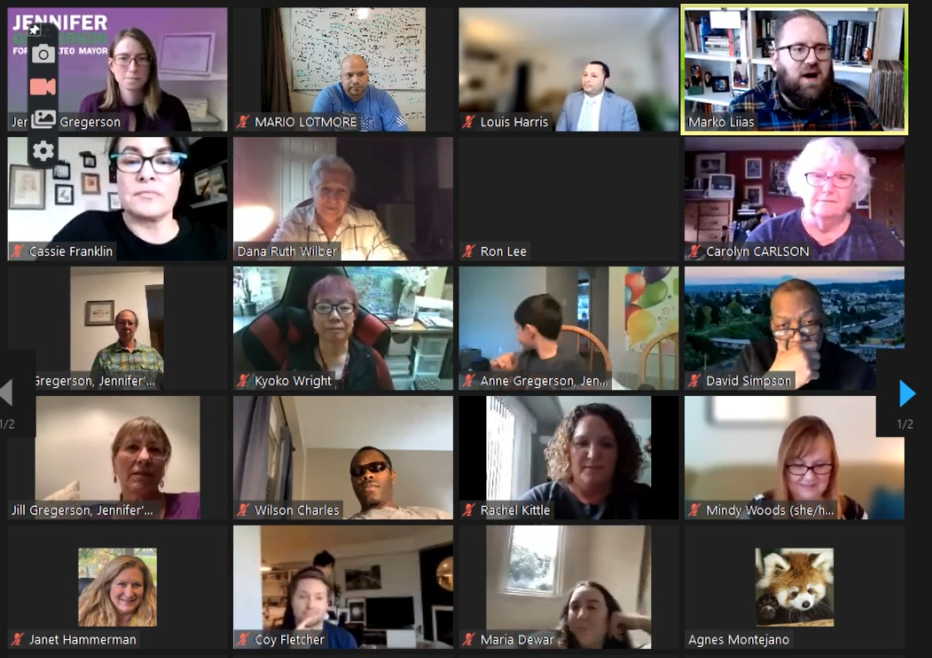 "I feel ready to guide our city through that process and we need steady leadership for that," she said.
A key priority for Gregerson is public safety, who highlighted her decision to restrict the Mukilteo Police Department from selling seized guns which, if sold, would place them back into circulation within the community.
"Public safety is all about protecting our community in so many different ways," said Gregerson who then explained the police department's role in providing community members with mental health support.
Gregerson says she will continue to prioritize maintaining and creating walkable neighborhoods. During her terms, five miles of bicycle lanes have been created, with soon-to-be continued expansion with the completion of the Harbor Reach Corridor Project.
"I'm also excited to take some action on climate, the words climate change don't even appear in our long-range plans and comprehensive plan, so it's about fixing that and taking action on some policies that protect our earth and our kids' future," she said.
Several dozen community members attended Gregerson's kick-off event, including Washington State Senator Marko Liias, City of Everett Mayor Casey Franklin, and Mukilteo City Councilmember Louis Harris.
Councilmember Harris applauded Gregerson's role in developing the city's Diversity, Equity and Inclusion Commission, to create and promote diverse strategies and practices within the community.
"She saw the need for us to uplift the voices of our diverse residents, in a way that gets them involved in the process… she helped make it happen," he said.
Senator Liias spoke to her collaborative and transparent leadership style, as well as her commitment to the community.
"She's deeply rooted in our community and really invested in our success here in Mukilteo," said Liias. "She is one of the most transparent public officials we have in the city but also across the region… I think that transparency is one of the important cornerstones of her leadership."
To learn more about the reelection campaign of Mayor Jennifer Gregerson visit jennifergregerson.com.