Cannabis Cuisine with Mary J White
For 10 years, Mary J White has been teaching others to cook cannabis cuisine. As people let go of the propaganda and learn the benefits of the medicinal plant, cannabis infused cuisine is becoming increasingly popular.
White's recipes aim to fill that void in cooking by expressing how wonderful, sensual, and life affirming real good food can be. She loves food and hopes her recipes, classes and books help you to love it too!!
Feel free to contact Mary J White at maryjwhite.com.
Cannabis Recipe with Mary J White
Sometimes you need a fresh perky addition for your grilled fish, roast chicken, or BBQ Portobello's. Each makes about 1 cup of infused relish. It is quick, fun, and oh yeah – effective! Also great stirred into egg or chicken salad for a ton of flavor.
Red Pepper Relish
¼ C. toasted almonds, chopped
½ C. jarred red peppers, chopped
6-8 large stuffed green olives, sliced (optional)
2 Tb. infused olive oil
2 Tb. minced basil or parsley
1 Tb. white vinegar
Salt and pepper to taste (Cumin is good here too – up to you)
Mix all the ingredients in a small bowl and serve over anything that needs some flavor. With the 2 Tb. of infused oil this will have approx. 100 mg. of THC – plan accordingly.
Artichoke and Pine Nut Relish
For extra flavor, use the marinated artichoke hearts – yum. For approx. I cup of relish, you'll need:
½ C. drained and finely chopped jarred artichoke hearts
¼ C. toasted pine nuts
1 Tb. lemon zest and 1 Tb. lemon juice
2 Tb. infused olive oil
2 Tb. minced basil or parsley
1 Tb. drained capers
Mix this all up, put it on something fun, and enjoy!
Cannabis Cooking Classes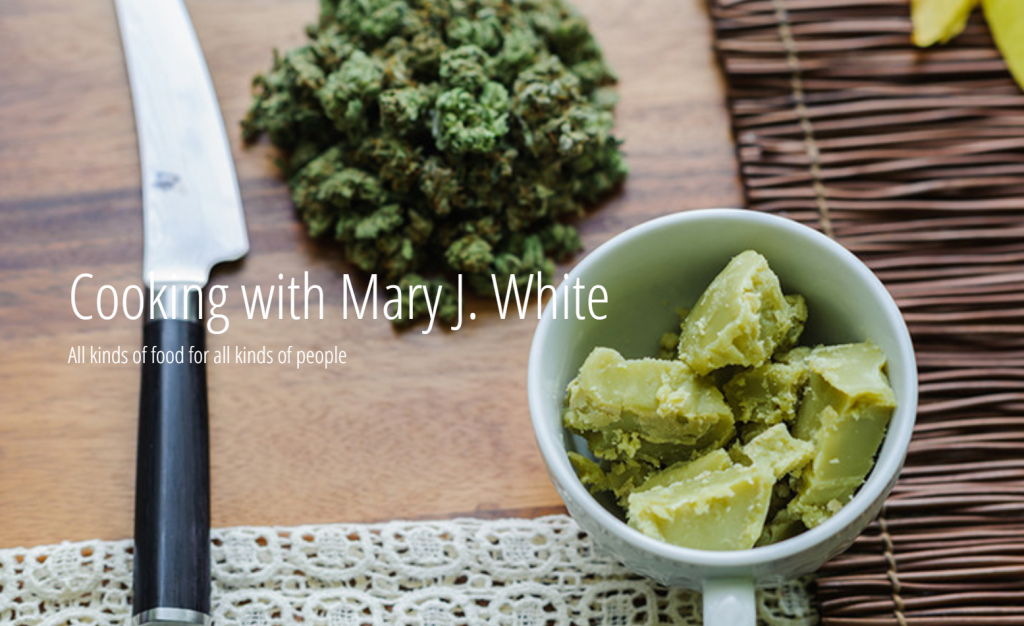 White hosts a Kitchen Survival class where you learn how to raid the pantry for a delicious dinner. The Girls Night In class, is all about small plates, big flavors, wine and female fun.
Below are other cannabis cooking classes you can experience with Mary J White:
She guarantees that after each the 2-hour cannabis cuisine class, you will be left not only full but happy with lots of treats.
Cannabis Cookbook
EveryDayMaryJ, A Practical Guide to Cooking with Cannabis is packed with information to get you started making your own delicious economical cannabis infused food. Everything you need to know about cooking with cannabis is covered; there's history, how the plant works, dosing guidelines, and over 50 recipes incorporating cannabis.
To order EBOOK click here, for softcover click here.
The CBD Cookbook for Beginners builds on the success of EveryDayMaryJ. There are 100 recipes featuring CBD, including appetizers, entrees, desserts, beverages, and more. This cookbook is a great introduction to CBD, that glorious cannabinoid that provides relief with no high. If you're just starting out with cannabis or want to learn what CBD is all about, this is the book for you. Get yours on Amazon now!
To order on Amazon click here.
---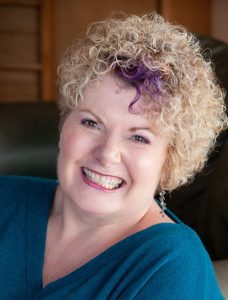 About Mary J White: I've lived in Seattle my whole life and absolutely love the Northwest. My parents were major food people and we grew a lot of our own food, as well as fishing and hunting for it too.
My mom was kind of a frustrated chef, and she was rockin' quiche and sauerbraten and kidneys way back in the day – needless to say I developed a major love of all kinds of grub.
I had a long career in local radio and TV and have even been in a couple movies, but now I find helping people in the kitchen gives me the greatest joy.
Watching someone's face as they experience a new taste, or seeing eyes light up when the brownie first hits the taste buds – that's magic.