Largest narcotics bust in Renton Police history
Renton, Wash. – On April 19 Renton police officers, along with assistance from the Valley Special Weapons and Tactics (SWAT) Team, removed over $1.7 million dollars of narcotics off the street following a lengthy criminal investigation by its department.
The drugs seized included: 39 pounds of Methamphetamine, 8.75 pounds of Heroin, 6.6 pounds of Cocaine and 5,000 pills of Oxycontin. Two firearms were also seized in the arrest.

This marks the largest narcotics bust in Renton Police History. The two subjects arrested are being charged with intent to distribute illegal narcotics.
The Renton Police Department partners with Federal Way, Kent, Auburn, Tukwila, and the Port of Seattle police departments to provide a combined SWAT team to support their respective communities.
This team responds to extraordinary law enforcement needs, such as high risk warrant service, barricaded subject, hostage, and sniper situations. Each agency staffs and equips a team. All agencies share in joint operational expenses.
The Renton Police Department is led by Interim Police Chief Jon Schuldt.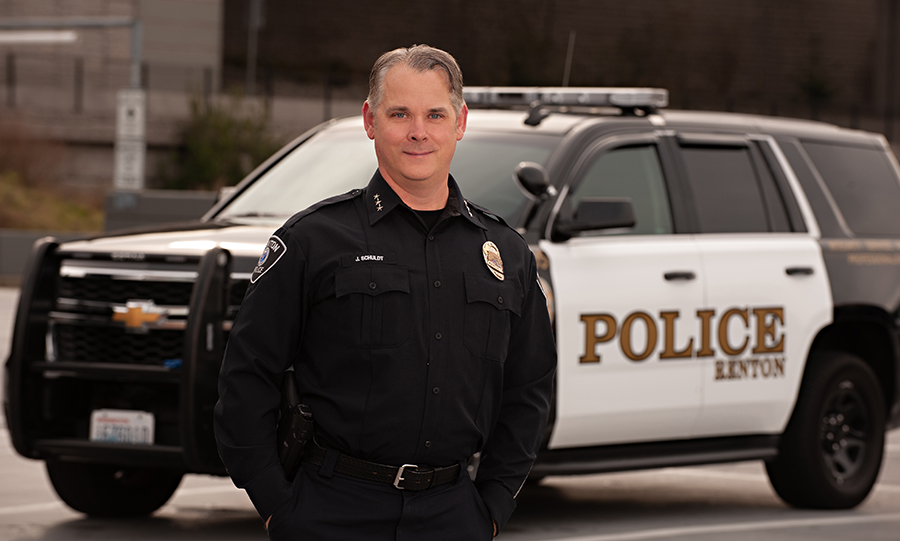 ---
Content Source: Renton Police Department.
Related Article(s)