Two Meadowdale students recipients of education scholarship
Sno-King School Retirees have chosen four students to receive $2,000 scholarships for the 2021-2022 school year to begin their university education. 
Sno-King School Retirees consists of retired educators from Edmonds, Northshore, and Shoreline School Districts. Through the generosity of former member Winnie Smith, Sno-King School Retirees will be able to offer each of these students an additional three years of financial help to become an educator.  
In Edmonds School District the following students were selected: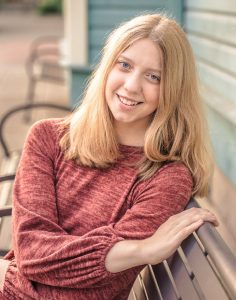 Charlotte Appel, Meadowdale High School, will be attending Luther College and is totally into music. Her goal is to be a high school band director and her time at Meadowdale High School has helped prepare her. The band room environment created by her teacher, Robert Rutherford, has become a safe place for her.
She is Senior Drum Major of the Meadowdale Pep Band, and has been a mentor for the Edmonds School District All-Girls' Honors Jazz Ensemble, president of the Rainbow Girls, president of the math club and a member of the WMEA All-State Concert Band. In her spare time, she has worked and saved money for college. Mr. Rutherford said, "Charlotte's work ethic and dedication to her goals guarantee her continued success."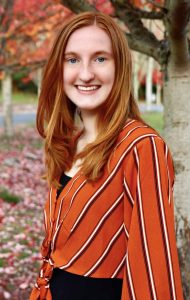 Nicole Brunette, Meadowdale High School, has chosen Western Washington University for college and will pursue major in a math education.  Nicole has had a different journey to reach this point in her life as she was born in Russia.
Her very young birth mother gave her up for adoption and, after time in an orphanage and an unsuccessful adoption in Russia, she was adopted by a single mother in America. A trip back to Russia with her mom a few years ago gave Nicole a chance to meet her birth mother and four siblings. This trip opened her eyes to the advantages she has here and has made her determined to help others through teaching.  At Meadowdale High School, Nicole has excelled in both golf and basketball and has been chosen to be in leadership positions in both. Her teacher said that she is "no doubt destined for greatness."