The Great Mukilteo Garage Sale of 2021
MUKILTEO, Wash, May 15, 2021 – Today scores of homes around the city participated in the 33rd annual Great Mukilteo Garage Sale. The citywide garage sale was started in 1988 by then Mukilteo Business Association, now the Mukilteo Chamber of Commerce.
Overall many residents told the Lynnwood Times this year was as busy or busier than previous years. One neighbor shared that she earned several hundred dollars for their efforts this year!
The Lawson's reside off of of 92nd St SW and 52 Ave. W in Mukilteo. They had a assortment items from puzzles to suitcases to record, you name it!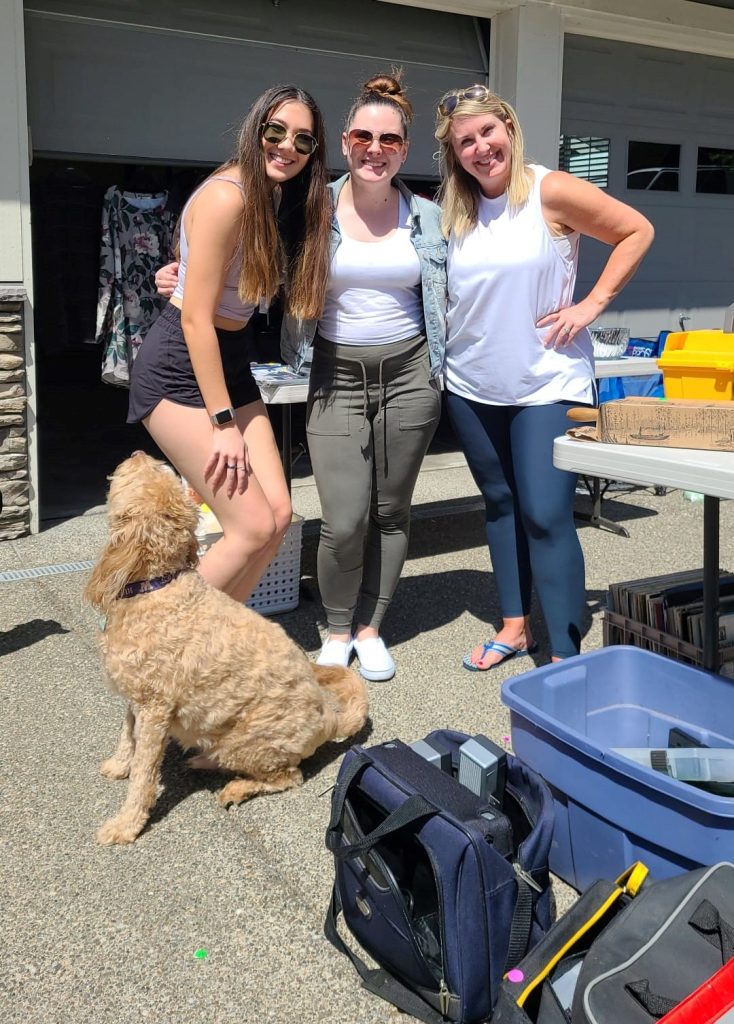 The Bakers and Jones are enjoying a beer during today's Mukilteo citywide garage sale all day Saturday and Sunday. Located near 92nd St SW and Surrey Lane, they had lots of movies to sell!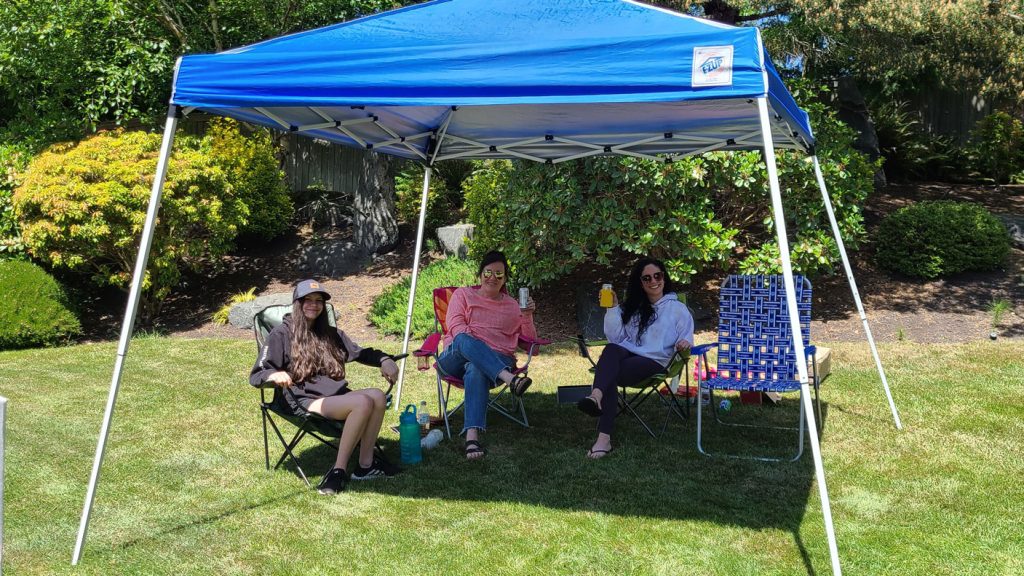 The Will and Martin family, just off 108th Pl SW and Harbour Pointe, has lots of toys and games for all ages!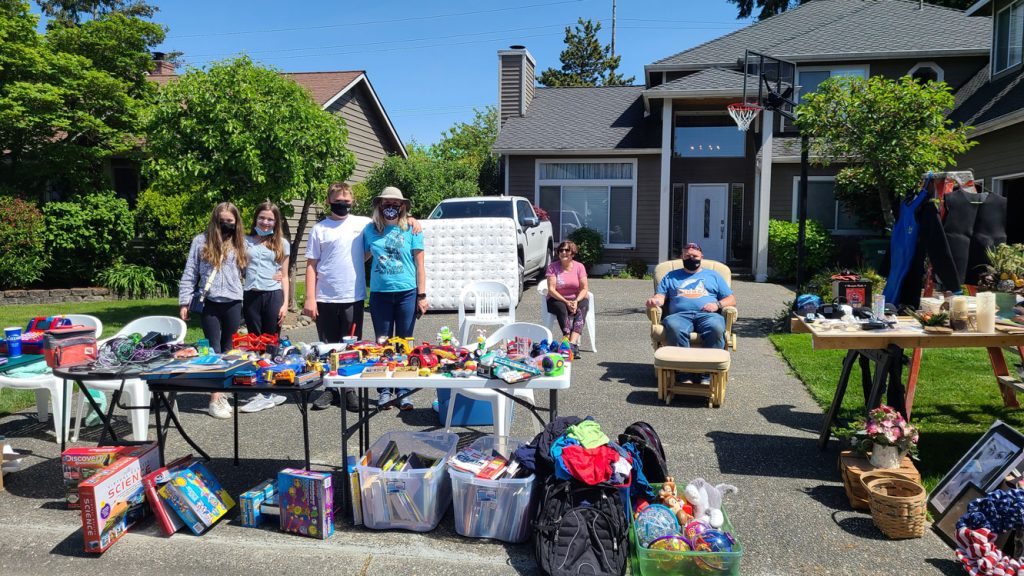 Several residents were sold out in the Crown Park neighborhood of Mukilteo but we were about to find one with some jewelry and puzzles starting at $1.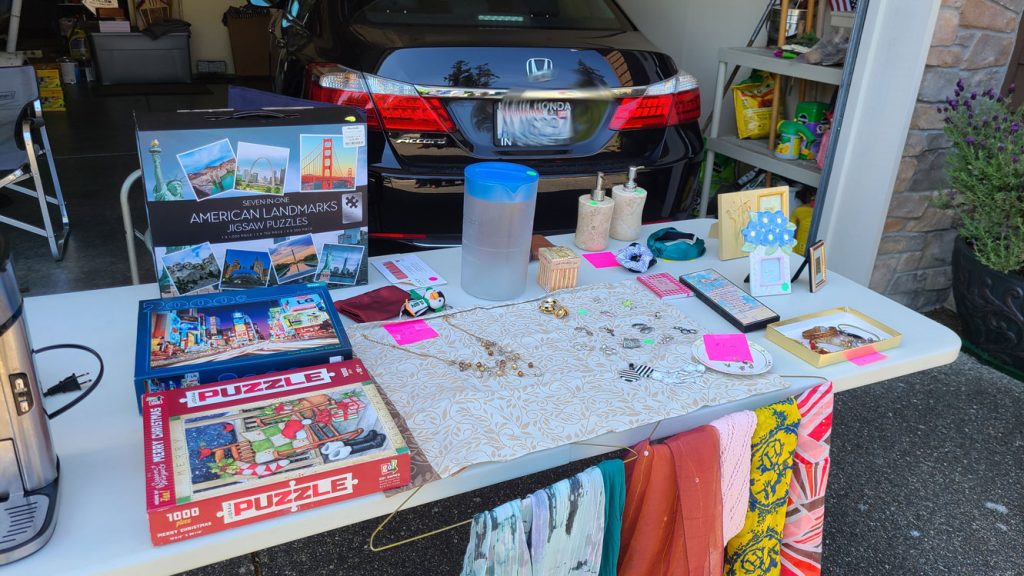 Tatoosh Neighborhood
An astounding ten homes in the Tatoosh neighborhood of Mukilteo participated in this year garage sale.
The Black family (right) has lots of clothes and safety glasses starting at $2. The Marlin family has lots of toys and housewares starting at $1. Marlin loves meeting the neighbors and developing community.
Waterford Park Neighborhood
Waterford Parks was a buzz with many bargain shoppers for this year's Great Mukilteo Garage Sale. Residents told the Lynnwood Times that they are really thankful to the city for putting on the event and prefer the garage sale in May this year.
"Usually the garage sale is in April when it is cold and wet. This year was perfect. I hope they continue to have it in May," said one Waterford Park resident.