Snohomish County Festivals & Fairs: What to look forward to this season
It's beginning to enter festival and fair season in Snohomish County and, while some events have begun their planning, many still await local and state restrictions to announce their commencement.
Snohomish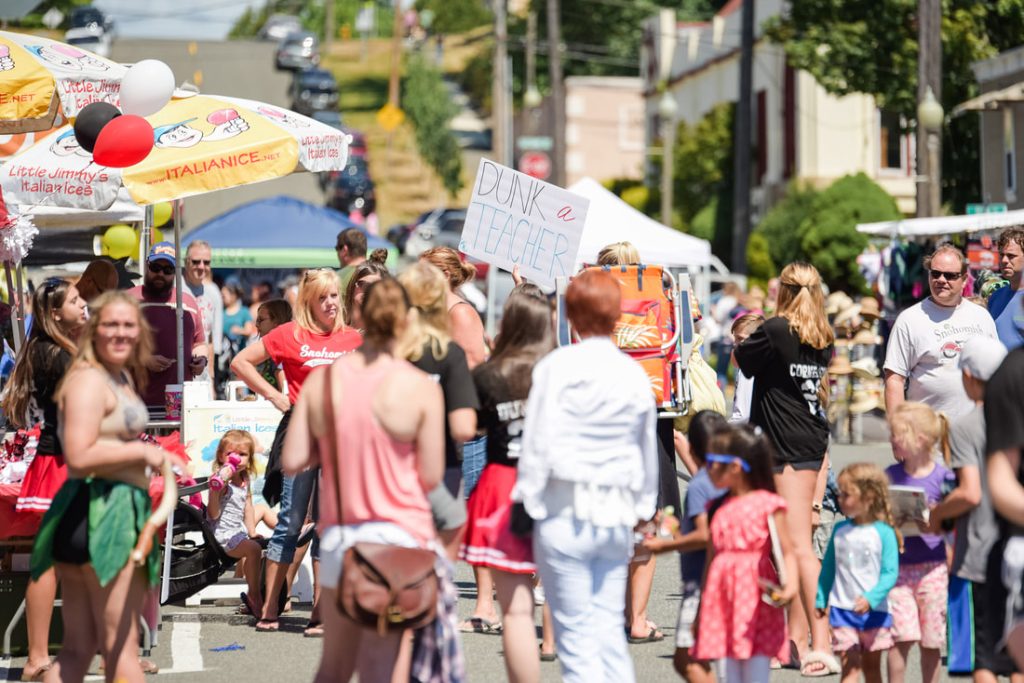 The Kla Ha Ya Days Festival in the city of Snohomish has begun its planning process with a scheduled carnival running from July 14-18 at Harvey Field, a Car Show Sunday July 18, on 1st Street in Historic Downtown Snohomish, and a Salman Bake Sunday July 18, at Hill Park/Blackman's Lake.
The Festival will kick-off with the carnival Wednesday July 14 at 5 p.m. and offer carnival games, skill contests, food trucks, and rides. Presale tickets will be $22 and $27 at the carnival – ticket locations have yet to be determined. According to the event's website, plans are subject to change and 'ample notice for any changes or cancellations' will be provided as quickly as possible.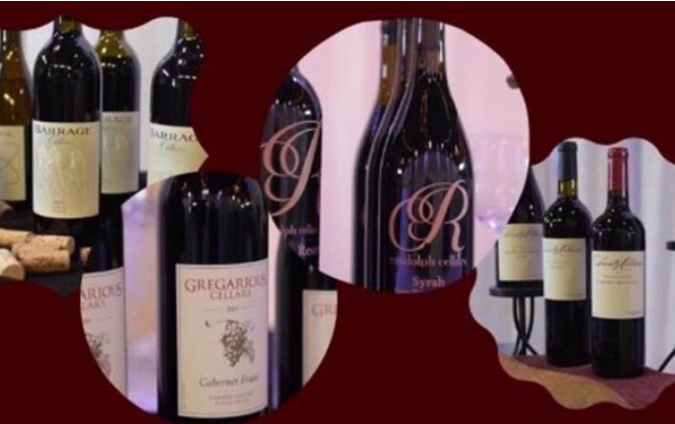 The Snohomish Wine Festival has been given a rescheduled date of August 7, from 12-8 p.m. sponsored by Peoples Bank. The venue is to be determined and ticket sales are to be announced and non-refundable.
Everett
In Everett, the Everett Farmer's Market continues to operate on Wetmore Avenue starting Mother's Day, May 9 and running until October 31 every Sunday from 11 a.m. to 3 p.m. offering early shopping for seniors and high-risk customers at 10:30 a.m. This year marks the 28th year the Farmer's Market has operated providing fresh and local goods from meats, fruit, wine, bakery goods, seafood, herbs, ciders, honey, and more.
Event coordinators urge attendees to take necessary COVID precautions including wearing a mask, social distancing, limiting table usage to one group at a time, and staying home if you feel ill. Additionally, in an effort to minimize congestion and crowding, only service animals are allowed.
Edmonds
Planning is underway for the 2021 Garden and Summer Market season in Edmonds on 5th and Bell Street. The Garden Markets will be held Saturdays from May 1 to June 12 from 9:00 a.m. to 2 p.m. and the Summer Market will be Saturdays from June 19 to October 9 at the same time.
The Edmonds Art Festival, which has been held annually for the last 60 years, is scheduled to begin August 27 to August 29 at Frances Anderson Center. This event, which is produced entirely from community volunteers, hosts over 240 booth artists, gallery artists, performance art on the Main Stage Plaza, Student Art, demonstrations and food trucks. Over the years this festival has grown from a small community art fair to one of the most prestigious in the Pacific Northwest attracting artists from across the nation and Canada.
Taste Edmonds was cancelled last year, 2020, with no word whether the event will open this year. Summer concerts are also contingent on COVID guidelines with no announcement on opening.
Marysville
Poochella in the Park, Marysville's dog festival, is planned to open June 5 from 10 a.m. to 1 p.m. at Jennings Park. The event will host vendors selling dog treats and toys, animal care clinics, and the Marysville's K-9 police unit, as well as hold contests (like best trick and food eating), shows, and 'dogsplay' – doggie costume dress up. In addition to vendors and events, the Jennings Park Ballfield will be converted into a fenced-in play area for pups. The event is free and hosted by the Marysville Parks, Culture, and Recreation Department.
The first ever Virtual Kid's Fishing Derby will be hosted at Jenning's Park from May 1 to 17 for children aged two to 12. Kids will be able to cast their lines in the park's Kiwanis Fishing Pond, during the allotted dates, and submit their photos digitally for a chance to be entered in prize drawings. Limited appointments can also be made for kids to lean how to fish with the Everett Steelhead and Salmon Club; equipment will be provided. Participation is free but registration is required through https://apm.activecommunities.com/marysvillewa/Activity_Search/6206 to be eligible for prizes.
Individuals or groups will have the opportunity to discover the hidden gems of the amazing Ebey Estuary and Trail during a scavenger hunt June 3-21. Entry is $5 per family and participants will be emailed instructions and clues by June 3. The scavenger hunt will be split between two parts beginning at Ebey Waterfront Park, 1404 1st Street, and the east side of the trail beginning at Olympic View Park. Both trails can be completed in a day or split between two different days. Once completed, participants can submit their photos to be entered into a prize drawing valued at approximately $50; winners will be announced June 23.
Beginning July 16, Jennings Park will begin the Sounds of Summer Concert Series Fridays 7 p.m. at the Lions Centennial Pavilion. Musical performances from the Lonely Hearts Club, Rangers and the Re-Arrangers, and the children's artist Eric Ode have been currently booked playing free and outdoor concerts for park-goers.
Monroe
The Evergreen State Fair, the Pacific Northwest's largest county fair and the largest single attraction held in Snohomish County, has yet to form a decision on opening for the 2021 season.