Facebook to suspend Trump accounts for Two Years
MENLO PARK, Cali., June 4, 2021 – Today Facebook announced it will suspend the Facebook and Instagram accounts of U.S. President Donald J Trump for two years, effective from the date of the initial suspension on January 7, 2021. Upon the completion of the two-year suspension, Facebook will turn to experts to reassess whether to extend restriction or permanently remove U.S. President Donald J Trump's accounts.
Last month, the Oversight Board upheld Facebook's suspension of former U.S. President Donald J Trump's Facebook and Instagram accounts following is comments on the Capitol protests on January 6. However, the board criticized the "open-ended nature" of the decision, stating that "it was not appropriate for Facebook to impose the indeterminate and standardless penalty of indefinite suspension."
Therefore, the board instructed Facebook to review the decision and respond in a way that is clear and proportionate, and made a number of recommendations on how to improve our policies and processes.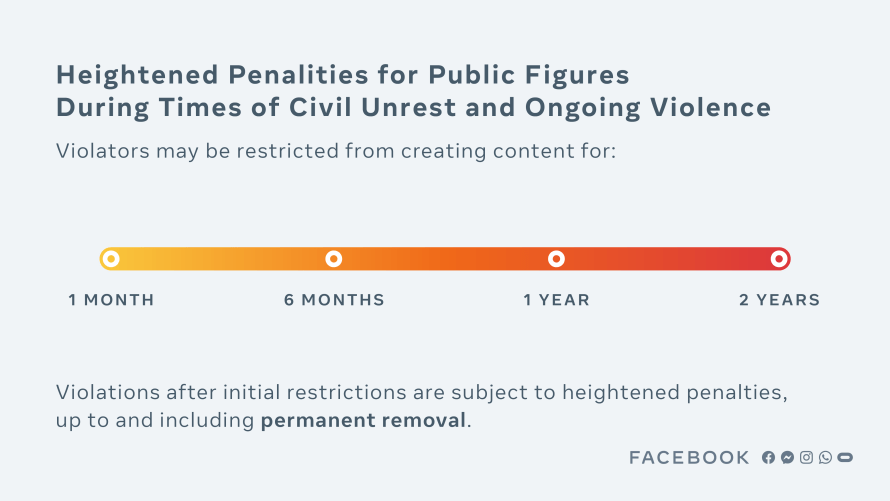 On Jan. 8, Twitter announced the permanent suspension of U.S. President Donald J Trump's Twitter account, citing two tweets posted after the Jan. 6 protest at the U.S. Capitol. Just days later Amazon, Apple, and Google purge Parler, a free speech social media app founded in 2018, from its platforms in continued censorship of social media applications.
Facebook further defended its position by stating it's services will continue to balance free expression and safety for the benefit of the greater good.
"Of course, this penalty only applies to our services — Mr. Trump is and will remain free to express himself publicly via other means. Our approach reflects the way we try to balance the values of free expression and safety on our services, for all users, as enshrined in our Community Standards."
To view the press release in its entirety, click here.
---
Content Source: Facebook Press Release