Snohomish County leaders discuss affordable housing
SNOHOMISH COUNTY, Wash. – Gary Clark, Economic Alliance Snohomish County president & CEO, joined HASCO, Lynnwood Mayor Nicola Smith, and Everett Mayor Cassie Franklin June 15 to discuss Snohomish County's affordable housing needs at a virtual coffee chat.
Chris Collier, AHA Program Manager for Housing Authority Snohomish County (HASCO), began the conversation by addressing that Western Washington has a severe housing imbalance with a growing number of people who cannot own houses and struggle with rent even with well-paying jobs.
According to Collier, 1,100 new households were established in Snohomish County in 2003 but by 2020 the county is functionally out of housing which, based off supply-and-demand, contributes to raising housing costs.
In the last 20 years the median sale price for single-family homes in Snohomish County, adjusted for inflation, has risen over $200,000. Sale price is not indicative of one's ability to access housing, it's real income to obtain finance for a bank loan for most normal families but based on the current housing prices, the required income given typical loan terms is $121,000 to obtain housing.
Collier put this into perspective by using the example of an administrative law judge, who makes between $100,000-$130,000 in the first half of their career. This applies to both King and Pierce counties as well. The median household income in these counties is between $86,613 and $87,116. These incomes fall upon more affordable options such as condominiums and rentals.
"Administrative law judges are now in the front lines of affordability for housing in Snohomish County," Collier said.
The average rent, relative to income progression, skyrocketed in 2014 due to domestic migration. In the national perspective, between 2012-2016, many people migrated from California, the Midwest, and Northeast regions of the United States to Florida, Texas, and Washington State (in that order).
In 2012 Washington received over 11,000 new residents. By 2016, that number jumped to 53,184 new residents.
According to Collier, there is no evidence that shows migration to Washington state has slowed down since 2016. The majority of these new residents are younger than 35 years old who are seeking economic opportunity in the Pacific Northwest at the beginning of their income progression.
In a conversation concerning combined incomes, Collier first noted that since 1968 young adults from the ages of 25 to 34 living with a spouse has declined by half. He listed several common occupations and their respected median salaries. At random, by combining the incomes of the listed professions, most combined incomes could still, at average, only afford a house in the city of Darrington out of all of Snohomish County cities.
In 1971, following a severe reduction of force by Boeing laying off 80% of their work force, Seattle was in deep recession with many left unable to afford housing and left unemployed. This was the economic environment the Housing Authority was first established.
By 1991 Boeing had stabilized and wanted to expand to Everett but many residents were adverse, fearing traffic congestion and population increase.
In an advocacy campaign by Boeing, a housing levy was introduced as part of the push to bring jobs to Everett, similar to Seattle's in 1986, to provide funding for affordable housing. At the time of the levy, 8,600 people were turned away from emergency shelters and 5,500 people were on waiting lists in Snohomish County for housing assistance. Voters turned down the levy with 80% voting no in fear it would raise taxes.
The tax increase for property tax, if passed, would have been less than $3 per month for the average-sized house, which in 1991 was listed at $100,000.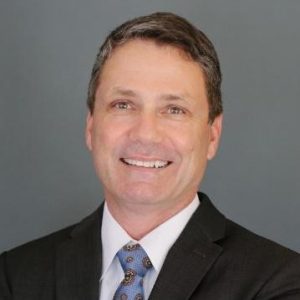 According to Duane Leonard, Executive Instructor of HASCO, the current affordability crises, exemplified by street homelessness and crime, is a prosperity crisis where the majority of wage gains are going to the 10% already on top, and affecting squarely the middle class.
"Income equality is a bigger problem than it ever has been. I read somewhere that it's the worst it's been since the French Revolution," Leonard said.
In New York City, a city of over eight million people, 25% (two million) people pass the majority of their income in the form of rent; the same could be said of Snohomish County.
Of the 830,000 Snohomish County residents, 100,000 families have been identified as low-income according to the Snohomish County HART report. With the average family size as 2.2, that means 220,000 people pass the majority of their income in rent.
From 2010 to 2019, the average rent has risen 49% but the median household income has only risen 7%. According to Leonard, 85% of people who need housing assistance are not getting it.
"One third of all the children enrolled in public schools in this county get free and reduced lunch at school. That means they come from low-income families that can't even afford to feed their children lunch, so certainly they need help paying their rent as well," Leonard said.
The average mortgage payment for a median priced three-bedroom, two bath house in Snohomish County is $2,633 and the fair market rent for a three-bedroom, two bath house is $2,694, meaning it cost more to rent a house of the same size than pay a mortgage payment.
"That's the real crises situation because if you're paying that much in rent how will you ever save up enough for a down payment?" Leonard asked.
Mayors Nicola Smith and Cassie Franklin, respectively, acknowledged Collier and Leonard's points by sharing what their cities are doing to combat the housing crises.
Mayor Nicola Smith discusses affordable housing for Lynnwood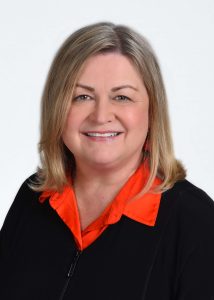 On May 24, 2021, the city of Lynnwood adopted the Housing Action Plan, a policy document that creates a menu of options for the city to promote housing that is safe and affordable. The plan aims to address housing for all incomes.
According to the federal definition, affordable is no more than 30% of a household's income is used towards a mortgage or rent. Lynwood is also one of few cities to have an inter-local agreement with HASCO, allowing them to work in the city without needing approvals for every site.
The city has also begun streamlining permitting environmental review processes and implemented a multi-family tax exemption program to incentivize development at 80% of the area median income.
According to Mayor Smith, single family residential areas are "mostly built out" so a lot of the development Lynnwood is seeing is at City Center and Alderwood Mall, and the future site of the Sound Transit light rail station.
"Since January 2018, we have approved construction permits for more than 1,500 residential units; over 1,000 of those are under construction right now. All of the construction that's currently happening was anticipated, however we still need more housing. Specifically we need housing options to meet the variety of needs in our community," Smith said.
Mayor Cassie Franklin discusses affordable housing for Everett
Everett is expected to grow to a population of 165,000 by 2035. To accommodate this growth, Everett will need to add 23,000 new units of housing, which is roughly 1,500 units each year.
Some notable recent housing developments in Everett have been Waterfront Place, which welcomed its first residents last month, the Marquee Apartments which will added 77 units downtown, and a large Devco project in Central Everett that will add 430 units of affordable housing.
"One of my goals is that everyone who lives, and works, and goes to school in Everett can afford to live here," Mayor Cassie Franklin said. "Part of the challenge we face in creating housing is resistance form the community, and in particular from those who already have a home. In order to grow as a community, we all need to embrace the changes that come with growth."
Everett just released its own Housing Action Plan draft, which aims to identify the housing needs of current and future residents and outline strategies on how those needs can be addressed.
Franklin urges residents to take time to comment on the draft. The draft is open to public comment until July of this year and can be found at https://everettwa.gov/2536/Rethink-Housing.
"The draft plan addresses affordability and explores ways we can bring housing into financial reach for more people who want to live in Everett,and be able to afford to keep living in Everett," Franklin said.
At the beginning of July, Everett is on target to open its new Pallet Shelter Pilot Project which will provide temporary shelter for up to 30 people experiencing homelessness.