Joe Marine for Mukilteo Mayor campaign kick-off
MUKILTEO, Wash., June 29, 2021 – In a press release, the former Mayor and current Mukilteo City Councilman Joe Marine announced he will be hosting a campaign kick-off at Tapped Mukilteo on July 7 from 6-8 p.m.
Both Marine and the current Mukilteo Mayor Jennifer Gregerson are competing for a third term. As of June 29, Gregerson has raised $8,829, whereas; Marine has raised $6,680.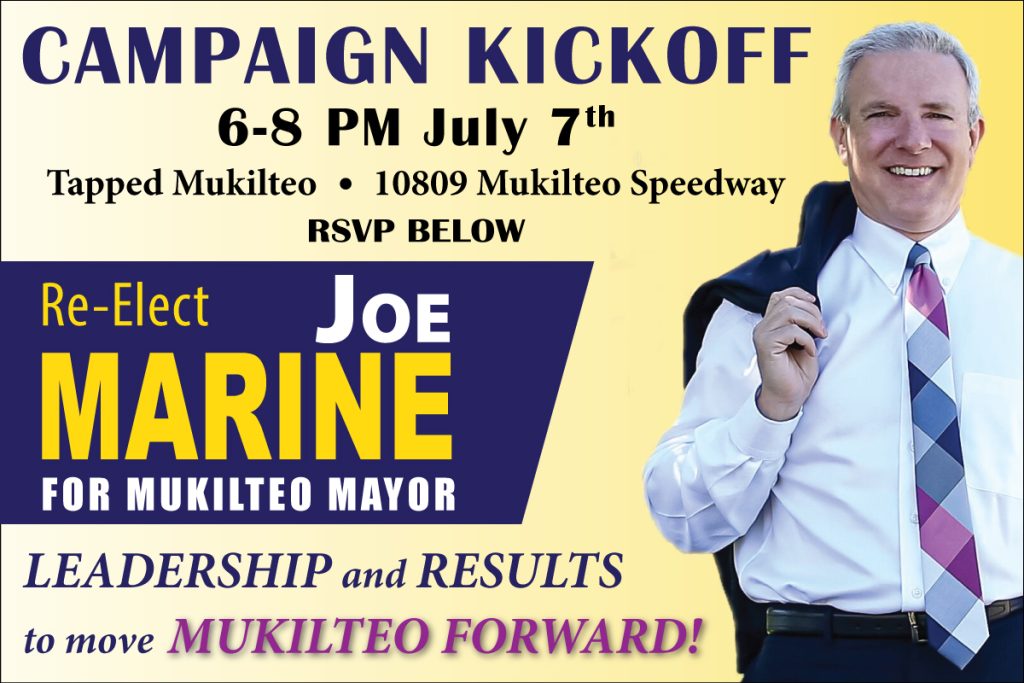 To learn more about the event click here.