"Music in the Museum" on Saturday, July 17, 2021
Cascadia Art Museum is resuming their well-loved classical chamber music concert series, Music in the Museum on Saturday July 17th at 5 PM and repeated at 7:30 PM.
Seating is limited to enable social distancing. General admission is $18 ($12 for museum members), which includes complementary admission to the museum exhibits. Tickets are available on-line at www.CascadiaArtMuseum.org or by calling (425) 336-4809.
The program includes the passionate sonata for two violins by Prokofiev, and pieces by Milhaud, Moszkowski and Brahms, and it features virtuoso violinist Pamela Liu (concertmaster of the Cascade Symphony Orchestra), with recording artist violinist Amy Crow, and one of the foremost pianists in the Northwest Harumi Makiyama. Pamela and Harumi star in the video you can see currently on the Cascadia Art Museum website.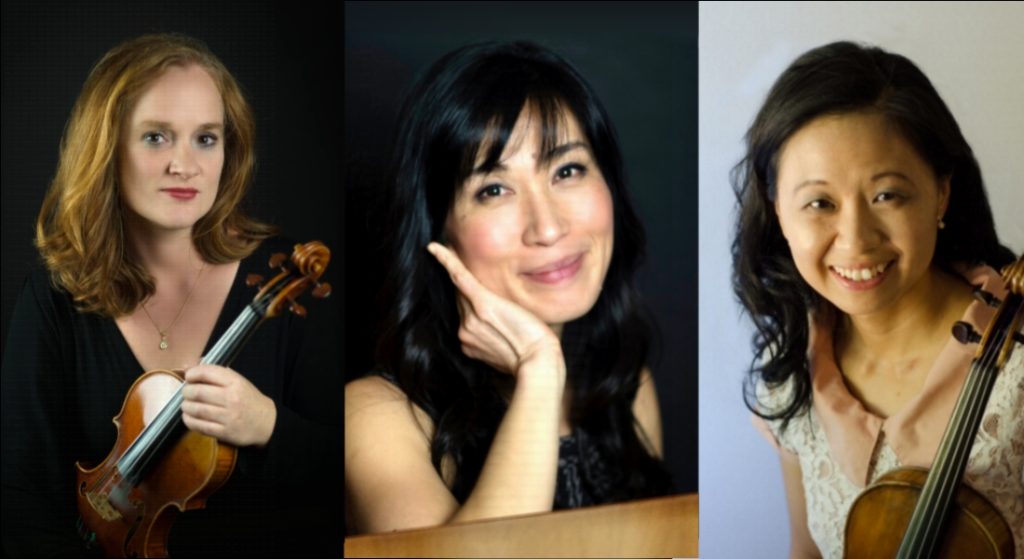 "For me, Prokofiev's Sonata for Two Violins is one of his most soulful and poetic works, and full of the beautiful abstract melodies as well as the characteristics of Prokofiev," said Cal Lewin, who volunteers at the museum. "Moszkowski was world famous in the 19th century and his romantic suite is a charming example of his genius. And Milhaud's soaring impressionistic sonata is lushly melodic. It should be very exciting to hear up-close performances by such accomplished musicians in this intimate setting."
Your ticket includes admission to the museum, so you can come tour the galleries, and enjoy an hour of fine music surrounded by art. The three current exhibits include Origins: Northwest Abstract Art 1920-1960; Painted with Light: Northwest Pictorialist Photography 1910-1930; and Gifts and Promised Gifts to the Museum's Permanent Collection.
For program inquiries, additional images and information or to schedule an interview, contact: nate@cascadiaartmuseum.org.
---
Cascadia Art Museum seeks to reassess the hierarchy of traditional art history by regularly including the work of women and minority artists who made substantial contributions to the region's cultural identity.
Location & Museum Hours
190 Sunset Ave S
Edmonds, WA 98020
Thursday – Sunday: 11pm-5pm Art Walk Edmonds: Third Thursdays, 5-8pm – FREE