Upcoming Lynnwood Summer Activities
As we move towards the longer days of summer, Lynnwood Parks and Recreation is excited to once again offer summer activities.
Join us for an evening at Wilco Park where local non-profit agencies will provide information about their no-cost or low-cost services, resources and programs for you and your family.
We'll have free, fun, safe activities for kids, prizes and giveaways.
Wilcox Park
5215 196th St SW, Lynnwood
Tuesday, July 13, 20*, 27
6:00 – 8:00PM
*Tuesday, July 20th Free Moderna COVID-19 Vaccines available. No insurance required. Walk-ins welcome. If interested you can pre-register for an appointment here: https://prepmod.doh.wa.gov//appointment/en/reg/4161905092
For more information see below
Sandlot Cinema
Join us for fun, physically distanced activities starting at 5pm and an outdoor movie.
Movie starts at dusk • Bring blankets & chairs • FREE
Lynndale Park Ballfield
18927 72nd Ave W, Lynnwood
Lynnwood Recreation Center 10th Year Anniversary Celebration
Join us throughout the summer to celebrate the anniversary of the Lynnwood Recreation Center with special in-person and virtual activities and events.
Here's a sneak peek of the week we have planned. Be sure to check back as summer approaches to gather all the details and join in on the FUN!
Visit 10th Year Anniversary Celebration to stay up to date on all the fun happenings!
ParksLove Campaign
Lynnwood Parks are essential!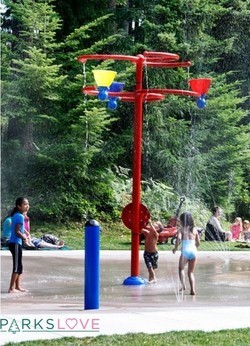 Lynnwood Parks play a vital role in the social, economic, environmental and physical well-being of all members of the Lynnwood community.
Join us in telling the story of Lynnwood Parks through our ParksLove campaign.
Each Lynnwood Park is unique and has a story to tell as do YOU, the Park user.
We invite you to help tell these stories by sharing a photo and your Park story via the link below.
Personal information will be used for staff to contact you about your story. No personal or private information will be shared publicly. #ParksLoveLynnwood
The City's priority is protecting the health and safety of our visitors. Always follow Public Health guidelines when visiting Lynnwood Parks, please do your part, wear a mask and stay 6 feet apart.
For additional guidelines and updates visit: COVID-19 Parks Trails and Open Spaces Updates
---
Content Source: City of Lynnwood