Eligible County employees to receive Military Differential Pay
Everett, Wash., July 21, 2021 – Today, the Snohomish County Council adopted Councilmember Nate Nehring's proposal to provide differential pay to County employees who are reservists in the United States Armed Forces. At the public hearing this morning, the ordinance passed the Council on a unanimous vote.
When County employees are deployed, often times their military salaries are lower than their County salary which can create financial hardship for their families while they are serving our nation. The changes to County Code adopted this morning will allow reservists to receive the difference between their county salary and their military pay while they are deployed.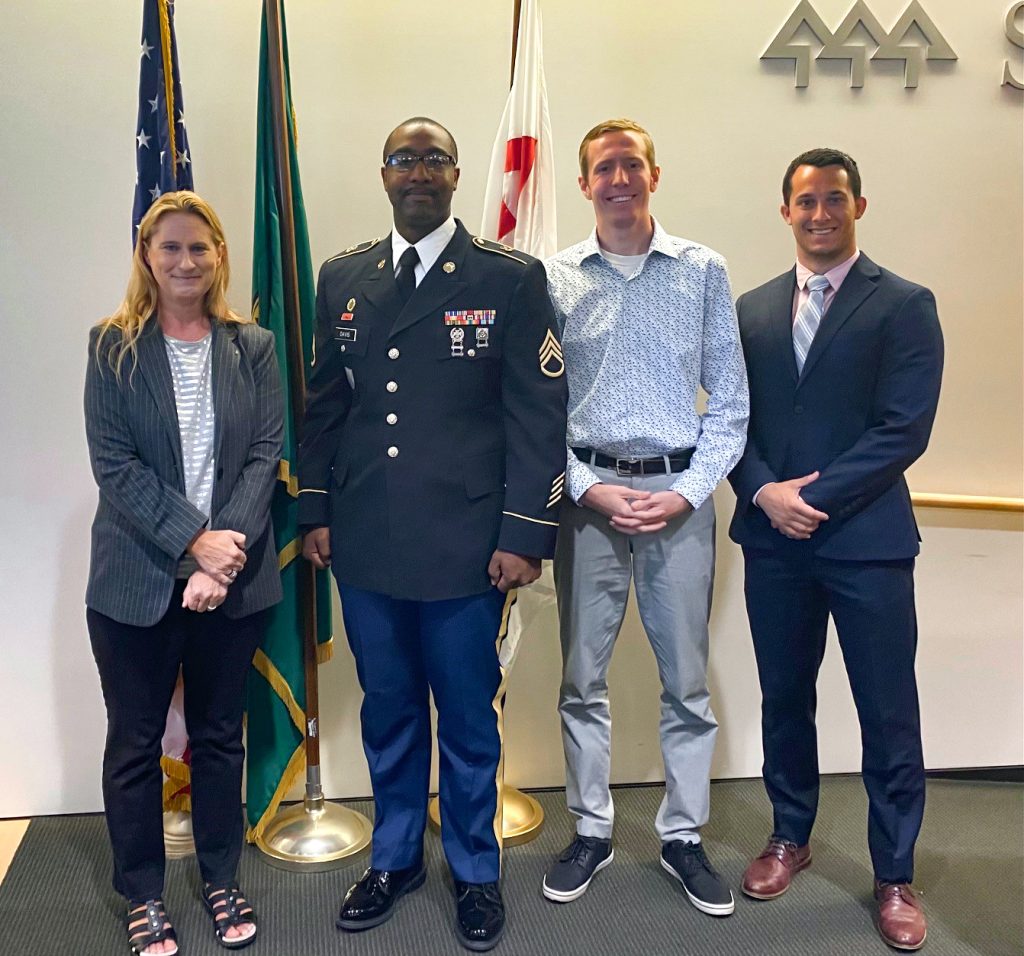 "I am grateful for the Council's support of military differential pay," said Councilmember Nehring. "We owe a debt of gratitude to those who serve and this action supports our employees who continue to serve the nation and our County."
Joe Davis, a County employee and military reservist who brought this issue to Councilmember Nehring's attention, attended the public hearing to provide background information and his support for the ordinance.
"Snohomish County is a wonderful place to live and a great place to raise a family," said Davis. "This ordinance is a step in the right direction towards bridging the gap to allowing service members when they are activated and called into active duty service to continue having a livable wage."
The ordinance now goes to the County Executive for his signature. He is anticipated to sign the ordinance into law. Details about the ordinance can be found at this link.