Decker and Crocco advance to General Election after recount
LYNNWOOD, Wash., August 24, 2021 – After a tense several of days for candidates in two local races, recounts have confirmed current Lynnwood Councilman Patrick Decker will face Naz Lashgari; whereas, Alex Crocco and Steve Schmalz will vie for Mukilteo City Council Pos. 3.
For a link to the recount results click here.
After the August 3rd Primary Election, only three votes out of 5,932 determined who will fill the second slot in the General Election for the Lynnwood City Council Position 2 race. Patrick Decker, current Lynnwood City Councilman, retained his slight lead over Don Gough, former mayor of Lynnwood.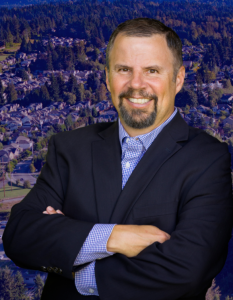 "I am deeply grateful for the members of the Lynnwood community who voted for me and helped me win the Primary," in an email statement from Councilman Decker to the Lynnwood Times. "This is a testament that my core issues, Public Safety, Traffic, and Growth Management are important issues which resonate deeply with my neighbors across this great city.
"It is critical that Lynnwood properly manages these challenges today, and tomorrow, to ensure Lynnwood continues to be a family friendly, prosperous, safe community for folks from all walks of life. I certainly could not have achieved this success without the help of the great team of volunteers and advisors who have helped along this path. I owe them a great deal for their efforts.
"Folks can learn more about my vision for Lynnwood at www.PatrickCDecker.org, or on Facebook at @ElectPatrickCDecker."
Patrick Decker will face Naz Lashgari, winner of the Lynnwood City Council Pos. 2 race with 35.06% of the vote. Lashgari, former chair of Lynnwood's Diversity, Equity, and Inclusion Commission, provided the following emailed statement to the Lynnwood Times: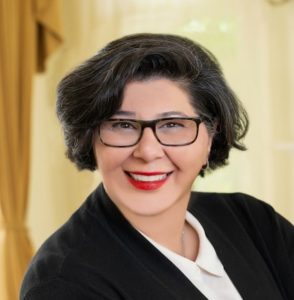 "I would like to take this opportunity to thank all the people of Lynnwood who voted for me and helped me win the primary. I am grateful that the Lynnwood Community wants to see Lynnwood move forward with a new voice and perspective on the Council. I am humbled by your vote of confidence.
"As your Council member, I will be proactive in growth management, Public Safety, affordable housing, and healthcare Equity, while continuing to embrace policies that promote Lynnwood as a safe, responsible, and welcoming City.
"I assure you; that I will take your vote of confidence and trust in me and my expertise, in Earnest and will work diligently to fulfill the community's vision for Lynnwood with outmost transparency and integrity.
"For those of you who did not vote for me in the primary, I hope that I can earn your support for the General election in November. I would be a strong advocate for Lynnwood to be a safe, livable and welcoming city."
"Thank you again for your vote."
Mukilteo Recount Election Results
Alex Crocco, a newcomer to politics, Army veteran and management consultant will advance to face former Mukilteo City Councilman Steve Schmalz in the General Election. Seven votes gave Crocco the narrow win over Carolyn "Dode" Carlson. Dode is a beloved community leader in Mukilteo as president of the Mukilteo Seniors Association and former president of the Mukilteo Community Garden.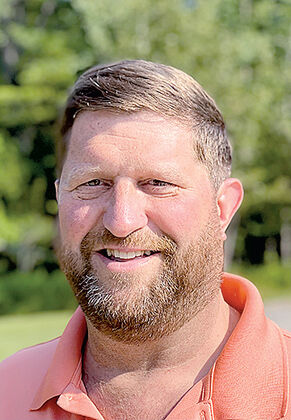 "I want to thank Dode for the help she provided me," Crocco told the Lynnwood Times. "This was my first run for political office and she helped me throughout the process and I am grateful for her friendship."
"I would like to thank all Mukilteo voters who took part in the Primary Election. I was expecting 5,000 voters but almost 6,000 participated. I am happy to see so many residents participate in the Primary."
In a statement to the Lynnwood Times, Carlson threw her support behind Crocco. "I'm happy for him and will support him [Crocco] in the General Election," Carlson wrote in a statement to the Lynnwood Times. "I thank evryone who helped me."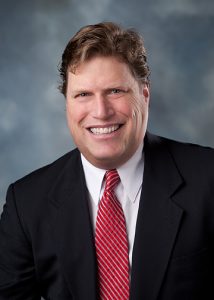 Steve Schmalz, the winner of the Mukilteo City Council Pos. 3 race with 38.21% of the vote, told the Lynnwood Times that he is thankful to have made it to the General Election with the support of residents.
"I want to thank the voters for the opportunity to move on to the General election," Schmalz told the Lynnwood Times. "We will continue to move the campaign forward over the next few month months."
The Lynnwood Times confirmed with the Snohomish County Auditor's Office that both the hand recount in the Lynnwood race and the machine recount in the Mukilteo race produced the same results as the original automated machine count. According to the Washington Secretary of State's website, Snohomish County uses ClearVote software on ClearAccess machines from Clear Ballot to tally votes.