Nearly 12,300 homeless and underserved students helped thanks to PEMCO
SEATTLE, Wash., August 24, 2021 – Throughout the end of July and early August, online donations from local businesses, organizations and individuals came pouring in as part of PEMCO Mutual Insurance's fourth annual Supply Surge school supply drive. By the end of the event, nearly 200,000 school supplies were donated, helping 12,300 students across Washington and Oregon begin the school year with the necessary supplies to help them succeed.
The 2021 PEMCO Supply Surge drive ran from July 19 to August 6 and rallied 38 South Lake Union businesses and organizations to join an online school drive to support middle- and high school-aged students across the Pacific Northwest by providing them with the much-needed school supplies to start the new school year off on the right foot.
This year, more than 193,300 supplies were donated by 38 local businesses, organizations and individuals. Items included backpacks, binders, notebooks, pencils and many other necessities that, for some, means helping them stay on track for graduation.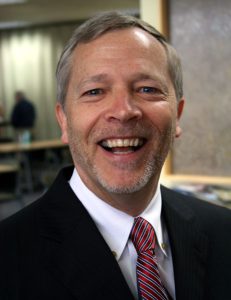 "As many students across Washington and Oregon head back to in-person learning this fall, it's now more important than ever to ensure that students are equipped with the fundamental tools needed to thrive in school," said PEMCO CEO Stan McNaughton. "Without our generous donors, this event wouldn't be possible. We are so incredibly thankful for all the organizations, individuals and businesses across the state that continue to prioritize our students and their academic success."
The supplies gathered during the event were donated to 13 middle and high schools in Seattle and across the state. In Lynnwood, Spokane and Portland, local donors and the PEMCO offices collected more than 41,200 items, which will benefit middle and high schools in the area with high homeless student populations.
The PEMCO Supply Surge online platform invited participants to select which region their donations would support. At the completion of the drive, all supplies were equally divided among the predetermined areas and delivered directly to the schools in time for the first day of school.
"Our community needs and often doesn't have the necessary school supplies for our children," shared Melanee McClary, Intervention Specialist at Shaw Middle School. "At times, our families have to choose between school supplies and food or paying an electrical bill. So, PEMCO's support comes as a sense of tremendous relief for our families."
For more insight into PEMCO's mission to assist in youth education and help local communities thrive, visit www.pemco.com/mutual-good.