Trinity Education Foundation Scholarship Awardees
EVERETT, Wash., August 27, 2021 — We are honored to announce the '21-'22 scholarship recipients for this year's Trinity Scholars Program (TSP) – the multi-year scholarship initiative providing financial support, vocational guidance, and professional coaching.
Chosen from more than 77 applicant submissions, five exceptional students will receive the unique benefits of this world-class scholarship:
• $10,000 in need-based support per academic year. Unlike many scholarship programs that offer first-year-only assistance, the TSP scholarship is renewable for up to four years of college or a maximum of $40,000.
• Access to PathwayU, the award-winning online vocation, and education assessment program. Using validated assessments and predictive analytics, PathwayU matches students with potential careers and majors that fit each student's unique and diverse vocational giftings.
• Personalized professional coaching. Coaches help students understand and navigate the PathwayU outcomes, assess career opportunities, and help them navigate the unique challenges of the college experience. Coaching includes things like time management, transitioning from high school to college, conflict resolution, creative problem solving, and choosing the right major. By Junior and Senior year, coaches help with resume development, interview coaching, researching companies, finding internships, and college-to-career transition planning.
Congratulations to the 2021-2022 Trinity Scholarship Awardees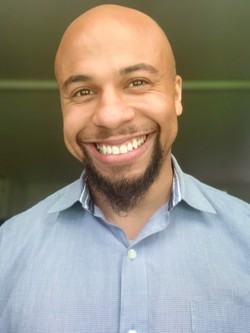 Isaiah Burrell: Corban University – Salem, OR
Isaiah Burrell lives in Salem, Oregon with his wife and four children. His days are full as he starts work at 5:00 am each morning as a personal trainer, home schools his children during the day, and studies to earn a Psychology degree to become a Counselor in the evenings at Corban University. "This season in my life, where I have been back in school has been one of the best lessons God has taught me about serving others. It has been extremely challenging, but I am grateful for what He is doing in me."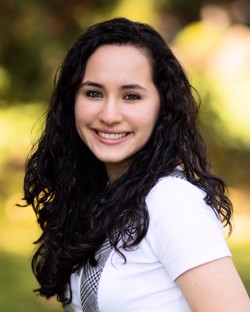 Jessica Fuentes-Cerdes: Seattle Pacific University – Seattle, WA
Jessica Fuentes-Cerdes, a first-generation college student and winner of Trinity Education Foundation's first Deaconess Community Scholarship, lives with her family in Kirkland, Washington. Jessica's personal experiences have led her to volunteer to serve elderly people and provide translating services for the disadvantaged. Jessica's God-given gifts of compassion and nurturing have led her to pursue a degree in Nursing. She will be attending Seattle Pacific University in the Fall. "I hope to give fruit to my parent's hard work and pursue my dream of being the first in my family to attend college, and a scholarship such as this one would greatly help lighten the financial burden that college can bring and help me move forward with my academic goals with greater ease."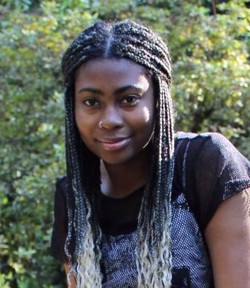 Victoria Ramirez: George Fox University – Portland, OR
Victoria's life started with many challenges, but that has not stopped her from embracing God's love and answering His call. Victoria was abandoned at a hospital as a drug-exposed baby. Although she came into the world in a chaotic fashion, God had a very special plan for Victoria. She was adopted by a large loving family and lives in a multi-generational home with her parents, three siblings, and her grandmother in Beaverton, Oregon. Victoria looks forward to answering God's call to become an Elementary Teacher and being involved with her church family as a Youth Pastor. "I want to be a role model and show kids that they can accomplish anything, regardless of the obstacles that they have to face."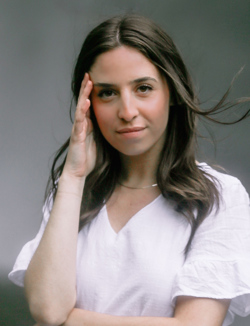 Genevieve Rusnac: George Fox University – Portland, OR
Genevieve is a first-generation Romanian American. Her parents immigrated to the United States to avoid religious persecution in the 1980s. She has never taken the opportunities afforded to her by her parent's hard work and ambition for granted. Through an early college program, Genevieve was able to earn her Associate of Science and will enter George Fox University as a Junior. This jump-start puts her on a path toward achieving her goal of becoming a Corporate Lawyer. "Ever since I was a child, my family, teachers, and church leaders have noticed leadership qualities within me. With my love of leading, communicating, entrepreneurship, and exhibiting good moral values, I felt that becoming a lawyer was a natural fit for me. I hope that through attending a Christian university, I can receive a solid foundation and education that will equip me to be a Christ-like leader in the workplace and corporate world."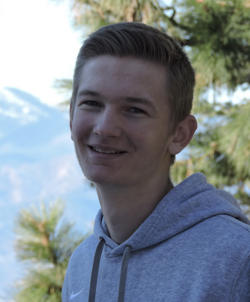 Cory Schramm: Saint Martin's University – Seattle, WA
Cory loves to tinker with mechanical things and learn how they work. He has a curiosity about electric cars and renewable energy. He recently researched and built an electric skateboard utilizing old Tesla battery cells. God has gifted him with strengths in STEM and he dreams of becoming an Electrical Engineer. This Fall he will attend Saint Martin's University in pursuit of his Engineering dreams. Cory is from Chelan, Washington where he lives with his parents and two siblings. "I believe my calling is to help the world to be less reliant on fossil fuels and help us to become better stewards of the earth."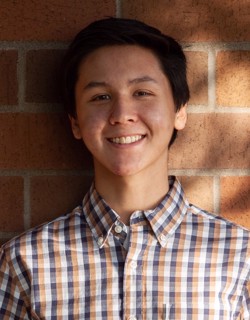 Benjamin Wong: George Fox University – Portland, OR
Benjamin lives with his parents and brother in Newberg, Oregon. He loves to play basketball, as well as participate in intelligent, critically thought-out debates about issues, scripture, and other important disagreements. Benjamin plans to attend George Fox University and earn a degree in Marketing. "I plan to study marketing because I'm very interested in understanding what motivates and influences people to do things. Hopefully, I can help make the world a better place by effectively sharing good and important messages with people and potentially helping businesses in my community. I believe that it is very important for me to go to a college with a Christian community of professors and students who share the same faith as I do."
---
The vision of the Trinity Education Foundation is to see graduates embark on meaningful vocations and constructively impact their communities in response to Christ's calling to lives of service and stewardship. But it takes YOU to make this vision a reality!
To donate to the Trinity Education Foundation Scholarship, click here.