Australia's authoritarian pandemic measures spark protests
As the Australian government seeks to tighten its grip on COVID-19, citizens voice their outrage. As getting fresh air and watching sunsets can land Australians an infringement fine, many are labeling the country's COVID-19 response as authoritarian. While Australia grapples with the virus amid the civil upheaval, New Zealand and France experience similar struggles.
COVID-19 IN AUSTRALIA
Australia has seen a surge of protests these past weeks in response to the country's constrictive coronavirus measures. From Melbourne to Sydney, Australians crowded the streets with chants of freedom to demonstrate their disapproval.
Australia's strict lockdown strategy will be enforced until 70% of the population is vaccinated. In an interview last Sunday, Prime Minister Scott Morrison said, "You can't live with lockdowns forever and at some point, you need to make that gear change, and that is done at 70%."
According to Rueter's recent report, 60% of the 25 million Australians are currently under lockdown. The article notes how the stay-at-home orders often last for months and have "taxed the patience of many." Citizens across the island have begun to voice their frustration.
ANTI-LOCKDOWN PROTESTS
On Saturday, August 21, thousands of maskless protestors clashed with police in Melbourne, Australia, according to The Guardian's report. Video footage of the incident from ABC News (Australia) shows citizens crowding the streets to be met by police dressed in riot gear — some on horseback. Police used shields to press back against the crowd and doused multiple protestors with tear gas.
From The Guardian's previously mentioned report, Australian police estimate about 4,000 demonstrators gathered in Melbourne. In the aftermath, six officers were hospitalized, and police reportedly made 218 arrests. Each arrestee was fined $5,452 for "breaching public health orders."
Another video from DW News captures some of the violent altercations between protestors and police officers in Melbourne and similar confrontations during a large protest in Sydney where 1,500 extra officers had been deployed.
The Guardian's report details police efforts to prevent large-scale protests in Sydney. "Trains were not allowed to stop at city centre stations," reads the report. "Police also issued 137 tickets after stopping around 38,000 cars approaching Sydney."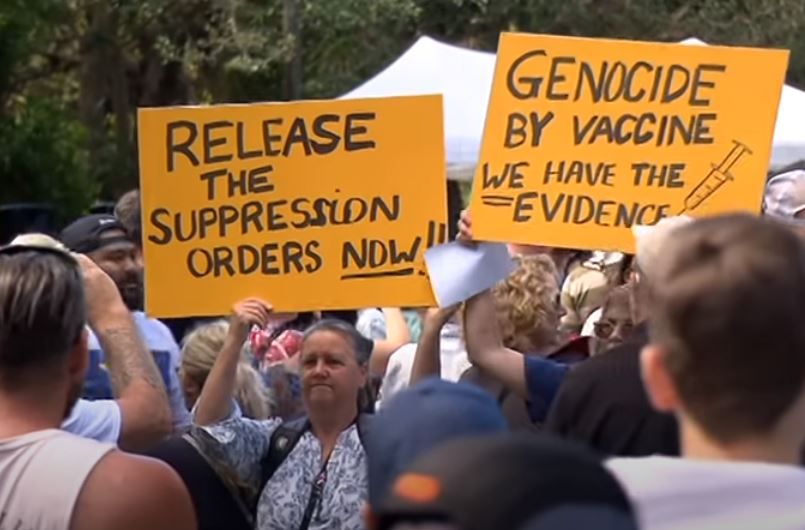 In Brisbane, ABC News (Australia) reported seven and a half thousand protestors taking to the streets, echoing the same anti-lockdown refrains.
The Guardian also reported how New South Wales Police Minister, David Elliot, expressed his disappointment with the protestors. "That small minority has again chosen to blatantly ignore the very clear, repeated warnings of NSW police, which is disappointing, frustrating and – frankly – disgraceful," he said.
"The actions they have taken are likely to prolong the very lockdown they were protesting about."
Brad Hazzard, the Health Minister of the same state, responded to these protests saying, "There is no time now to be selfish. It's time to think of the broader community and your families. If you are actually spreading the virus," he continues, "you could be responsible for people's deaths."
STRICT MEASURES
Stay-at-home orders have been in place for months now in Australia. In Sydney, the country's largest city with 5.3 million people, citizens have been locked down in their homes for over two months, according to a recent Reuters report. 
This trend is expected to continue. The Guardian stated on August 25 that in New South Wales, the lockdowns have officially been extended until September 10, with larger cities like Sydney expecting to remain in lockdown until September's end.
There are harsh consequences for Australians who don't adhere to the country's COVID-19 rules. As Reuters reported on August 22, New South Wales police issued "940 fines in the past 24 hours for breaches of public health orders."
SHELTER DOGS EXECUTED IN AUSTRALIA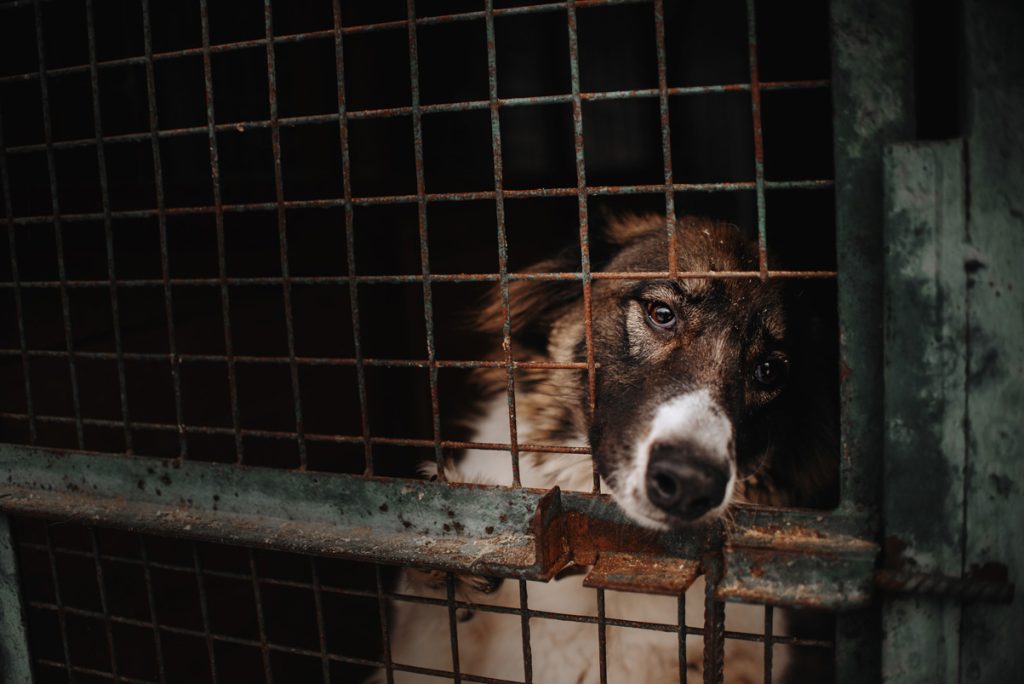 Some of Australia's extreme COVID-19 precautions have yielded morbid conclusions. The Sydney Morning Herald covered one such example. On August 22, the Herald reported that "several impounded dogs due to be rescued by a shelter have instead been shot dead by a rural council in New South Wales under its interpretation of COVID-19 restrictions."
The decision to execute the dogs was made by Bourke Shire Council to "prevent volunteers…from travelling [sic] to pick up the animals last week."
The council's watchdog, the Office of Local Government, made a public statement regarding the matter, saying, "OLG has been informed that the council decided to take this course of action to protect its employees and community, including vulnerable Aboriginal populations, from the risk of COVID-19 transmission."
The OLG also made it clear that they are investigating as to whether "companion animal and cruelty prevention laws had been broken," the Herald reported.
According to the Herald's source, "shelter volunteers were distressed and had COVID-safe measures in place to handle the dogs, one of which was a new mother." Animal rights activists have since spoken out against the decision. Visit smh.com.au for the full story.
SENDING POLICE AND CHOPPERS AFTER BEACH-GOING TEENAGERS
At Bondi Beach in Syndey, Australia, authorities arrested a group of teenagers on August 20. Their offense was continuing to gather after dark during Sydney's strict COVID-19 lockdown. Onscene Bondi, a local news organization, reported that police were called following a "positive sighting from the Police Helicopter which was conducting a proactive search of the cliffs."
When police arrived on the scene, they struggled to locate the group that the helicopter had previously spotted. Onscene Bondi details how officers had to use "thermal imaging" to identify "at least two people in the rocky area" of the beach.
As police began to move on the ground, helicopter operators demanded the group on the beach to leave rocks, but they ignored the commands and continued to evade police. Ultimately, with the help of PolAir, an Australian Aviation Support Branch whose primary functions are search and rescue and counter-terrorism operations, the group of young beachgoers were detained.
The Onscene Bondi reported that "a total of eight young males were taken into custody and some were handcuffed after initially refusing to co-operate and evade police." The boys were between the ages of 15 and 19.
Photos of the incident can be viewed at onscenebondi.com.au.
NO FRESH AIR AND SUNSETS WITH AUSTRALIA'S LOCKDOWNS
Another example of how strict Australia's COVID-19 measures have become is clearly illustrated in comments made by New South Wales's Police Deputy Commissioner, Gary Worboys. According to The Canberra Times's report, during a public address on August 17, Commissioner Worboys said, "the time was over for warnings and cautions."
The news article noted how almost 18,000 police in New South Wales have begun "issuing infringement notices to people flouting tough new health orders, armed with the power to fine individuals up to $5000."
The police response has been strict and precise due to the country's efficient contact tracing system, which enables authorities to track transmissions and infections among citizens. Commissioner Worboys gave an example of how this information can be used during his public addresses.
Worboys described a specific scenario wherein authorities arrived at a man's home and "found a person that should be there wasn't there. They made a number of inquiries, and not that long after that person returned to the front of the house in a motor vehicle."
After stating that police filed an "infringement notice" against the individual, Worboys explained that the man had "hopped in his car and went out for some fresh air and hadn't been anywhere else."But for Worboys, fresh air wasn't the point. "The point is," he said, "that if you are going to behave like this, yesterday over 2,300 houses visited — if you're going to behave like this — if you're going to step outside the health orders, you will be checked on, and you will get an infringement notice. And that person will continue to be checked on and make sure that they comply."
Another Australian authority, the Premier of Victoria Dan Andrews, shared a similar sentiment about compelling citizens to abide by the strict coronavirus measures. During a press conference, Andrews spoke about people who had decided to watch the sunset on a beach in Victoria. Of their decision, he said, "I'm sure it was a beautiful sunset, but that's not in the spirit or in the letter of these rules."
A video clip of Andrews's statement was uploaded to Twitter by user @LozzaFox. An edited version of the conference can be viewed on The Guardian's website.
Despite the strict lockdown measures in New South Wales, Victoria, and the Australian Capital Territory, a Reuters report from August 22 states that "the country set a record with 914 infections, its highest daily figure."
ANALYZING AUSTRALIA'S AUTHORITARIANISM
Helen Dale is an Australian Writer and Lawyer. In December 2020, Dale published an article titled "Emulate Australia? It's not that easy" to Standpoint Magazine. The piece's premise recognizes how several countries, not just in the UK, look to Australia as a prime example when it comes to gun laws, immigration, electoral systems, and COVID-19 responses. But, as Dale explains, Australia's successes are largely the result of its unique history and are not without their consequences.
Noting some of the uniqueness of its origins, Dale explains how one of Australia's founders was not a fan of individual rights but instead emphasized state authority. "Australia's dad is Jeremy Bentham, the bloke who described natural rights as 'nonsense upon stilts,'" she writes. "He rejected the idea of natural or divinely given rights preceding the establishment of state authority, arguing that rights are creations of law, and without government there are none. Rights, in other words, come from states."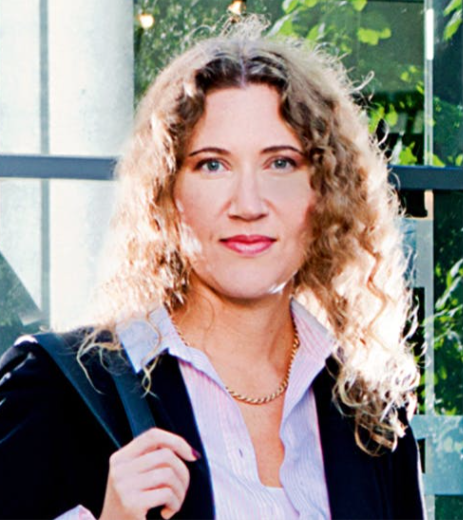 Elaborating more on Australia's apathy for individual rights, Dale explains, "To this day, the country has no Bill of Rights, and what rights do exist (usually at the state level in a federal system) are simple acts of parliament that can be repealed by a hostile government."
Dale's 2020 article landed her a guest spot on a recent episode of The Podcast of the Lotus Eaters' show. The show's host begins by saying, "Let's talk about how Australia appears to have fallen to some kind of COVID fascism."
Offering her insight, Dale suggests that the seemingly authoritarian COVID-19 measures are a natural extension of the country's principles. Referring back to her article, she says, "I tried to explain that yes, Australians are often very good at running things, but it comes at a price, and the price is the country is actually very authoritarian."
Dale then shares a line that she borrows from an Australian legal academic professor, saying, "always remember that Australians may be the descendants of convicts, but they're also the descendants of their jailors."
Continuing the conversation about authoritarianism and Australia, Dale claims that it is a characteristic of the country. Echoing the sentiments of her 2020 article, Dale says that Australia's ability to maintain a stable economy during the Great Recession and now during COVID-19 is very appealing to other countries. Still, it is only able to do so because of its authoritarian approach.
"Australians have achieved this because they [have] a very odd history — because they tolerate a level of authoritarianism that you would find completely alarming," she says. "In some respects, it's rooted in the idea that rights don't matter at all."
Dale stated that Australia cares more about democracies and majorities than it does about liberty and rights. Explaining what such priorities look like in action, Dale says, "The consequences being that [Australia] can produce very efficient administrations, but that just means that you will have scenes of police dragging protestors out of cars, police dragging a woman out of her home for — a pregnant woman who really needed to wee," and "mounted police beating the crap out of people."
Giving some validity to the severe threats of COVID-19 in the country, Dale notes that some of the harsh restrictions may be an effort to protect the Aborigine civilizations in Australia. "There is a real risk that this entire civilization — 40,000-year-old civilization — the ones with all the beautiful dot art that everybody wants to buy and get in the art galleries in London — could just be wiped out if COVID gets into the remote communities."
But, as Dale explains, COVID-19 has already made its way into some of these remote communities, "and people are really worried about that. So I am not excusing the behavior — I am trying to warn people about how authoritarian Australia can be, but there is something real behind the panic, and it's about the indigenous people."
To watch the full podcast episode, visit The Podcast of the Lotus Eaters' YouTube channel.
COVID QUARANTINE BASES
Continuing their collectivism over individual liberties approach, Australia recently created a regional quarantine base. Some outlets refer to it as a quarantine "camp," while others call it a "temporary home" for people infected with the coronavirus.
The base is located in Howard Springs, a small former mining camp in the country's northern tip. Damien Cave, the New York Times's bureau chief in Sydney, Australia, has stayed at this location while he awaits a negative test result.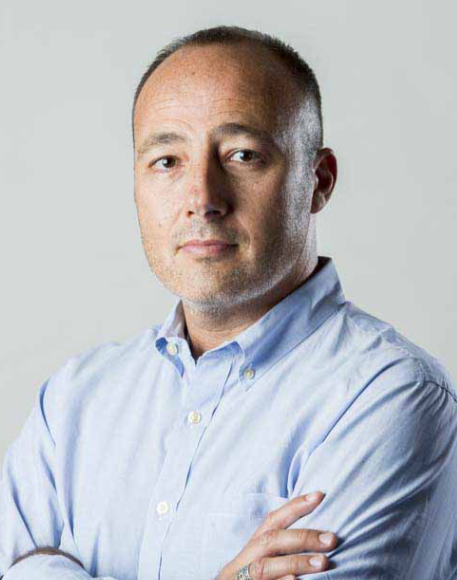 Writing about his experience, Cave notes his inability to keep track of the days as he is seemingly suspended from his usual reality. People wearing face shields drop food off at his door before five o'clock. He calls his daughter to ask how her day at school was, to which his daughter replies that it is Saturday.
On August 20, Cave reported that, in addition to the camp in which he has resided, two more are being built near Melbourne and Brisbane — both large enough to hold 2,000 people. Cave says that "Sydney and Perth may not be far behind."
As far as titles go, Cave says that the sites are officially being referred to as "centers for national resilience." According to Cave, they are "an embodiment of the country's commitment to Covid zero."
Cave's foretelling of more quarantine camps wasn't far off. On August 25, ABC News (Australia) live-streamed the announcement of a new site in Toowoomba, Queensland, on YouTube. Premier Annastacia Palaszczuk explains that new camps are necessary because the delta variant is breaching the current quarantine hotels. "So, we need regional quarantine facilities," she says. For more information regarding quarantine hotels in Australia, visit health.nsw.gov.au.
John Wanger, the Non-Executive Director of Wagner construction, spoke about the new regional quarantine site in Toowoomba. In a video posted to Premier Palazczuk's Twitter account, Wagner says that this new camp will be modeled after the site in Howard Springs. Touting the economic benefits of constructing such a camp, Wagner says, "it'll be a great thing for Toowoomba. It'll be a great thing for our region, and a great thing for the Queensland and Australian economy."
UPHEAVAL IN OTHER COUNTRIES
Similarly strict COVID-19 measures have recently been seen in other countries, too — namely New Zealand and France. In New Zealand, for example, the entire country was shut down due to a single infection. As CNBC reported on August 17, "New Zealand's Prime Minister Jacinda Ardern put the nation under strict lockdown on Tuesday after one new case of the coronavirus was reported in its largest city of Auckland, the country's first in six months." The country reportedly planned to remain under lockdown for only three days while coastal towns where the infected person had visited will be shut down for seven days.
Unfortunately, the most recent numbers indicate how much the virus has already begun to spread despite the lockdowns. On August 26, Reuters reported that New Zealand now has over 277 cases and that "the entire country of 5 million is under stay at home orders, with schools and most workplaces closed until at least the end of the month."
The New Zealand prime minister ordered these lockdowns over fears that the Delta variant may sweep across the country. "The lockdown is having an impact, but Delta is very tricky," Prime Minister Jacinda Ardern said at a news conference. "We do need to be incredibly vigilant."
In France, thousands of citizens participated in anti-lockdown protests at the beginning of the month. According to the NPR's report, August 7 marked the fourth consecutive weekend of the protests. The French government issued a notice on July 29 requiring residents to "present a health pass to access leisure and culture venues and events bringing together more than 50 people."
To view the complete list of France's restrictions and requirements, visit government.fr.