Denmark ends restrictions and Japan approves Ronapreve to treat COVID
Denmark's government makes good on its promise to remove strict COVID measures when no longer necessary. On September 10, the country's coronavirus passport program is set to expire, and the Danish government doesn't plan to renew it. Meanwhile, in Japan, the delta variant forces the health ministry to find new ways to alleviate overcrowded hospitals. On August 11, Japan backed the use of Ronapreve to treat nonhospital patients.
Denmark to Expire COVID-19's Critical Categorization and Lift Coronavirus Passport Restrictions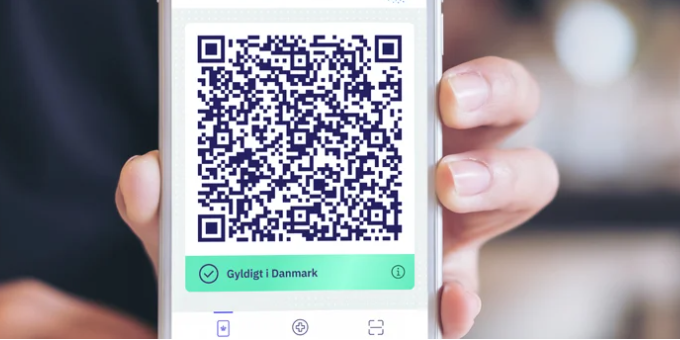 Denmark recently announced that it would not extend COVID-19's "socially critical" categorization. The current categorization, which gave the government emergency powers, is set to expire on September 10. As Denmark has a high vaccination rate, the government will no longer need to rely on its stricter COVID-19 measures. 
In the August 27 press release, Danish minister of health Magnus Heunicke stated that "the epidemic is under control, we have record high vaccination rates. Therefore, on September 10, we can drop some of the special rules we have had to introduce in the fight against covid-19."
Heunicke mentioned how this is the government making good on its promise "not to hold on to the measures any longer than was necessary." With caution for the future, she continues, "But even though we are in a good place right now, we are not out of the epidemic. And the government will not hesitate to act quickly if the pandemic again threatens important functions in our society."
Back in April, Denmark launched their coronavirus passport program. Referring to it as the "coronapass," the program required citizens to download an app that acts as a form of digital certification. According to the official site, "a corona passport proves that you have been vaccinated against, have previously been infected with or have tested negative for COVID-19 within the past 96 hours for PCR test and 72 hours for rapid antigen test (RAT)."
The coronavirus passport gave citizens access to certain non-essential businesses, such as nightclubs and hair salons. However, the updated purpose of the passport reads as follows: You must show a corona passport when entering a nightclub and disco in Denmark. It is not required to show corona passport in restaurants and cafés. After 10 September it is no longer required to show corona passport at nightclubs and cafés.
Denmark's ease of its pandemic restrictions thanks to its high vaccination rate. According to the official figures, over 70% of the Danish population is fully vaccinated. Though internal restrictions in Denmark will soon be lifted, foreign travel restrictions will remain in place for now.
Japan Approves Ronapreve Drug to Treat Mild to Moderate COVID-19 Cases
In response to the delta variant's spread across the country, Japan has recently approved a Ronapreve to treat COVID-19 cases. Ronapreve is a monoclonal antibody cocktail, and according to the Japan Times, it is the same drug that was "used to treat then-U.S. President Donald Trump when he contracted the disease last October and is said to have helped him recover faster."
The drug was previously only authorized for hospital patients in Japan. According to the Japan Times' August 11 report, Prime Minister Yoshihide Suga's administration hopes to approve the drug for nonhospitalized patients due to "COVID-19 cases rising quickly nationwide."
Of Ronapreve's clinical trials, the Japan Times states that "a final phase clinical trial overseas involving COVID-19 patients with a high risk of developing serious symptoms, such as those with obesity, diabetes or high blood pressure, showed that the drug reduced the risk of hospitalization or death by 70.4% and shortened the duration of symptoms by four days."
Ronapreve's effectiveness is contingent upon its timely administration. "To use the cocktail effectively, it needs to be administered within two to three days of the onset of symptoms, and after that the efficacy starts to fade," said professor emeritus at the Tokyo University of Science, Dr. Joe Chiba.
The timeliness factor has made it challenging to use the drug on a country-wide scale. As the previously mentioned report noted, "some hospitals have reported that deliveries of the drug have not arrived until four days after they made the order, denting its usefulness." In an attempt to make the drug more effective, the health ministry is working hard to realize next-day deliveries. The ministry is also working to stockpile the drug at various hospitals across the country, according to the Japan Times.
Ronapreve's approval appears to be a response to Japan's overcrowded hospitals. According to a recent report from Fortune, "Japan's overburdened hospitals are turning away thousands of COVID patients." The article details how Japan is facing its "worst COVID-19 outbreak yet," and reports that "new cases surged to more than 25,000 a day" last month due to the delta variant.
Recalled Moderna Vaccines in Japan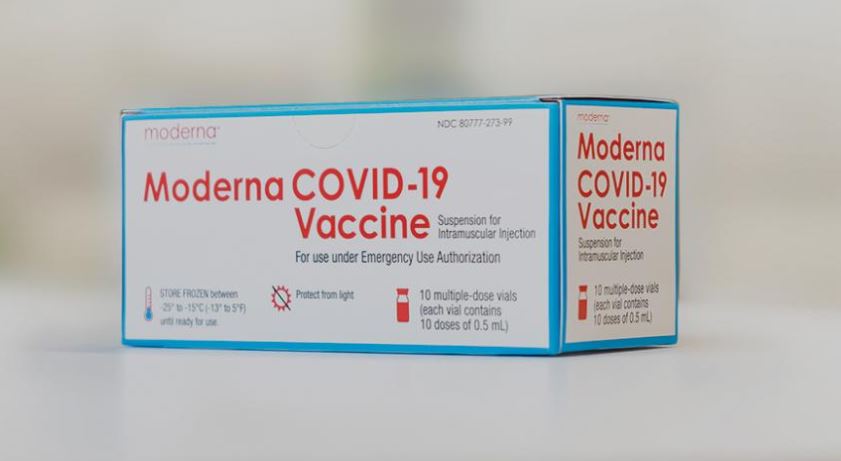 Japan's additional weapon against COVID-19 couldn't have come at a more crucial time. In addition to a surge of cases brought on by the delta variant, a September 1 Reuters report states that the country has had to suspend all administration of the Moderna vaccine.
More than 1.6 million doses of the Moderna vaccine have been recalled "after an investigation found stainless steel contaminants in some vials." Moderna believes the contamination likely occurred during production.
Takeda, the distributor of Moderna vaccines in Japan, said in a joint statement with the pharmaceutical company that "the most probable cause of contamination was related to friction between two pieces of metal in the machinery that puts stoppers on the vials."
"Stainless steel is routinely used in heart valves, joint replacements and metal sutures and staples," the joint statement continues. "As such, it is not expected that injection of the particles identified in these lots in Japan would result in increased medical risk."
The Reuters article states that roughly 500,000 people have received shots from the "suspended Moderna batches," while Moderna cannot confirm the number of contaminated doses that have been administered.