Texas abortion law temporarily blocked by federal judge
The enforcement of Texas's strict abortion law that became effective last month has officially been blocked by a federal judge.
During a September press conference, Attorney General Merrick B. Garland said that the Department of Justice (DOJ) found Texas's new abortion ban (S.B. 8) to be unconstitutional and announced that it would sue the state accordingly. Now, almost a month later, the DOJ has successfully inhibited the state's ability to enforce the new law — at least for now.
"A victory for women in Texas"
U.S. District Court Judge Robert Pitman published a 113-page ruling yesterday, siding with the DOJ's claims that the bill was unconstitutional. In his conclusion, Judge Pitman wrote, "From the moment S.B. 8 went into effect, women have been unlawfully prevented from exercising control over their lives in ways that are protected by the Constitution."
"That other courts may find a way to avoid this conclusion is theirs to decide," he continues, "this Court will not sanction one more day of this offensive deprivation of such an important right."
The Texas law bans abortions after the first six weeks of pregnancy — before most women even know they're pregnant — and does not make an exception in cases of rape, incest, or sexual abuse. The law is also crafted so that the enforcement thereof essentially deputizes citizens.
Attorney General Garland applauded the ruling in his official statement, calling it "a victory for women in Texas and for the rule of law."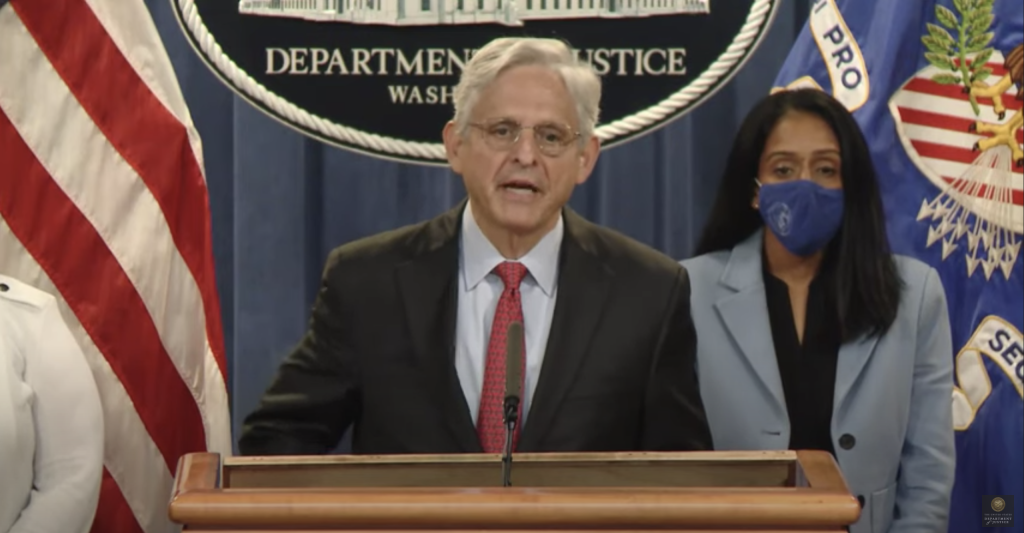 "It is the foremost responsibility of the Department of Justice to defend the Constitution," he stated. "We will continue to protect constitutional rights against all who would seek to undermine them."
The Federal Judge's Ruling
In his introduction, Judge Pitman summarized his reasoning behind blocking the enforcement of S.B. 8 and explained why the Texas law is unconstitutional. "A person's right under the Constitution to choose to obtain an abortion prior to fetal viability is well established," Pitman explains. "Fully aware that depriving its citizens of this right by direct state action would be flagrantly unconstitutional, the State contrived an unprecedented and transparent statutory scheme to do just that."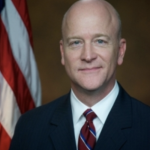 Speaking to said scheme, Pitman explains that the enforcement of the abortion ban, which deputizes ordinary citizens, is an attempt to circumvent Federal Court precedent regarding the issue. "The State created a private cause of action by which individuals with no personal interest in, or connection to, a person seeking an abortion would be incentivized to use the state's judicial system, judges, and court officials to interfere with the right to an abortion," he writes.
"Rather than subjecting its law to judicial review under the Constitution, the State deliberately circumvented the traditional process. It drafted the law with the intent to preclude review by federal courts that have the obligation to safeguard the very rights the statute likely violates."
Stopping Copy-Cat Schemes
The enforcement method of S.B. 8 was also a major concern of AG Garland's. "This kind of scheme to nullify the Constitution of the United States is one that all Americans – whatever their politics or party – should fear," he said during the September conference. "If it prevails, it may become a model for action in other areas, by other states, and with respect to other constitutional rights and judicial precedents."
Judge Pitman warned about the kinds of new legislation that could follow if this Texas law were to stand. "[H]ad this Court not acted on its sound authority to provide relief to the United States, any number of states could enact legislation that deprives citizens of their constitutional rights, with no legal remedy to challenge that deprivation, without the concern that a federal court would enter an injunction," he explained in his ruling.
Pitman followed this statement up by referring to an L.A. Times report that came out shortly after the DOJ announced its lawsuit; which read, "Legal scholars fear that the law in Texas will lead to a rush of similar efforts in other states, prompting local legislators to pursue new measures on gun rights, immigration and other divisive political issues, all in an effort to sidestep the federal government."
A Temporary Block
While the Court's ruling has succeeded in blocking the enforcement of the Texas law, it may only do so temporarily. As NPR reports, "it's unclear how long it will be in effect." In addition to the ambiguous timeline, Texas has already moved to appeal Pitman's ruling.
Another reason the DOJ's actions may not be as effective as it hopes is because of the retroactive capabilities crafted into the bill. The Texas law anticipated accusations of being unconstitutional. Specific clauses of the law begin with "If any court declares or finds a provision of this chapter facially unconstitutional," and continue on to explain the retroactive powers of the law.
John Seago, the legislative director for the anti-abortion group Texas Right to Life, explained said retroactive powers to the New York Times. "S.B. 8 says if an injunction is dismissed, you are still accountable for abortions you did while you were protected by that injunction," he said. This has caused hesitation among many clinics to resume activity despite Judge Pitman's ruling.