Lynnwood City Council votes to eliminate $40 vehicle fees
Yesterday, the City of Lynnwood's mayor and city council members met via Zoom for their regular Business Meeting. The agenda's big-ticket item was the ongoing debate and eventual vote regarding the $40 car tab fee residents pay annually.
The ordinance to remove the fee was brought forth during the council's October 11 Business Meeting. From there, the ordinance got pushed into a Work Session on October 18 so that council members could debate its merits.
After a 4-3 vote, the ordinance passed and $40 vehicle fees will be eliminated beginning in 2023.
Public comment from Tim Eyman
Prior to the council's discussion and vote, they heard public comments. The first came from Tim Eyman, who, since 1999, has sponsored and promoted initiatives to limit the state's vehicle fee to $30 a year.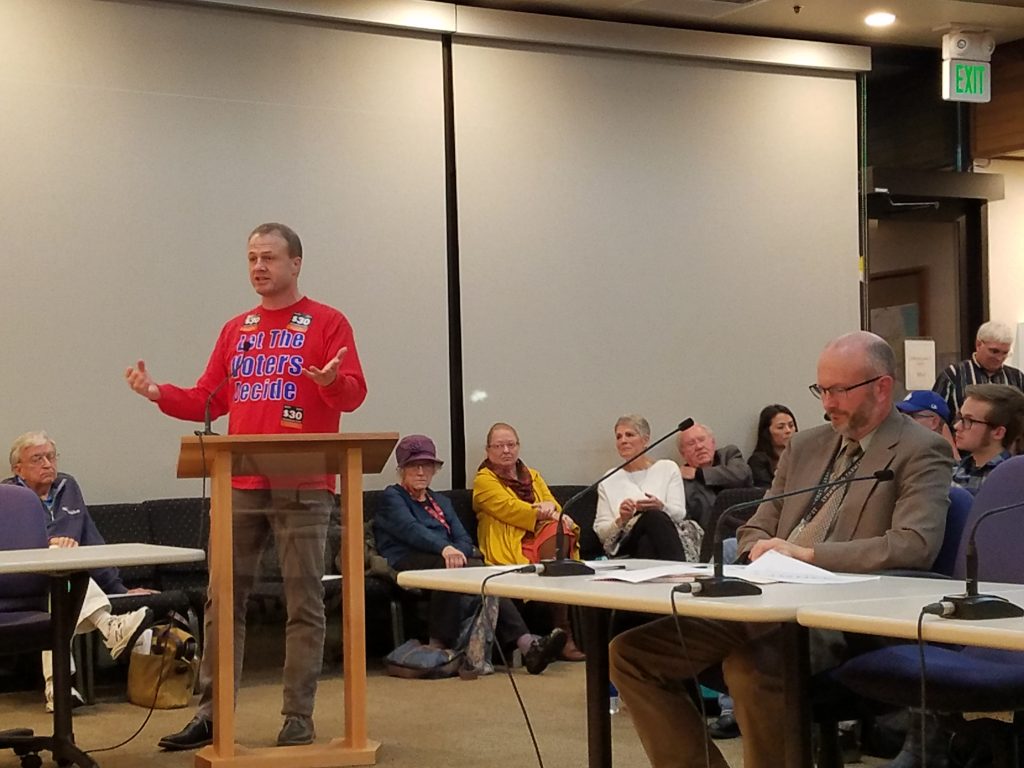 On three separate occasions, Eyman brought forth initiatives (I-695, I-776, and I-976) to accomplish the same thing — limit car tab fees. And as Eyman noted in his public comment during yesterday's meeting, "the voters have three times voted over and over and over again — they want their car tabs to be $30, not $30 plus $40, not $40 plus what Sound Transit taxed on top of it," he said. "They want it to be $30."
Directing his comments to the councilmembers, Eyman continued: "The law is very clear. If you're going to go above $30, you have to get the voters' permission. You didn't do that. So you've been taking $40 from Lynnwood voters without asking their permission — which is against what the voters have said they wanted."
Eyman then shifted gears to share insight on I-976, the most recent initiative to limit car tab fees. He explained that during the initial campaign, "the opponents spent $5 million telling everyone to vote no. We had zero dollars, yet it overwhelmingly passed," he said. "If we had actually had an equal amount of money, it would have been an absolute blowout."
While 53% of voters said yes to I-976 in 2019, the state's Supreme Court ruled the initiative was unconstitutional in 2020, arguing that it violated the single-subject rule. The court's conclusion states, "We hold that I-976 violates article II, section 19 because it contains multiple subjects and an inaccurate ballot title."
Regarding the ballot title, Eyman refuted claims that the ballot was confusing for voters. "They had nine justices on the supreme court saying the voters were confused. I don't believe the voters of Lynnwood were confused about what $30 is," he said during yesterday's meeting. "If their bill isn't $30, they're going to be upset. They're going to be furious."
"But at least they're going to see some council members that are going to be fighting for them and listening to them, rather than ignoring them the way nine justices did," he continued.
After expressing his support for the council to eliminate the fee, Eyman noted how Lynnwood City Council would be among the first in the state to do so if the ordinance passed. "I'm really really hopeful that you'll pass it because it will show that at least one city council in the state of Washington was willing to listen to the voters, not ignore the voters, and not insult the voters' intelligence by somehow giving the impression that the voters didn't know what they were voting on."
"The voters have said three times — $30 tabs," Eyman concluded. "Repealing this $40 will actually go a long way to renewing some public trust that the people deserve to have in their elected officials."
The ordinance to eliminate $40 vehicle fees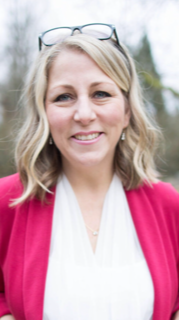 After public comments, Council President George Hurst brought the motion forward to discuss the ordinance (#3400) with the council, and Vice President Jim Smith seconded it. Hurst began by reiterating his case for eliminating the fee, and Councilwoman Sessions followed by restating her case to keep it.
Councilwoman Sessions' counter
Shannon Sessions countered Hurst's approval of the ordinance. Referring to Eyman's remarks, she said, "the comments made me in favor even more of not eliminating it because I learned a couple things — that the community voted for $30 tabs and we have $40 tabs, so that's $10's difference, not $40's difference."
"Also, what I heard is that we're the only city in the state doing this," Sessions continued, "so that means no other city is considering eliminating this? That tells me too that it's probably not a good idea right now. So all that is to say I will be voting no to eliminate this tax tonight."
Councilwoman Altamirano-Crosby asks what does $40 mean to you?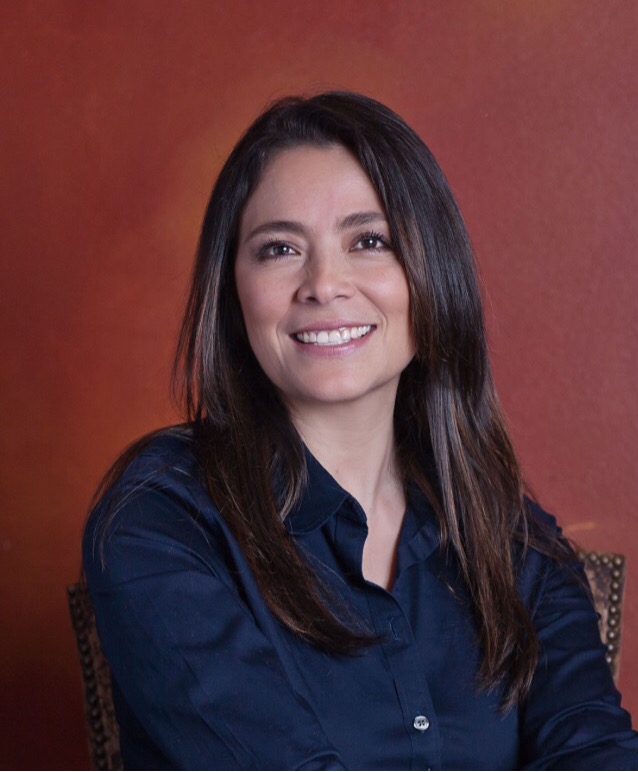 Councilwoman Julietta Altamirano-Crosby said that she would seek the community's opinion on the matter between council sessions. "This is a hard topic, I believe, for everyone. But I always go outside to the community," she said. Altamirano-Crosby then explained how she asked residents a simple question: what does $40 mean to you?
These were some of the responses:
It means gas for my car. We live paycheck to paycheck, and with the price of gas being so high, it helps a lot.
It means I can buy more food for my family.
With $40, I can pay for classes for my children.
With $40, we can go to the movies, but my husband and I have two cars — that's $80.
With $40, I can buy hand sanitizer and facemasks.
With $40 I can buy internet for my home.
With $40, I can pay for ten visits to the Community Center.
I can pay for seven swimming lessons for my child.
$40 is money for my [home's] heating.
With $40 I can buy a Christmas present for my children.
For $40, I could get a massage. I've never had that luxury.
With $40, I could pay the electricity bill.
She concluded by explaining how the pandemic has affected everyone, and that $40 could mean even more now for Lynnwood families and residents. One more impactful example she shared was how a resident shared with her that with $40, they could feed their family in Mexico for a week. "That means a lot to me," she said.
After noting how residents also acknowledge the need to fund roads and transportation, she said, "it's time to give relief to the families."
Councilwoman Frizzell's concern over cutting corners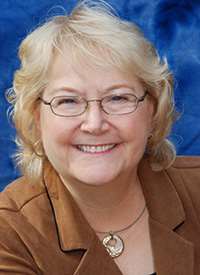 Councilwoman Christine Frizzell began by explaining how much thought she has given this ordinance and expressed her concerns about the procedure. "Again and again, I think that procedurally, a lot of corners were cut to bring this to council so quickly," she said. Frizzell had shared this same concern during a previous council session.
Not wanting to act too quickly, Frizzell again suggested postponing the issue. "We can put it off until we get more information," she said.
"I think it's extremely short-sighted to just, with the stroke of a pen, slash a million dollars from our budget when we are behind on our road maintenance, our signal replacement, our ADA ramps, and our sidewalks," she reasoned.
Frizzell countered Councilwoman Altamirano-Crosby's case in support of the ordinance. After acknowledging that $40 can help residents and families, she said, "With $40, the city can't do a whole lot, but with a million dollars, we can make a difference for our community."
She explained how the car tabs help families by funding sidewalks so children can walk to school and parks safely, and that the fees benefit seniors in the same way. "We need to be upgrading for everyone," she said, "not just those people who have that $40 in their pocket, but for our children and for our seniors."
Frizzell added that Lynnwood residents voted to increase the tax rate by 1% in 2016 to further fund roads and transportation — the same year the vehicle fee was raised from $20 to $40. To her, this indicates that voters do want to prioritize transportation and roads. "That issue passed," she explained. "Nobody had a problem with 'hey, I'm already paying $40, but I understand where our streets are at.'"
She then cited how the tabs have enabled the city to fund street upgrades in 2018 and again in 2020. Expressing her concerns over funding future projects without fees like the $40 car tab growing the city's reserves, Frizzell noted that the city is often required to match federal and state grants and fears it might not be able to do so without those built-up reserves.
"As we look down the road, we need our streets ready for increased traffic," she concluded. "Removing a million dollars with the slash of the pen without taking time to see how it and its ripples will affect our community vision and our strategic plan, I think is irresponsible."
"I don't disagree with cutting taxes, but what I do have a problem with is that we haven't gathered enough information. We haven't mulled it over. We haven't discussed it. […] I suggest that we wait to get an informed decision from our financial instructor, from our public works director, from all of the staff, and it makes sense to do it when we next go into a budget cycle — not now."
Council Vice President Smith's evaluation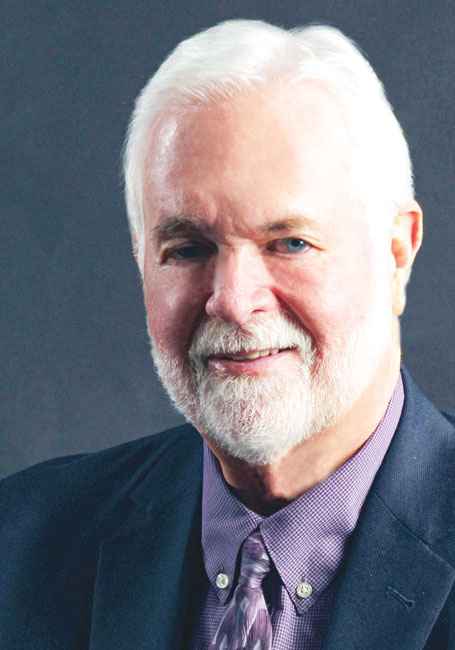 Council Vice President Jim Smith challenged the common phraseology used when taxes are increased. "People keep talking about how 'if we just add this tax it's only going to be a pizza a month — it's not that bad. People can afford it," he said.
"My argument in the past has been, now we're up to 175 pizzas a month because it just increases little by little. As a city, we have raised all these taxes," he explained. Smith then recalled when the city was considering raising utility taxes during last year's budget season, but the ordinance to do so was vetoed because "the city needed the money more."
"We don't need the money more than our citizens need this money — than our families need the money," he said.
Smith then revisited his case for prioritizing local streets. "All this money has come in, this $40, and our streets have deteriorated," he explained. "All this money has been coming in for years and years and years, yet we have not been prioritizing all these sidewalks, roads, ADA's, etc."

Smith concluded by suggesting the council does two things: one, eliminate the $40 fee, and two, prioritize local roads.
President Hurst refocuses on voters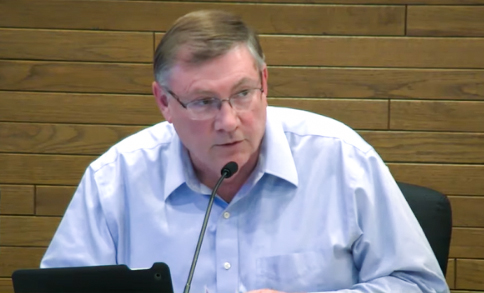 Council President George Hurst began by saying, "I respect our directors. I respect our staff, but I respect the voters even more." He then stated that delaying the ordinance is a "tactic" and would not lead to eliminating the fees.
In response to Councilwoman Sessions' remark about not removing the vehicle fee because no other city has yet, Hurst stated that the town of Orting "has paid away their car tab fees now."
"So we're not acting alone," he continued, "and we're actually one of the few cities that can do this because we charge both the sales tax and the car tabs."
More accurately, Orting does still have a car tab; however, the town did take action following the I-976 vote. But instead of eliminating the fee entirely, Orting reduced their vehicle fees to only $30 in February 2020.
Hurst defended Tim Eyman's efforts with I-976 and said it was clear to voters that the initiative was about a $30 tab fee, referring to a shirt Eyman frequently wore which read "$30 TABS."
Articulating the sentiment he's observed in voters, Hurst said that many of them feel their voices and votes are futile. He believes that a bulk of voters don't think politicians listen to them and often ask themselves, "what's the point of getting involved?"
"I think this is a step towards listening to them," he said.
After reiterating his argument from the last session about being one of six cities in Washington that has both a sales tax and the car tab fee, Hurst said, "I think it's time now to actually honor the vote of the people."

The vote
Ruth Ross – No
Shannon Sessions – No
Jim Smith – Yes
Julietta Altamirano-Crosby – Yes
Patrick Decker – Yes
Christine Frizzell – No
George Hurst – Yes
The ordinance passed with a 4 – 3 vote.
Post-vote comments
Councilwoman Christine Frizzell defended her dissenting vote. "I support cutting taxes when time is taken to prepare equal cuts to expenses. All who live, work, and play in Lynnwood are well aware of the need for better maintained roads, potholes, sidewalks in school zones, ADA ramps, and walkable sidewalks," she told the Lynnwood Times.
"To cut funding that directly impacts these needs is short sighted and with disregard for all our community members. "
Frizzell restated her earlier concerns about cutting corners, saying, "This issue was rushed to the City Council, jumping over procedures detailed in our Council rules and in our Strategic Plan."
The claim regarding procedure was made earlier by Councilwoman Sessions during the October 11 Business Meeting. She asserted that it was "irresponsible" and "inappropriate" that President Hurst put the ordinance on the agenda without the support of two council members.
Frizzell echoed similar sentiments following Sessions' remarks, calling the move a "waste of public funds" because Hurst used "attorney time" to bring the ordinance forward.
In that same meeting, Hurst defended his actions by explaining to council members that the only time two or three council members are needed to bring something forward during a Work Session is if it requires a significant amount of staff time. To this point, Hurst reminded council members of how they had already heard a presentation during the previous Work Session. (Click here to watch the full discussion beginning at 01:56).
Frizzell concluded her post-vote comments, saying, "Time was not given for it to be fully vetted by our Finance and our Public Works departments. For these reasons I did not vote for this ordinance at this time."
Tim Eyman was elated by the vote. "I wish there were more city council members like these four that were willing to listen to what the voters have said three times," he said. "What they did today should be the rule, not the exception."
Eyman added that the money accumulated via car tab fees is "stolen money," saying, "they shouldn't have it in the first place."
"This tax relief for our Lynnwood people is way overdue," Council Vice President Jim Smith said. "For me, I can afford it, but that $40 can do a lot for those that need it most." Smith also expressed how pleased he is with the other council members who joined with him in voting to pass the ordinance.
Council President Hurst reiterated to the Times how eliminating the car tab fee is something for which he has advocated since 2017. "We had both a sales tax devoted to roads and the car tab fee, and I always felt that if the voters passed the sales tax, I would advocate removing the car tab fee because it was a councilmanic decision," he explained.
Hurst also expressed his contentment with the other council members who voted yes. "I'm really happy that three other council members decided that it was a good decision," he said. "I really do feel that because 54.6% of the voters approved I-976, it still reflected that people in Lynnwood wanted to get rid of the car tab fee, and this is the best we could to get rid of it."
"I still think roads are a priority, and I do believe that we could create a budget that will put them as a priority," Hurst said while pointing to the 2023 timeline.
"I don't think we're going to miss car tab fees at all."