Lynnwood Vet helps veterans overcome PTSD with psychedelics
LYNNWOOD, Wash. – Throughout most of his life, 34-year-old Jared Rinehart always felt a sense of depression and purposelessness, feelings that only intensified when he returned home to Lynnwood after serving in the Middle East. From suffering Post Traumatic Stress Disorder (PTSD) to survival guilt, Rinehart, like many veterans, struggled to find his way back into civilian life. Until he found ayahuasca, a powerful psychedelic, in the heart of the Peruvian Amazon rainforest.
Jared Rinehart joined the United States Marine Corps in 2006. When he enlisted, Rinehart was in a dark place in his life. He had just transitioned from a leadership position in his old job, was going through a devastating breakup, and ultimately feeling directionless in life. He sought retribution for the September 11 attacks and Rinehart felt that death in combat defending his country was the only way to give his life meaning.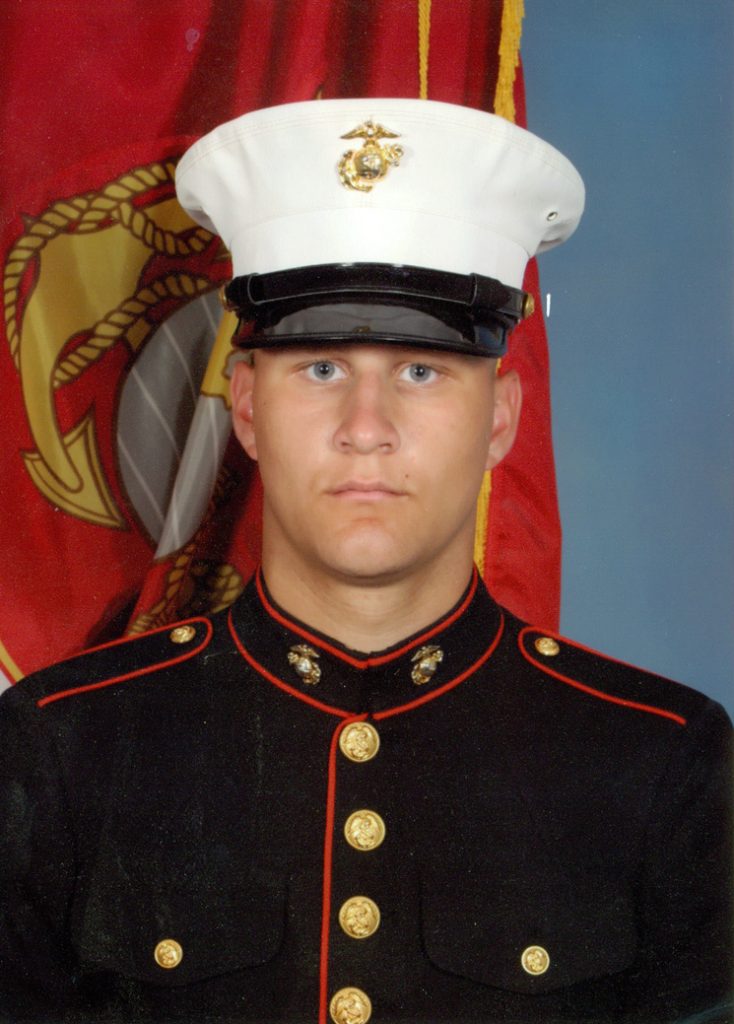 Serving as an infantryman from 2006 to 2011, Rinehart worked his way up to corporal and eventually sergeant. He worked as a Security Force Marine in Washington state his first two years, but all he wanted was to go overseas in a combat role. He constantly applied to units that were known to be deployed in Iraq or Afghanistan, eventually being assigned to a Marine Expeditionary Unit (MEU) sailing around the South Pacific.
When Rinehart was released from the military, never engaging in the combat for which he was trained, his feelings of emptiness intensified. Like many veterans, he had a hard time integrating into civilian life. He was unable to hold a job, abused alcohol, and guilt constantly stirred within him for not serving in Afghanistan where many of his friends fell serving their country.
In 2013, he became a contractor and protected a base in the southern province of Afghanistan where he experienced combat for the first time. After his contract expired, however, he returned home to Lynnwood, returning to the depression and alcoholism with which he was familiar.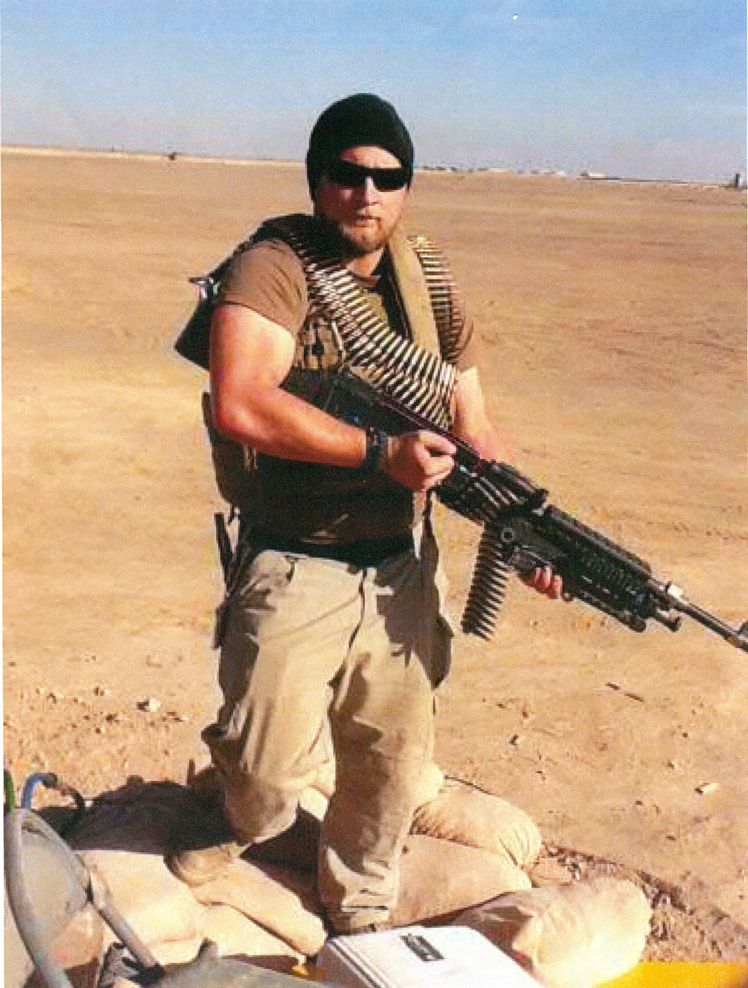 He immediately began looking for more contracts that would send him back to the Middle East, the only place that made himself feel validated – this time to Iraq.
During his Iraq contract, his girlfriend at the time introduced him to DMT on leave, which changed everything Rinehart felt and understood about the world.
"I'm pretty grounded. I wouldn't describe myself, at that time, as being a spiritual person. But when I had that experience I was transported to a place that felt so familiar. I felt like I was home," Rinehart said.
During Rinehart's psychedelic trip, something informed him that all of his questions would be answered "in the jungle." when he told his then-girlfriend about his trip, she told him of ayahuasca which grows in the jungle.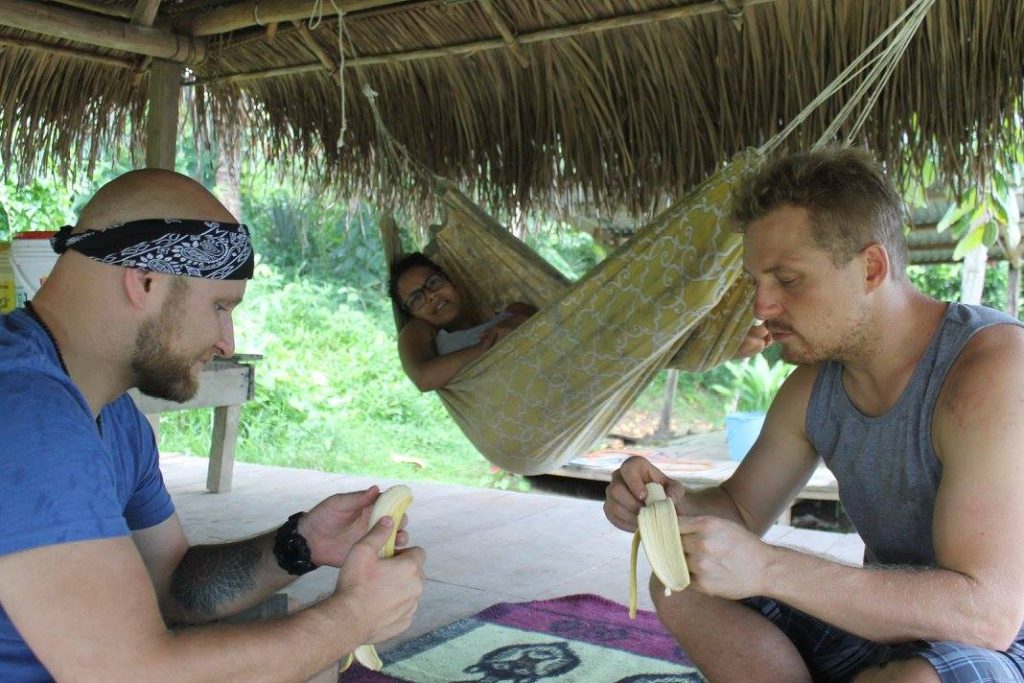 It wasn't long before Rinehart chased this vision to the jungles of Peru, to the Nimea Kaya Ayahuasca Retreat Center where he spent nine days with the Shapibo tribe guiding him through four Ayahuasca rituals.
"After those four ceremonies everything changed in my life. The three things I took from that experience was to have unconditional love, unconditional trust, and unconditional acceptance for everyone and every thing," Rinehart told the Lynnwood Times. "After ayahuasca I realized that I am a part of an unfolding process and I understood that everyone is."
When he returned to Iraq from his nine-day retreat, Rinehart quickly realized his life purpose was no longer in combat. Although he recognized and appreciated those who continued to serve, something compelled him to give back to the community that cured his depression.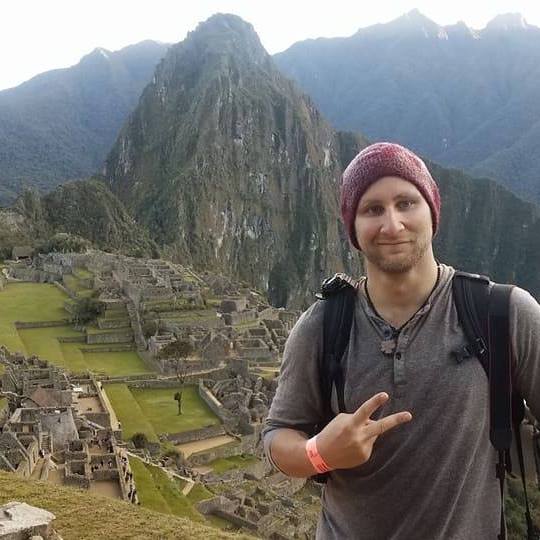 He returned to the Amazon to live with the Shapibo people, learning their culture and plant-based medicines and volunteering at the ayahuasca retreat center that transformed his life view.
As a volunteer, he aided several people through the ayahuasca ritual realizing that his purpose in the world was to help as many people as he could through the power of love, compassion, and psychedelic healing.
Later, he was called to share his story in a documentary on veterans with PTSD where he met Jesse Gould, founder of the Heroics Hearts Project, a nonprofit pioneering psychedelic therapies for military veterans suffering from traumas including PTSD. Rinehart knew this was where his heart was. This was his purpose: to help others like himself overcome the demons he knew too well. He received his certification at Being True to You and began working for the nonprofit as a Psychedelic Integration Coach guiding and consulting with veterans who are curious about utilizing psychedelic substances as a cure for their PTSD.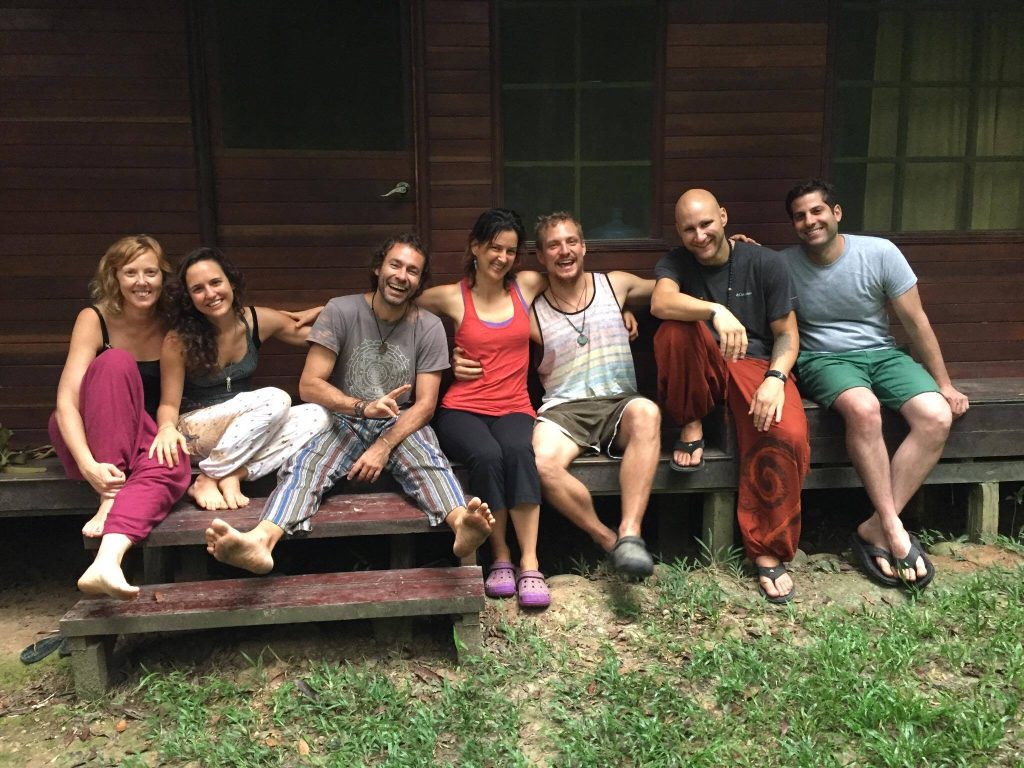 Throughout his time at Heroics Hearts Project, Rinehart has helped over 75 veterans and 20 civilian clients through his private practice which uses psychedelic substances as a tool of overcoming mental illness.
"I think a lot of people think of psychedelics as a magic pill which they're not. They're a tool. It's the work that you do before and after that really makes the difference," Rinehart told the Lynnwood Times.
In a study conducted earlier this year, psychedelic drugs including MDMA (popularly known as "Molly" or "ecstasy") was found to reduce symptoms of people suffering from PTSD when paired with talk therapy. Of the 90 people who took part in the study, those who were given MDMA experienced significant reductions to their symptoms compared to those given placebo samples. Two months after the experiment, 67 percent of subjects given MDMA no longer qualified for a diagnoseis of PTSD with no severe or adverse side effects.
Earlier this month, Seattle became the largest U.S. city to allow the cultivation and consumption of mushrooms and other psychedelic substances in non-commercial instances. The new resolution aims to protect those who share and cultivate psychedelics for "religious, spiritual, healing or personal growth practices," Rolling Stone magazine reported.
"If you're curious, do your due diligence. Whatever you feel most comfortable with is the best way to go. Make sure you set your intention – ask yourself what you want your life to look like after you take the substance. Ask yourself what you are looking for," Rinehart said.
Rinehart recently shared his experience and his practices on an episode of the Portier Psychedelic Podcast. You can learn more information about his psychedelic coaching by visiting his website at https://www.jaredrinehart.com/