5K Holiday Dash in Edmonds for a GREAT cause
The annual 5K event will launch in-person, as is tradition, at 9 a.m. on Nov. 27 at Edmonds Boys and Girls Club at 310 6th Ave. N in Edmonds, WA, the Saturday after Thanksgiving. As always, any runners/walkers/strollers also have the opportunity to run, walk or stroll on their own as well.
We encourage participants to dress up in your "ugly" Christmas sweaters, bring your pups, family and friends and share photos of your fun run along with the completed time to be celebrated Use #2021HolidayDash.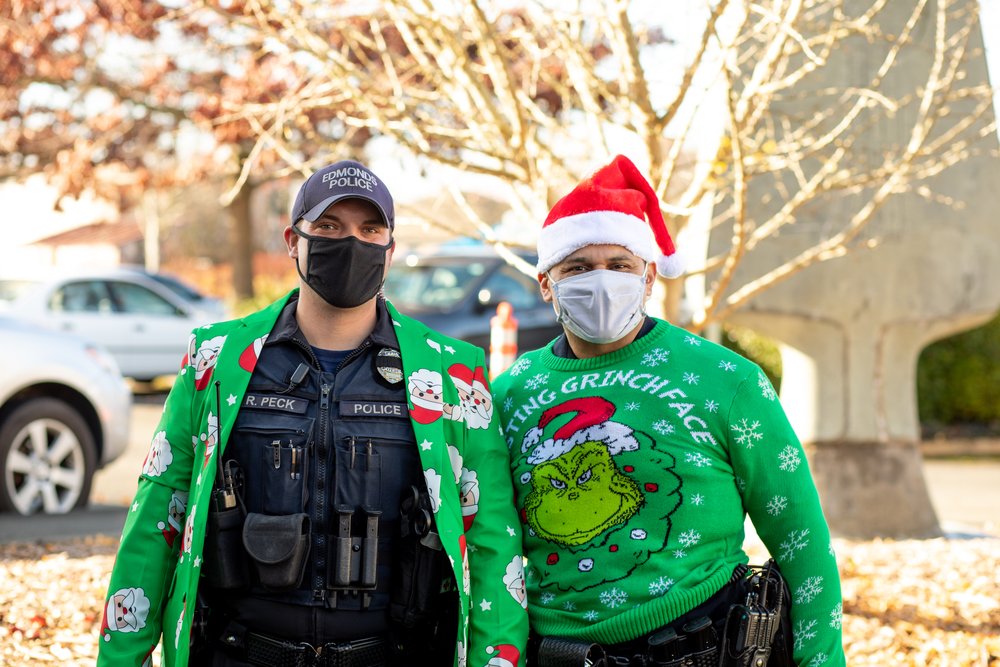 This year's participants can register online or in person the morning prior to the 9 a.m. start. The first 100 to register will receive a commemorative, collectable medallion and "running bib" for each participant. 
To register for the 2021 5K Holiday Dash and/or for more information about the event and/or both organizations go to one of their websites: www.edmondspolicefoundation.org and www.support7.org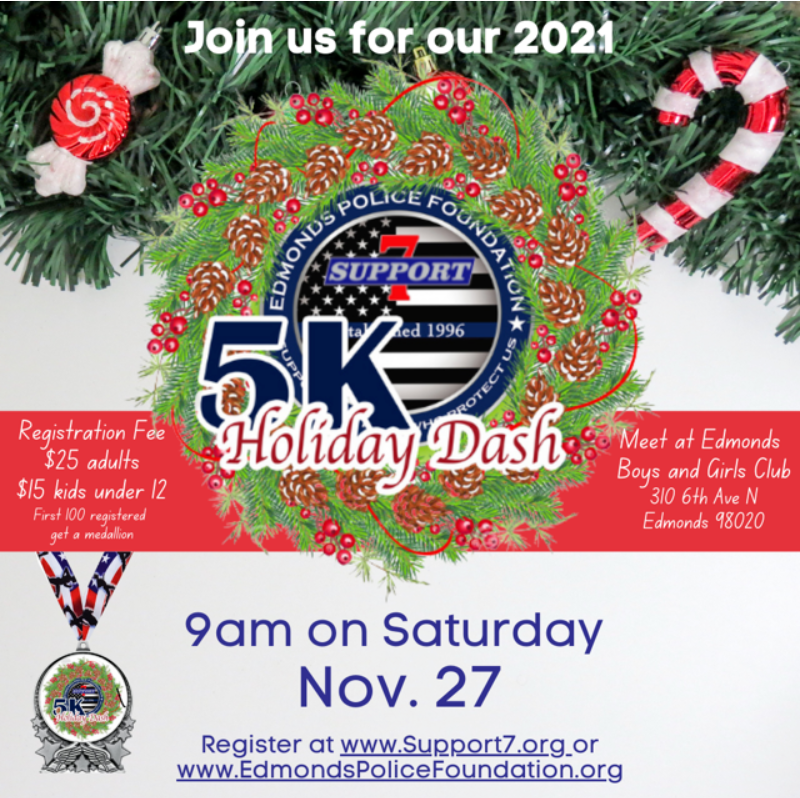 ---
The Edmonds Police Foundation was created in 1996 as a community-based organization to assist the Edmonds Police Department through education, fundraising, and citizen involvement. Their goal is to support those who protect us and make Edmonds a better and safer place to live with programs designed to enhance public safety using community partnerships and citizen outreach.
The Edmonds Police Foundation seeks to create a culture of opportunities for community members to enhance their awareness of public safety and crime prevention issues. This is done with outreach programs, public events and community partnerships.
Support 7 is made up of trained, compassionate volunteers who each year gently serve hundreds of local families in their darkest moments. This team responds alongside our local police and fire first responders to local high-profile events such as fires, search and rescue operations, growing events of suicide and crime scene scenarios. They devote hundreds of hours to assist our local police and fire agencies to care more effectively for a victim's physical, emotional, and spiritual needs at times of significant sudden events of trauma.
Support 7 is a 501(c)(3) non-profit organization and receives no tax-payer funds, but operates solely by the financial gifts of generous individuals, businesses and private organizations. The Support 7 team is most grateful for all those who provide continued support to this essential non-profit organization.