North Snohomish County opens first inpatient drug and alcohol recovery center
ARLINGTON, Wash., December 11, 2021 – Holman Recovery Center, North Snohomish County's first inpatient drug and alcohol treatment center, is set to open next month, January 2022, signifying a fresh start to the year and a new avenue for substance abuse treatment throughout the county.
Located at 16415 Smokey Point Boulevard in Arlington, the new clinic will house 36 residents (18 men, and 18 women) providing a 28-day treatment, offering services designed to comprehensively address clients' needs, and establishing a solid foundation for their recovery.
Although Holman will not provide detox, those seeking treatment can expect evidence-based services, same-day admission, delicious dietician-approved meals, and plenty of activities including a fitness center, yoga, recreational art classes, and horticulture. No electronic devices are permitted at Holman in order to focus on recovery.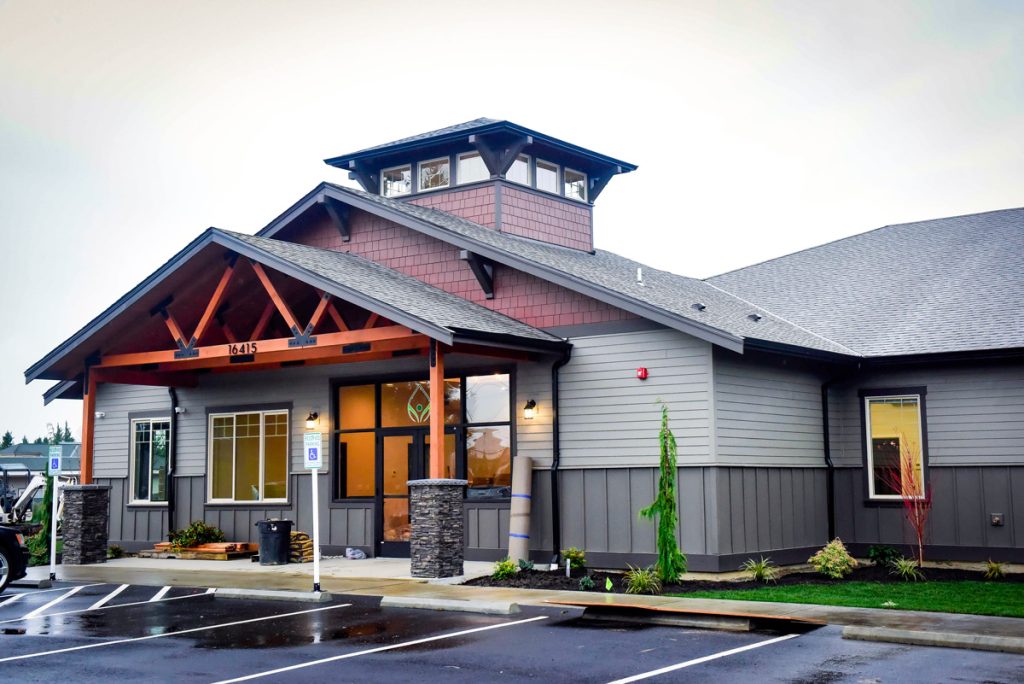 Construction began on the residential treatment facility in November 2020 and was originally planned to open in November 2021, but after some construction setbacks, it is now scheduled to open next month. The facility's 18-20 employees have already been hired and will begin their training Monday, December 6 for about a month until the center opens.
As of December 3, Edmund Smith, Executive Director for Holman Recovery Center, informed the Lynnwood Times that the facility is in its final stages of construction and just awaiting final permits and licenses.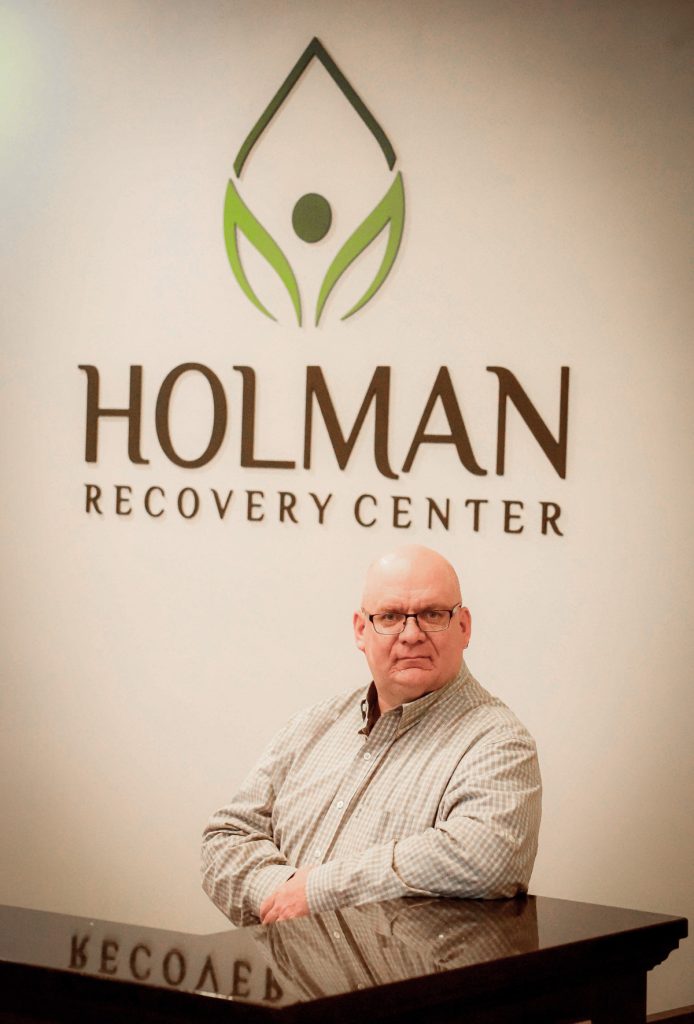 Smith had the idea to open Holman in 2017 while working as a coordinator for a court drug program. One of the frustrations he had as coordinator was trying to direct his clients toward residential inpatient treatment centers, all of which were located out of area. Often his clients would have to wait weeks, if not months, to gain access to residential treatment, the process of getting them there was difficult, and coordinating after-care treatment was challenging.
"I thought, you know, Snohomish County needs a residential inpatient treatment center. We need to have a residential, traditional, level 3.5, 28-day type of treatment program here, and if we had something like that, I think it would be a huge service to those struggling with substance abuse disorders and help them set up a better life in recovery," Smith told the Lynnwood Times.
In September 2018, the Washington Secretary of State issued Holman Recovery Center articles of incorporation officially establishing it as a Nonprofit Corporation. In May 2019, Holman Recovery Center received official 501 (c)(3) designation, becoming a federally recognized nonprofit organization.
Holman Recovery Center is governed by a Board of Directors made up of community professionals committed to a collective mission of helping those struggling with substance abuse disorders to establish a new life in recovery. The center was made possible through its partnership with Grandview Homes Inc., which designed and constructed the facility, ensuring it met all of the Washington State Residential Treatment Facility requirements.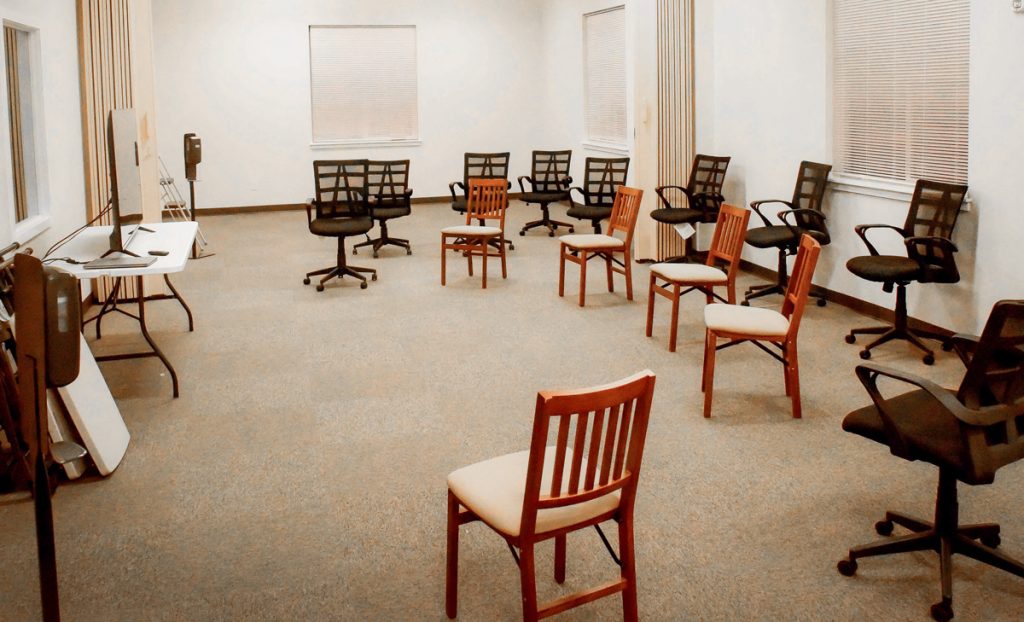 The leadership and generosity of Scott Wammack, Owner of Grandview Inc., played a crucial role in the center's development. Once the Holman Recovery Center was awarded its nonprofit status, Edmund Smith met with Wammack to discuss the costs associated with construction and the purchase of the land. Wammack offered to fund the upfront cost of the project in its entirety. 
In addition to Grandview Homes's contributions, the facility was awarded a grant of $749,000 last fall, from the Washington State Behavioral Health Facilities program that allowed Grandview to be reimbursed for the cost of the land. Many executives including Barbara Tolbert, Mayor of Arlington, Jon Nehring, Mayor of Marysville, Nate Nehring, Snohomish County Council, and Senator Keith Wagoner have all lent their endorsement.
As well as Executive Director Smith, the Board of Directors at Holman also include:
Maynard Kielty, CDP (Ret.) – Board Vice President (SUD Treatment Counselor, Arlington)
Heather Ekins, BS, SUDP – Treasurer (Law Enforcement Embedded Social Worker, Everett)
Frederic J. Moll – Secretary (Attorney at Law, Everett)
Laura Whitaker, BA – Board Member (Drug Court Coordinator, Everett)
Cathy Assata, BS, SUDP – Board Member (SUD Department Director, Everett)
Gina Wassemiller – Board Member (OPD Social Worker, Everett)
Gabriel Rothstien – Board Member (Attorney at Law, Everett)
"There is no way I would be here today if it weren't for that incredible group of people," Smith said. "The project is huge and there was no way one person could do it."
Holman Recovery Center has also partnered with the Community Health Center of Snohomish County (CHC) and Stillaguamish Tribe Island County Counseling Services (ICCS) for treatment services including methadone treatments for those suffering from opioid addiction.
Center named after Susan Holman
Edmund Smith named the Holman Recovery Center in honor of his aunt Susan Holman, who passed away in 2017. Susan Holman, a lifelong Pacific Northwest resident, was born into a family who suffered from alcoholism, an experience she would later use in her career as a substance abuse counselor in Island County.
Susan was a devout Catholic and spent her free time volunteering at a local church. She also taught swim lessons for people with developmental disabilities, visited seniors at local nursing homes, and delivered meals to those in need around the Oak Harbor area.
Not only did Susan consistently demonstrate care and compassion but she went above and beyond to help those struggling with addiction in a kind, non-judgmental manner, which Smith believes was a crucial part of her success in working with addicts.
Susan's career and her approach to life ultimately helped pave the core values of the Holman Recovery Center's mission statement: "Our dedication to helping individuals heal from addiction and begin their path of recovery in a residential treatment setting is inspired by Susan's life and her never-ending desire to relieve the suffering of others."
When Edmund Smith, a recovering addict himself, hit rock bottom after losing his fiancé, his house, and his job to his addiction, the last person he spoke to before seeking the treatment that would lead to his 20-years of sobriety was his aunt Sue. He called her from a drug house on Thanksgiving and told her he needed help. Susan replied, "Tomorrow is a new day, and you'll always have another chance." Those loving words forever resonated with Smith, leading him to sobriety, counseling, working with the courts, and eventually opening the Holman Recovery Center.
"We all have that same belief for all of our clients, just like what my Aunt Sue said to me that Thanksgiving, that tomorrow's a new day. As long as you're breathing, as long as you get up and step forward, you have a chance at a new life. You just have to want it," Smith told the Lynnwood Times.
Contact Information
For more information about Holman Recovery Center and services offered, email holmanrecoverycenter@yahoo.com or visit https://www.holmanrecoverycenter.org/.