Mukilteo City Council confirms Kara Johnson as City Clerk
Mukilteo, Wash., December 20, 2021 – At today's Special Meeting, the city council voted 3-1 to confirm Kara Johnson as the city's new City Clerk/Records Management Specialist. Councilman Khan was the dissenting vote as he wanted a full council in attendance to vote on filling the vacancy.
The salary range for the position is between $68,407 – $83,149 annually. Council members Riaz Khan, Elisabeth Crawford, Joe Marine, and Bob Champion were in attendance.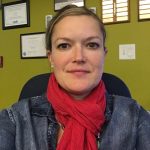 Johnson served as the Deputy City Clerk for the City of Palmer Alaska for two years. During her time at the City of Palmer her roles and responsibilities have included: working with the City Clerk to confirm all Council packets, attending and recording minutes for all City Council meetings, serving as chief custodian of all official municipal documents, managing City elections, and overseeing the recruitment and appointments for Boards and Commissions.
According to City Administrator Steve Powers, a total of 60 applicants were vying to fill the vacancy. Lindsay Arrington, outgoing mayor Jennifer Gregerson's Executive Assistant, has been the Acting City Clerk. Only twelve of the 60 applicants met the minimum qualification for the position. Of the those, only four were interviewed by a panel which consisted of Powers and three others.
The panel recommended two of the four candidates to the mayor of which Ms. Johnson was selected. Johnson is expected to start her new position as the City Clerk for Mukilteo in January of 2022.
The council thanked Arrington for her hard work in fulfilling the duties of Acting City Clerk.