Biden affirms COVID-19 is a state issue
WASHINGTON D.C., December 27, 2021 – Today in the virtual meeting with members of the National Governors Association, President Joe Biden laid out his steps the federal government is taking to combat the Omicron surge. However, he put the onus on governors to take ownership of their authorities to develop "state level" solutions to ending the pandemic.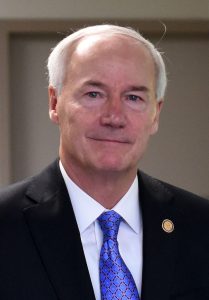 Governor Asa Hutchinson (R-Arkansas) stressed the need for federal solutions to "alleviate the challenge" of providing rapid tests to the public, then thanked Biden for allowing the federal government to purchase then distribute 500 million rapid test kits by mail free of charge. A rapid COVID-19 test, detects proteins from the virus that causes COVID-19. This antigen test is most accurate with those experiencing COVID-19 symptoms.
The second type of test is a PCR COVID-19 test, also called a polymerase chain reaction test. This looks for genetic material of the virus and is considered the most accurate of tests. However, in July of this year, the CDC announced it will be changing the test assay after December 31, 2021.
According to the July 2021 press release, the "CDC encourages laboratories to consider adoption of a multiplexed method that can facilitate detection and differentiation of SARS-CoV-2 and influenza viruses."
Hutchinson ended the conversation praising Biden's response to the Omicron variant.
"I want to say, personally, I've enjoyed working with you when I was in Congress as head of the DEA," said Gov. Hutchinson. "And I appreciate your leadership. And thank you so much for giving us the time today to hear from us."
Biden's response to Hutchinson drew criticism from conservatives across the country, "Look, there is no federal solution," Biden said. "This gets solved at a state level."
Critics cite Biden's criticism of then-President Donald J. Trump's response to the COVID-19 pandemic where he tweeted, "We're eight months into this pandemic, and Donald Trump still doesn't have a plan to get this virus under control."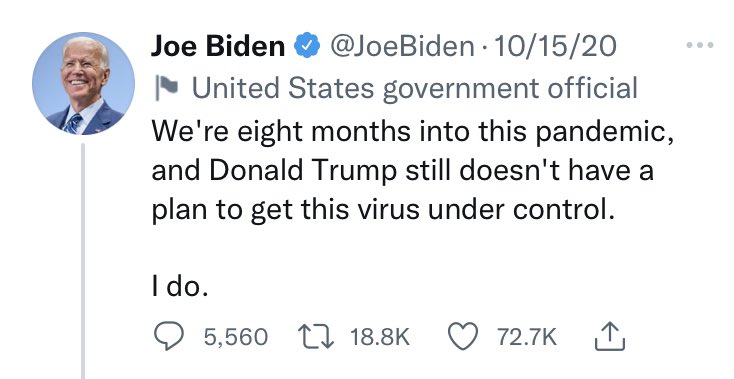 In an ABC News interview last Wednesday, Biden admitted he should have thought more quickly of a plan to mass distribute 500 million at-home rapid tests, which was announced Dec. 21 but won't begin to happen until January. Apparently, experts pitched a 10-page plan to White House officials on October 22 calling for more than 700 million rapid test kits per month to prevent a "holiday COVID surge" but was rejected.
Biden told the governors that everyone must stay focus and continue to work together to overcome the Omicron surge.
"And this is not like March of 2020, the beginning of the pandemic. We're prepared and we know what it takes to save lives, protect people, and keep schools and businesses open.
"My message to the governors is simple: If you need something, say something — and we — we're going to have your back in any way we can."
President Biden outlined eight steps the federal government is taking to combat the Omicron surge during his remarks today. These were:
Increased vaccination sites
20,000 free COVID testing locations
500 million free home tests by mail
FEMA pop up testing sites
Starting in two weeks, private insurance to reimburse costs for at-home tests
Pre-positioned PPE stockpiles for hospitals
1,000 military doctors and nurses to assist hospital staff
FEMA to deploy hundreds of ambulances and EMS crews to transport patients
After the meeting, Biden departed to his Rehoboth Beach-area home in Delaware for the rest of the week.
Happening Now: President Biden joins the White House COVID-19 Response Team and the National Governors Association to discuss the Administration's response to the Omicron variant and to hear from the Governors on the needs in their states. https://t.co/wrKiqxdcaj

— The White House (@WhiteHouse) December 27, 2021