Free popcorn bucket on Popcorn Day, Jan. 19
MUKILTEO, Wash., January 14, 2022 – Let's get together virtually on Facebook and celebrate with snacks! Mukilteo Memory Care will be sharing popcorn photos and videos from the community on Wednesday the 19th for all to enjoy!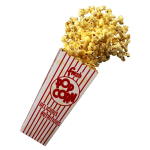 Drive by POPCORN Bucket pick up at Mukilteo Memory Care on Monday, January 17, 9 a.m. – 5 p.m. located at 4686 Pointes Dr, Mukilteo, WA 98275.
RSVP by emailing SMartin@MukilteoMemoryCare.com to reserve your popcorn treat bucket!