Mayor Marine to Deliver State of the City Address Feb 24th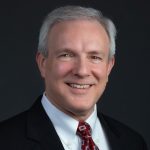 MUKILTEO, Wash., February 18, 2022 – Mukilteo Mayor Joe Marine will deliver his 2022 State of the City Address on Thursday, February 24, 2022 at 11:30am in the Rosehill Community Center. This is the Mayor's ninth State of the City Address for Mukilteo. Mayor Marine plans to outline his vision for 2022 and beyond.
Hosted by the Mukilteo Chamber of Commerce, residents can attend this event by registering at www.mukilteochamber.org. This will not be livestreamed, but it will be recorded and added to the City website. That link will be shared on the City's Facebook page, and sent out as a news update to those subscribed to City updates.
If you would like to pre-submit a question to be answered by Mayor Marine at the event, please email execadmin@mukilteowa.gov.
Content Source: City of Mukilteo Press Release