Kendee Yamaguchi: From Snohomish County Executive Director to Seattle Deputy Mayor
SEATTLE, Wash., March 23, 2022 – A few months have passed since Kendee Yamaguchi began her role as Seattle Deputy Mayor back in January 2022, coming from over six years serving as Executive Director of Snohomish County.
The Lynnwood Times reached out to Deputy Mayor Yamaguchi to discuss how the transition is going and some of her top priorities within her new role. 
On the transition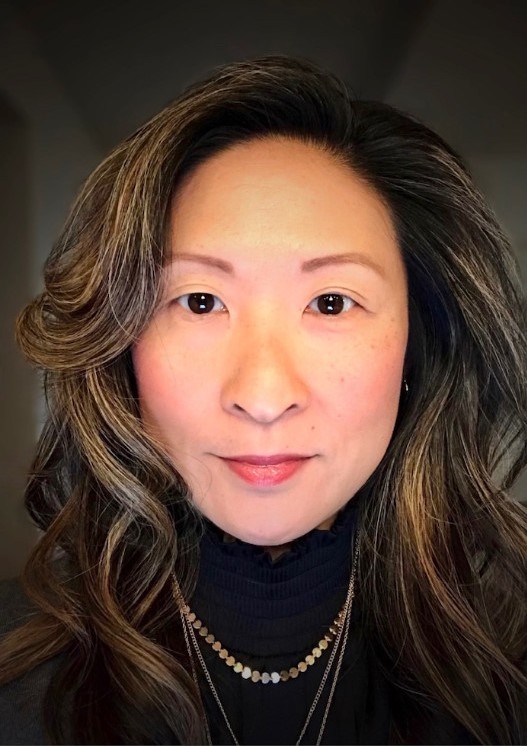 There are always challenges during a transition to a new office, Yamaguchi said, but what she has found most exciting about her new role is Seattle Mayor Harrell's enthusiasm to "hit the ground running." 
Yamaguchi believes her first few months as deputy mayor have been an opportunity to set a new tone for Seattle, showcasing engagement with the community, a focus on the issues facing the city, and a proven commitment to act.  
Working alongside Mayor Harrell, the two share the vision of One Seattle, where they strive to serve the people and communities of the city well and focus on getting back to the residents, meeting their immediate needs, and showing the kind of action that leads to tangible, sustainable results in people's lives. 
"In my role, that means ensuring our government is a conduit for community organizations and small businesses to thrive – helping get support when they need it, attracting and putting on world-class events, and uniting our city together to show what we can accomplish when we share our common values and goals," Yamaguchi said. 
In her early months, both the most challenging and the most rewarding thing for Yamaguchi has been working on real, substantive outreach to the city's communities and stakeholders – nonprofit organizations, civic institutions, and small and local businesses.
"People in Seattle know we're facing some tough challenges, but more importantly they want our city government to succeed. Better yet, I hear time and again that they want to be part of the solution. As we move forward, I believe it will be more than rewarding to help solve problems and bring people and organizations together toward a thriving Seattle," Deputy Mayor Yamaguchi told the Lynnwood Times.  
Yamaguchi on Economic Development
A continued focus of Yamaguchi's, even as Executive Director for Snohomish County, where she established the Office of Economic Recovery Resiliency Task Force, has been supporting locally owned/minority-owned businesses. 
At Mayor Harrell's direction, economic recovery is going to be a top priority for the Office of Economic Development. 
"We are thrilled to have strong new leadership in interim Director Markham McIntyre in the Office of Economic Development. That office will play a key role in getting recovery dollars out into the community for small businesses most impacted," Yamaguchi said. 
Deputy Mayor Yamaguchi and Mayor Harrell both believe that they can supercharge the city's OED office to drive a new level of economic development and investment in their community by making it a hub for small businesses in need of support, a leader on workforce development, and a leader in supporting women and minority-owned businesses.
The Mayor's Office believes this recovery and their work at the city can be major equity drivers, helping improve city contracting, further removing barriers for BIPOC businesses, and demonstrating real and measurable success in helping underrepresented communities succeed in the region's economy.
"Similar to my work citywide with community members and stakeholders, the city must be extremely accessible to small businesses, providing support as an economic development engine that is both forward-looking as a partner toward long-term progress and an immediate problem solver when issues arise. That level of dedicated support – and trust – for our small businesses will make a big difference in their recovery and our City's economy in the long run," Yamaguchi said. 
How Yamaguchi got involved in public service
Yamaguchi's interest in public service stems from her family's experience being placed in a Japanese internment camp during World War II. Early on in school, she felt that history may have looked different if it included the representation of policy decision-makers at the table raising issues and concerns during critical moments. 
The impact policy decisions had on her community and the generations that followed fueled her passion to work in this area.
"I learned firsthand the importance of representation and how the absence of it impacts society. In memory of my grandparents and family, I have worked for over two decades in all levels of government to contribute my skills to building a better community, nation, and world," Yamaguchi said. 
Additionally, as the first person and woman in her family to go to college, Yamaguchi has had many firsts in her personal and professional life. She was fortunate to become one of the youngest AAPI women to work at the White House, be appointed as a state agency cabinet member, and serve on several executive management teams in government. Breaking through glass ceilings for others and paving paths for future generations, she said, helps give her the strength to face challenges. 
"There are many challenges that come with breaking new ground, to name a few – gender bias, discrimination, age bias… When I first started out in my career being one of the firsts, I had to fail and learn as there was no manual or role model to look up to in some situations. These experiences later in my life have been critical to my success as they ultimately prepared me to navigate situations," Yamaguchi said. "Without being forced to exercise this muscle, I would not have the foundation, resiliency, and confidence to take on almost anything." 
What's Next?
Yamaguchi encourages neighbors around the region to visit Seattle to see the change that she and Mayor Harrell are driving. 
"There are many exciting events happening this spring and summer in Seattle. Being together is going to be so important for driving our pandemic recovery and for uniting our Seattle toward positive change. Many arts, music, and cultural organizations, which were the first to face pandemic impacts and the last to reopen, have new shows, programs, and opportunities worth exploring," Yamaguchi said. In the spirit of his One Seattle vision, Mayor Harrell is also looking to drive civic engagement through days of service and shared arts events, which Deputy Mayor Yamaguchi looks forward to sharing more details about in the future.