Mark Harmsworth files to run for election to State House
MILL CREEK, Wash., April 1, 2022 – Former State Representative Mark Harmsworth announced today he will run for election for the 44th District House of Representatives Position 1. The district covers a large area of East County including the cities of Cathcart, Mill Creek, and Snohomish.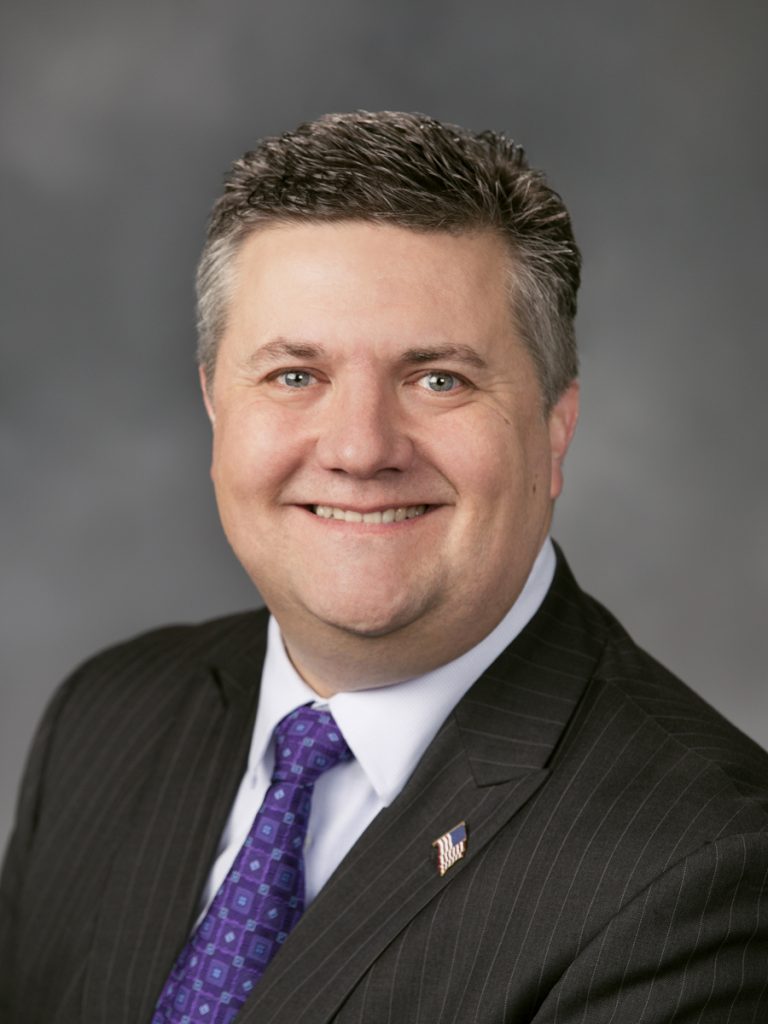 "Washington is a great state to live in, but unfortunately our state is going in the wrong direction." said Harmsworth. "Despite record revenues over the last few years, politicians have created an atmosphere of distrust with the public. Our neighborhoods are less safe, everything costs more, and our transportation system is breaking down."
Harmsworth said he is stepping back into public service because of rampant property crime, out of control inflation, and government officials that have overstepped the authority the voters granted them. All are symptoms of a legislature that is not listening to the will of the people.
"It's time the elected officials work together for the people and not the other way around," said Harmsworth.
Harmsworth said people don't want Seattle-style politics in the 44th District.
"I hear from everyone I talk with that they don't want the crime and drugs from Seattle in our neighborhoods," said Harmsworth. "The state needs to work with law enforcement, not against them, to pass laws that enable officers to keep us safe."
Harmsworth said more needs to be done to invest in neighborhoods to enable business to create good-paying jobs close to home.
"I will work across the aisle, as I did before, to come up with new and fresh ideas to help Snohomish County be the safest place to live and raise a family," said Harmsworth.
Previously serving as the ranking member on the House Transportation Committee, Harmsworth worked to improve transportation infrastructure, fight overpriced tolls, reduce costs and add more lane capacity.
"Mismanagement of our transportation budgets has created one of the highest gas tax rates in the nation," Harmsworth said. "Olympia's addiction to just increasing the gas tax every time they want more money has to stop. The latest $18 billion dollar transportation budget does nothing to reduce congestion."
Harmsworth noted that in 2018 in the South Snohomish area car owners saw a dramatic increase in their car tab fees imposed by Sound Transit.
"As I did before, I will fight to reduce car tab fees and hold Sound Transit accountable for their out-of-control spending," said Harmsworth.
"I'm asking the people of the 44th District to send me back to Olympia to keep fighting for them," Harmsworth said. "There is so much unrealized potential here in Washington state, and we'll squander it if we don't get things back on track."
Follow Mark Harmsworth on Facebook: https://www.facebook.com/markharmsworthforstate
About Mark Harmsworth
Mark and his wife Sarah have been married for over 30 years. They live in Mill Creek and have three children. He previously was elected to the Mill Creek City Council and was Mayor Pro-Tem. Mark has over 30 years of technology industry experience, including a successful career at Microsoft. He now owns a small business in Mill Creek that specializes in technology solutions.
44th Legislative District Map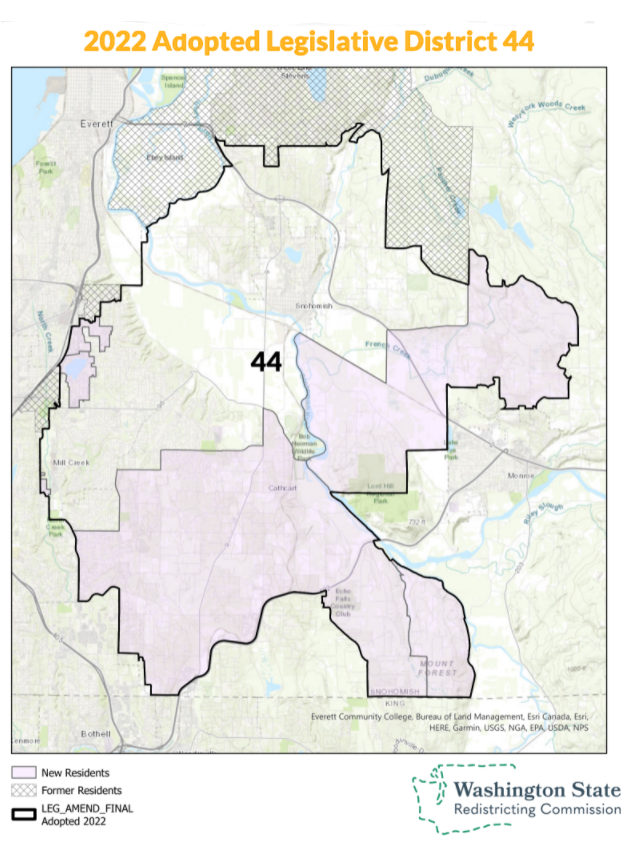 ---
Content Source: Mark Harmsworth for State Representative Press Release