Lynnwood Convention Center a buzz with Northwest Waters art exhibit
LYNNWOOD, Wash., April 29, 2022 – The Lynnwood Convention Center hosted a free "Meet the Artists" reception, Tuesday, April 26, where patrons enjoyed complimentary house-made appetizers and a no-host bar, while meeting the artists behind the "Northwest Waters" exhibit running through June 2022.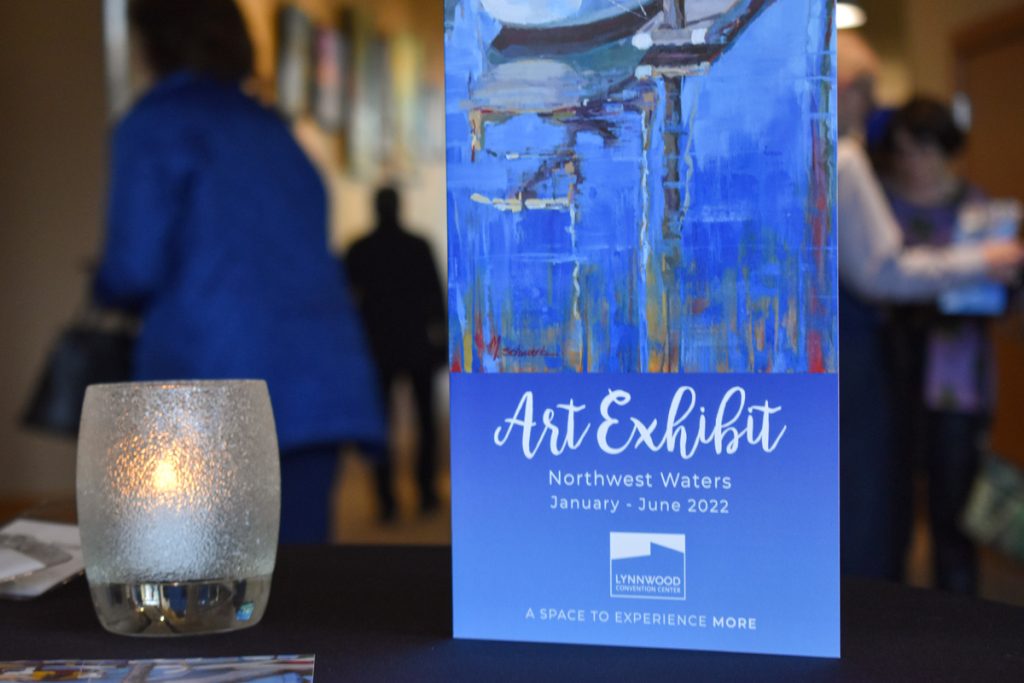 For this exhibit, the convention center was looking for works that illustrated aspects of Northwest Waterways as a subject, in a variety of styles and media. Featured works portray traditional views of Puget Sound, the Pacific coast, rivers, lakes, and wetlands; and feature nautical subjects that inhabit waterways or are abstracted or uniquely creative imagery featuring this water theme.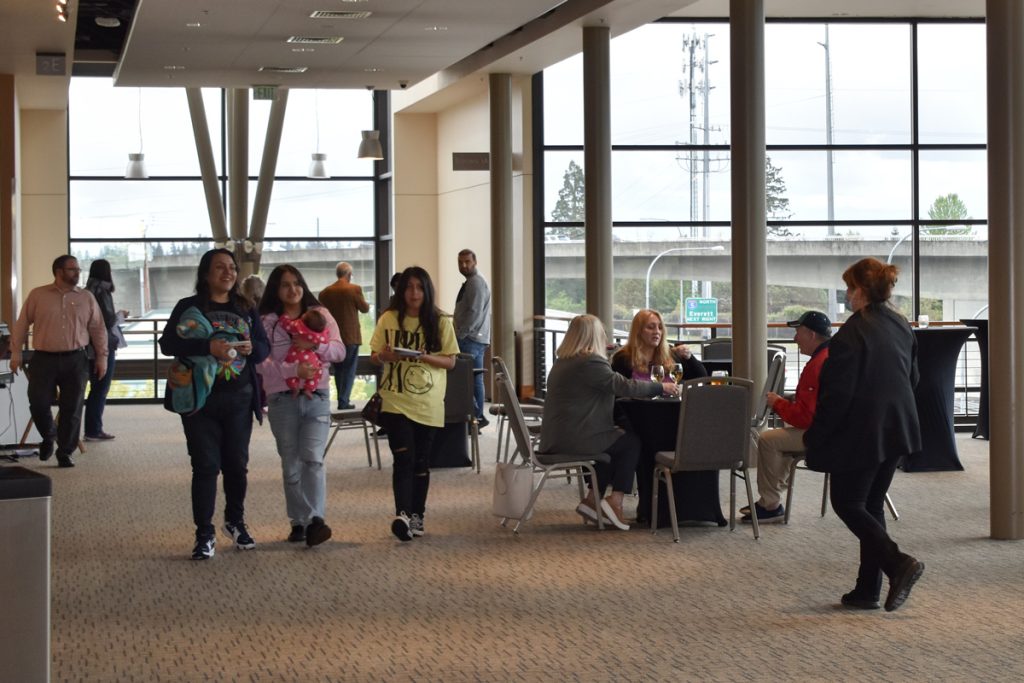 The 35 pieces of artwork, from 14 talented local Northwest artists, selected and hung throughout the Lynnwood Convention Center represent a variety of mediums, including photography, mixed media, watercolor, oil on canvas, pastels and more. Each artist's style is unique, yet the pieces' common theme of water creates a beautiful and cohesive exhibit.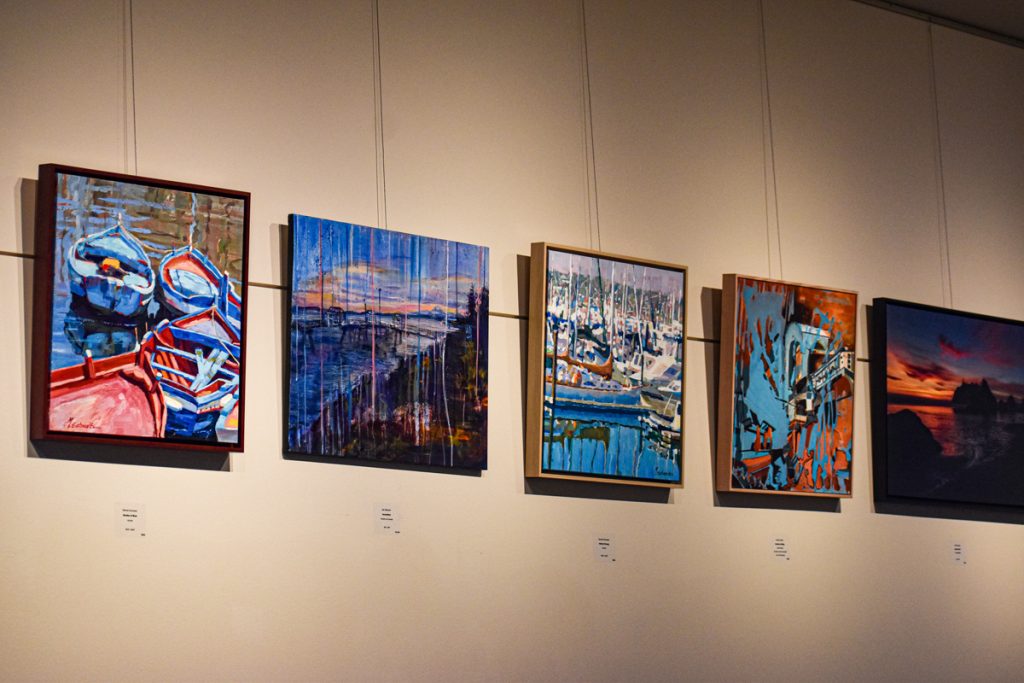 One of the featured artists, Yonnah Ben Levy, has been an artist since a young child. Together, with her husband and art partner Chail Bezalel, the two create mixed media pieces welding together visual arts with photography, music, and video.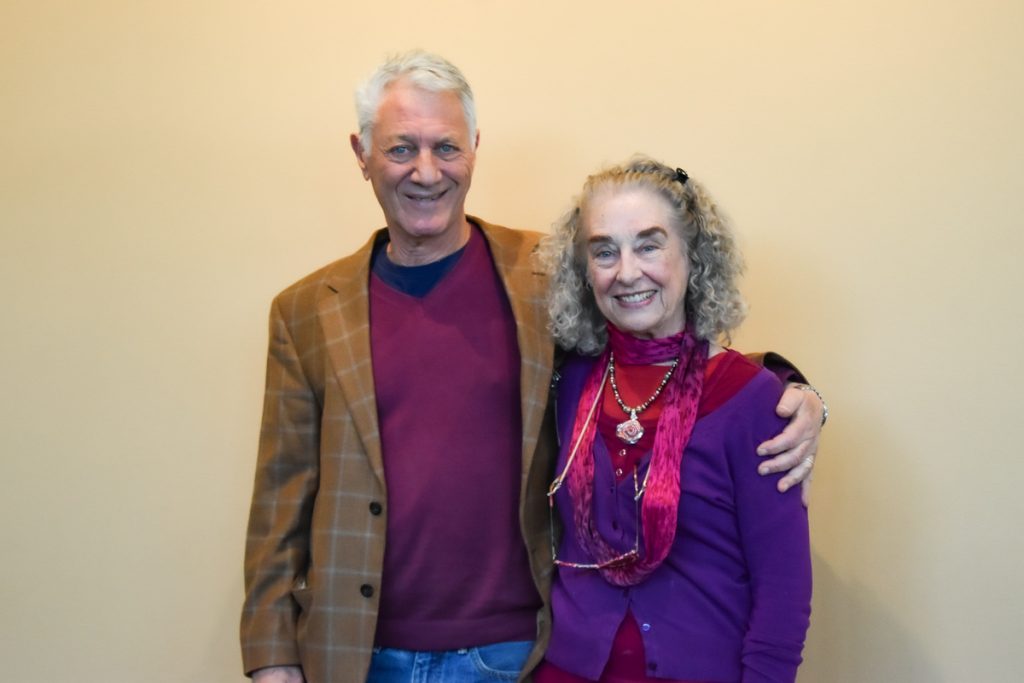 When Levy's mother was pregnant with her, during World War II, she was diagnosed with cancer and passed away nine months after Levy was born. She had no idea her mother was Jewish until the age of 16. Almost 20 years later she visited Israel and was told "if your mother was a Jew so are you." So, she stayed in Israel from 1981 to 1998, teaching art at Israeli public schools. The two continue to divide their time between the Pacific Northwest and Israel every six months.
Living in Israel is spiritually fulfilling for Yonnah, learning more about her faith and her family, but not without its hardships. The nation was constantly at war and her house is equipped with a bomb shelter; Levy even has her own gas mask. Throughout it all, she continued pursuing her love for art through a greeting card business she shared with her husband until they established themselves as successful artists.
"We started out with nothing and now we're prospering," Levy told the Lynnwood Times. "In a lot of ways, I've stayed the teacher and [my husband's] stayed the marketer. We make a great partnership."
Levy and her husband Bezalel remained in Israel throughout the COVID-19 shutdown creating more than 100 mixed-media pieces.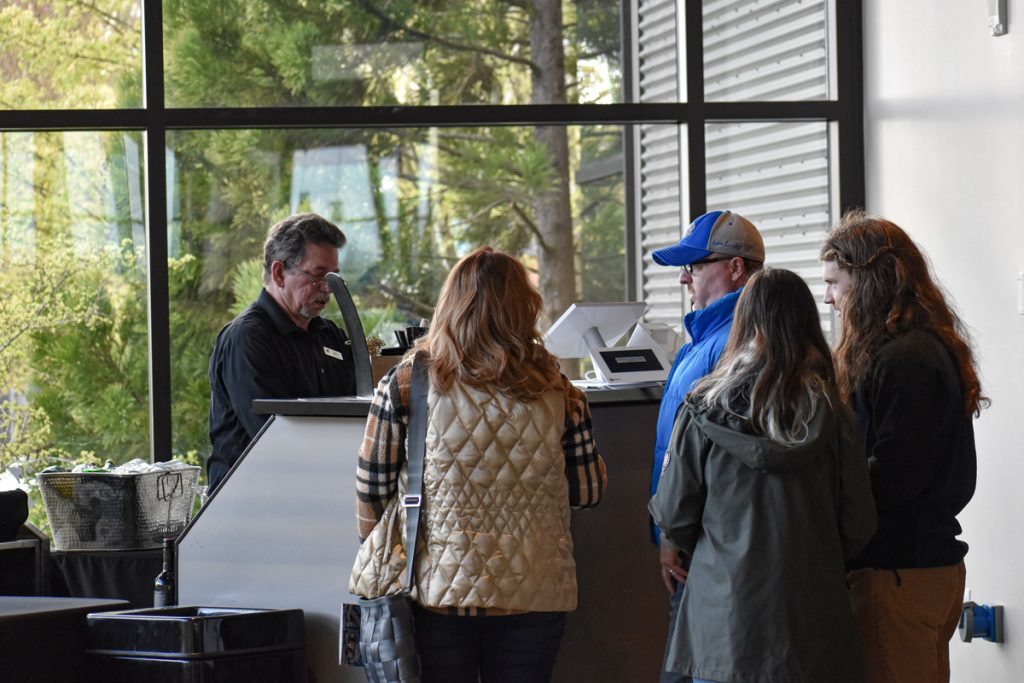 "Everything we do is some type of being inspired," Levy said. "Always do the best you can with whatever you're inspired to do."
Levy's husband Bezalel studied film at Northwestern University and often uses his background to collaboratively add video, photography, and music to Levy's paintings.
Both Levy and Bezalel both are also musicians and lovers of music. While Levy focuses her musical interests in singing and ballet dancing, Bezalel is a poet and folk guitarist playing off his experiences growing up in New York's 1960's folk revival scene but adding jazz-inspired, Bossa nova variations.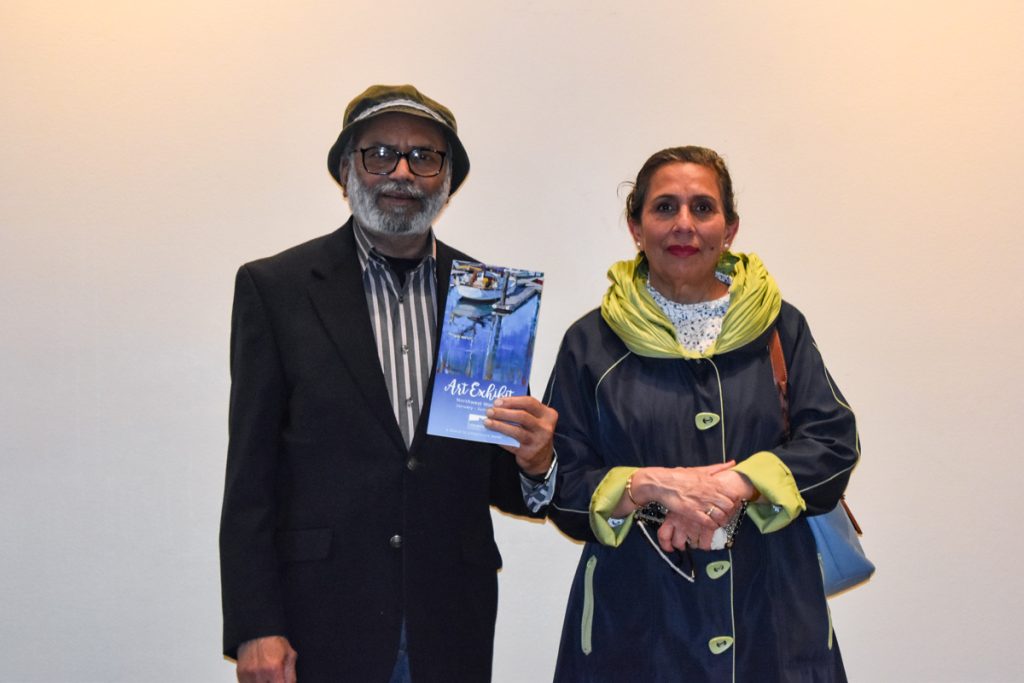 Another featured artist who will be featured at next year's exhibit, Harjinber Singh, is a worldwide traveler and photographer who was brought up in a society that valued art. He draws his inspiration from visiting various parks in the Seattle metro area and has pursued his photography after retiring from working at Microsoft.
The event is hosted twice a year featuring two different exhibits transitioned out around June. For each of those exhibits there is a Meet the Artist reception where people have an opportunity to meet the artists featured. The next exhibit, The Art of Snohomish County, will be cycled in this upcoming July.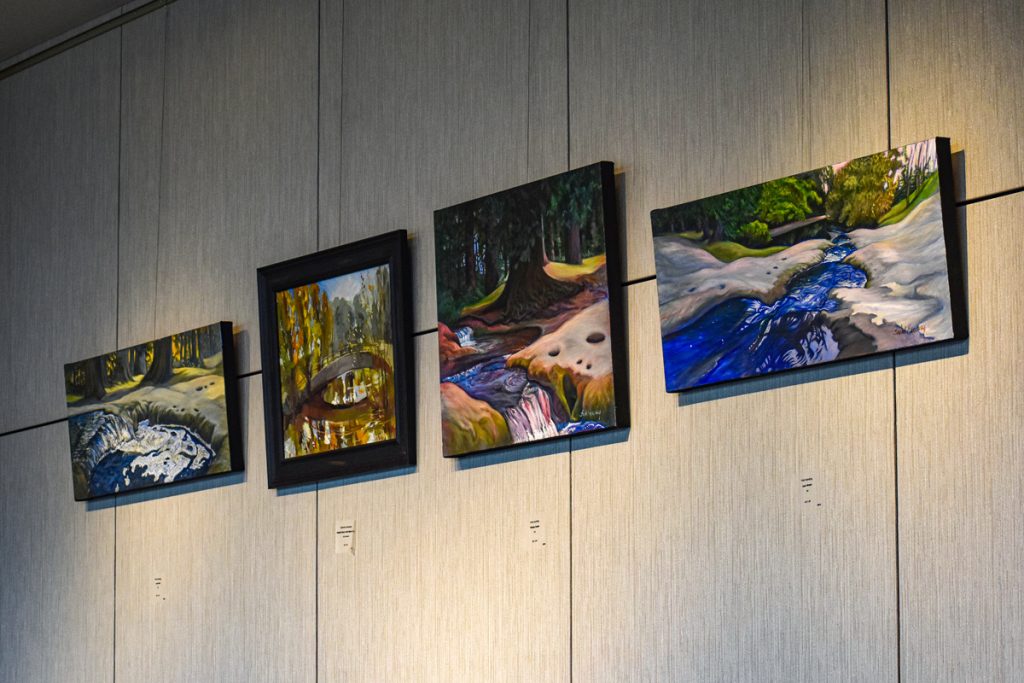 "I was impressed [by the turnout]. This year we integrated an RSVP element because we wanted to see how many people would commit to coming, it also helps us with headcount with the food," Julie Carlos told the Lynnwood Times. "It's one of the best turnouts [we've] seen."
The Lynnwood Convention Center was recently bought out by Oakview Group, who also operate Climate Pledge Arena in Seattle. In addition to some standard operational procedures that come with change of ownership, the change has also inspired many events such as the I Love Lynnwood Sign selfie contest, where participants can take a selfie with the sign every month for a chance to win a $50 gift certificate to Anthony's Restaurant.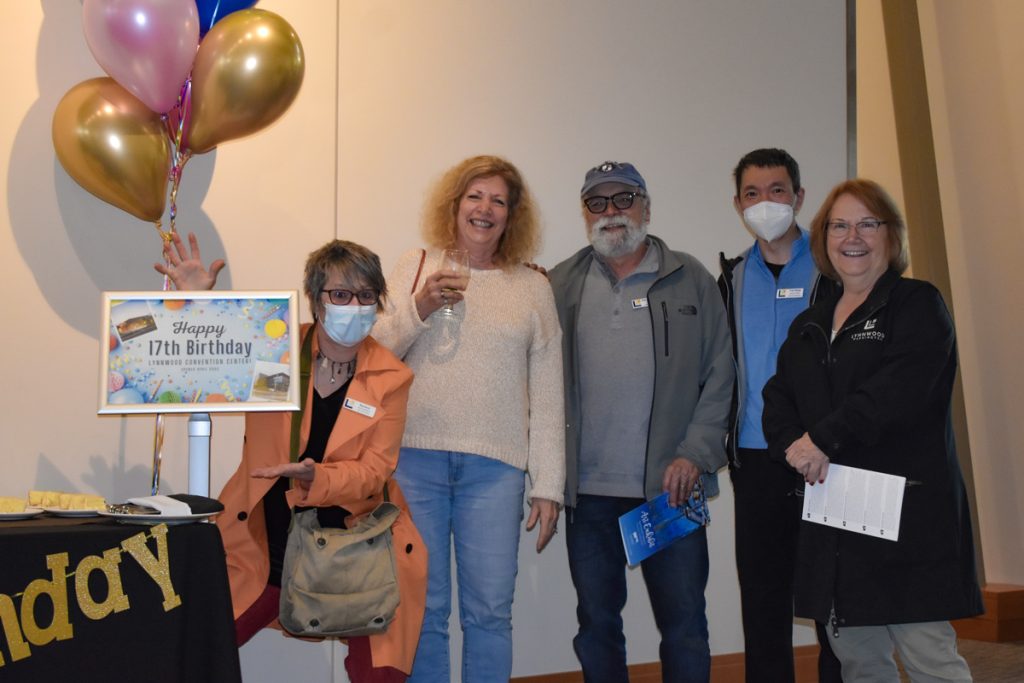 "We have no idea the way [this art] is going to effect members of our community, but it's always for the positive," Raniere, artist and member of the Art Commission, told the Lynnwood Times.
The Lynnwood Art Commission is currently preparing for the Fair on 44th and told the Lynnwood Times there are some new "art focused things" coming to the fair that will be disclosed at a later date.
Pictures from the Northwest Waters exhibit