It's Farmers Market Season in Snohomish County!
EDMONDS, Wash., May 15, 2022 – Farmers and vendors are propping up their canopies across Snohomish County once again as most weekly markets begin in May. The sun came out this Saturday as vendors from Snohomish, Skagit, and Jefferson County opened up shop in Downtown Edmonds, where 5th Ave runs between Main and Bell Streets, for the second market of 2022. 
"This is the opening of our 29th season," says Christina Martin, the Market Manager for the Edmonds Museum Summer Market. "And the Museum has put on this market for 29 years, bringing local crafters, artisans, and produce to the downtown community."
According to Martin, the Edmonds Farmers Market is technically a Summer Market. "Farmers Markets, according to the Washington State Farmers Market Association's (WSFMA) protocols, have to have a certain number of farmers and producers versus artisans and crafters and sales quotas to be a Farmers Market," she explains.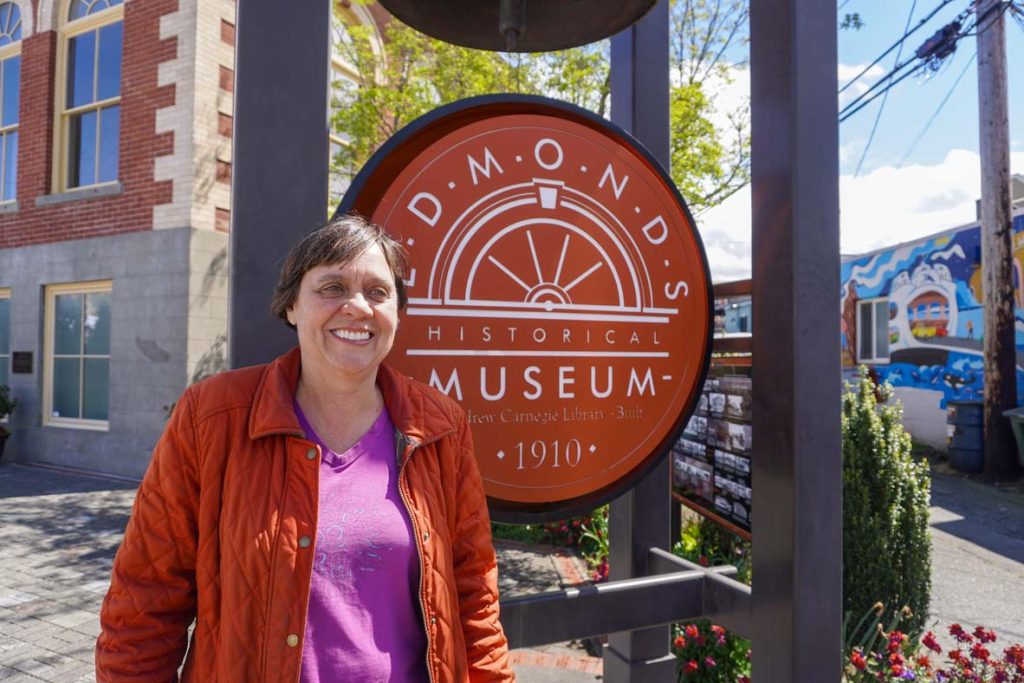 "Later on in the season, when we have more farmers here, we will be more of a Farmers Market, but right now, at this time of year, because strawberries aren't in, berries aren't in, cherries aren't in—we will grow to be more of a farmers market then."
Technicalities aside, Martin has looked forward to the weekly event every season for the last 19 years. She started as a jam maker with her 13-year-old son. After starting her business, Martin set up shop at the Issaquah Market for a number of years before eventually moving to the Edmonds Summer Market.
"And I was recruited by the former manager to become the manager of this market when he retired ten years ago," she said.
When asked if she enjoys managing the market, she said, "God, I love it! I love the variety of people, the shoppers, the community—this community's amazing, the vendor diversity. Everybody but Dean is an amazing helper," she joked.
Dean Larson is a former Chairman of the Edmons Summer Market and has been working alongside Martin for years. Despite being a 'former Chairmen,' Larson still shows up every week to be among his community.
Larson relays how the market has thrived under Martin's leadership. "We all love her tremendously," he says. "[The vendors] all respect her so much."
Martin believes that teaching people about the importance of local farming is an integral part of her job. "A lot of people don't understand how much is involved in farming and how difficult it is for our flower vendors to farm the land and bring tulips to the market at this time of year when we've had rain so often, and they're still able to bring them."
Vendors old and new
Many vendors have been coming to the Edmonds Market for 20 years, but Martin says new ones join the club annually. The longest returning vendor, Jocelyne Doyon of Ca Brille Jewelry, has been at the market since it first began 29 years ago.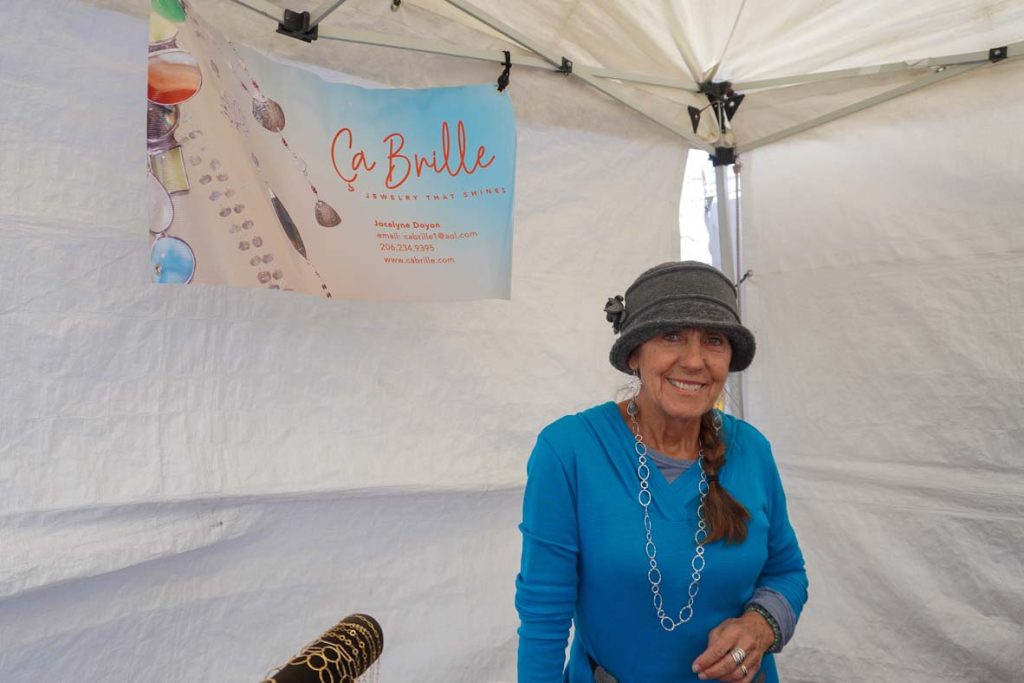 Doyon loves being outside, meeting new people, and chatting with returning vendors and customers, but she loves her craft most of all. "Creativity is really a gift," says Doyon, who has been designing unique jewelry for 40 years. "When you're not stimulated to create, you die. And when you get older, you don't want to die," she laughs.
For Kytra Moody, owner of Kytra's Keepers Hand-Tied Macrame, 2022 marks her second year as a vendor at the Summer Market, and so far, she has relished her experience. "It's really nice to get out in the community and hear feedback and be amongst people. It's a good time!" says Moody.
Find a farmers market near you!
The Edmonds Summer Market is open every Saturday from 9 am to 2 pm and runs from the first weekend in May through the first week of October.
Snohomish Farmers Market, located on Glen and Union Avenues in Historic Downtown Snohomish, is open every Thursday from 3 to 7 p.m. and runs till September.
The Lake Stevens Farmers Market begins on June 1 and will be held every Wednesday from 3 to 7 p.m. until August at North Cove Park in Downtown Lake Stevens.
The Everett Farmers Market began on Sunday, May 8, and will be held every Sunday from 11 a.m. to 3 p.m. till the end of October. The market is located in Downtown Everett at 2930 Wetmore Ave. Everett, Washington 98201.
To find a farmers market near you, click here. To become a vendor, click here.