Verdant Health celebrates grand reopening
LYNNWOOD, Wash., May 15, 2022 – Verdant Health Wellness Center celebrated their grand reopening Friday, May 13, after two years closed due to the pandemic.
To celebrate, the Center invited members of the community back to learn more about the services they provide and partake in fun activities including photo booths, food samples, costumed characters, a raffle, and giveaways. Food was prepared by registered nutritionists like Amy Roter, focusing on dishes from Ethiopia, Korea, Ukraine, and Costa Rica and even offering free cooking classes to teach the community how to cook healthy dishes for longer lives.
"One of the things we realized over the last couple of years, being shut down, was there was very little community awareness on what Verdant is and what we do," Lisa Edwards, Superintendent of Verdant Health Commission, told the Lynnwood Times. "This event was designed to invite the community in to learn about us, to sample are numerous offerings, and all of the things that we offer the community."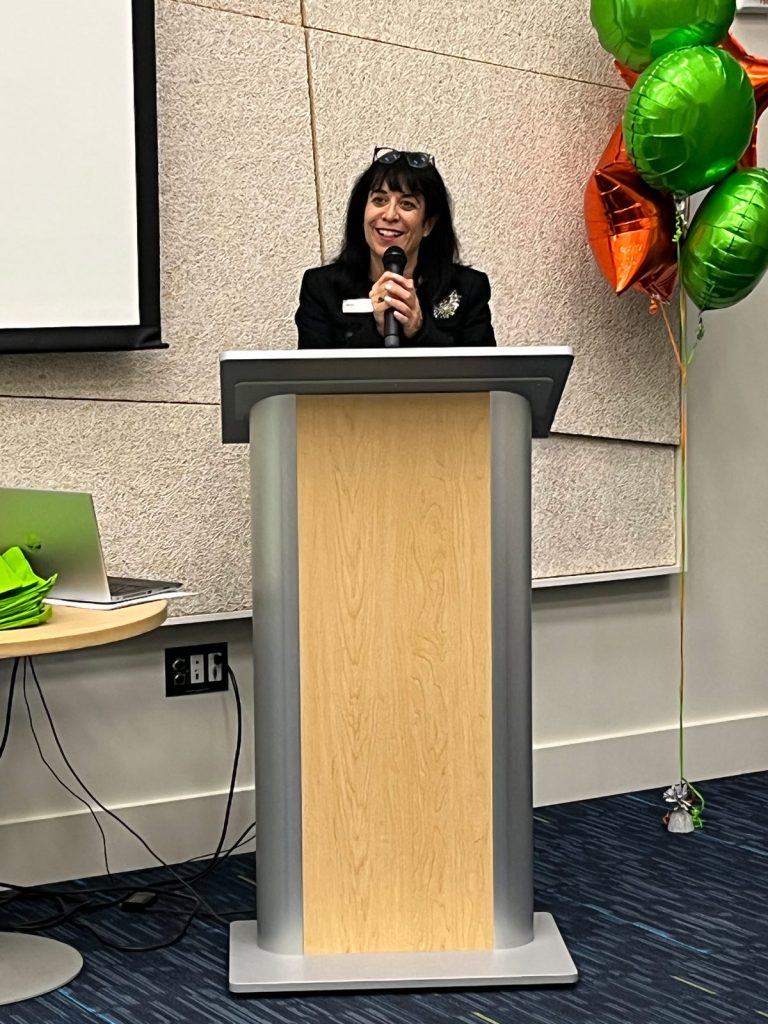 Edwards informed the Lynnwood Times that even though COVID forced the Wellness Center to shut down it still allowed them to reassess and "retool" how to continue funding their community. While the center itself was shutdown Verdant was still busy offering virtual services like an online grant portal, virtual cooking classes, and helping fund community partners virtually.
"We thought ok we can't have people here, but we can still push out to the people so that's what we did," Edwards said.
Verdant's newest grant funded partners including Communities of Color Coalition, Snohomish County Legal Services, YWCA, and Lynnwood Food Bank, set up booths to hand out freebies, information, and speak to the community about what they offer. The organizations featured at Friday's event were just a sample of the 50 organizations Verdant funds to help servicing the community.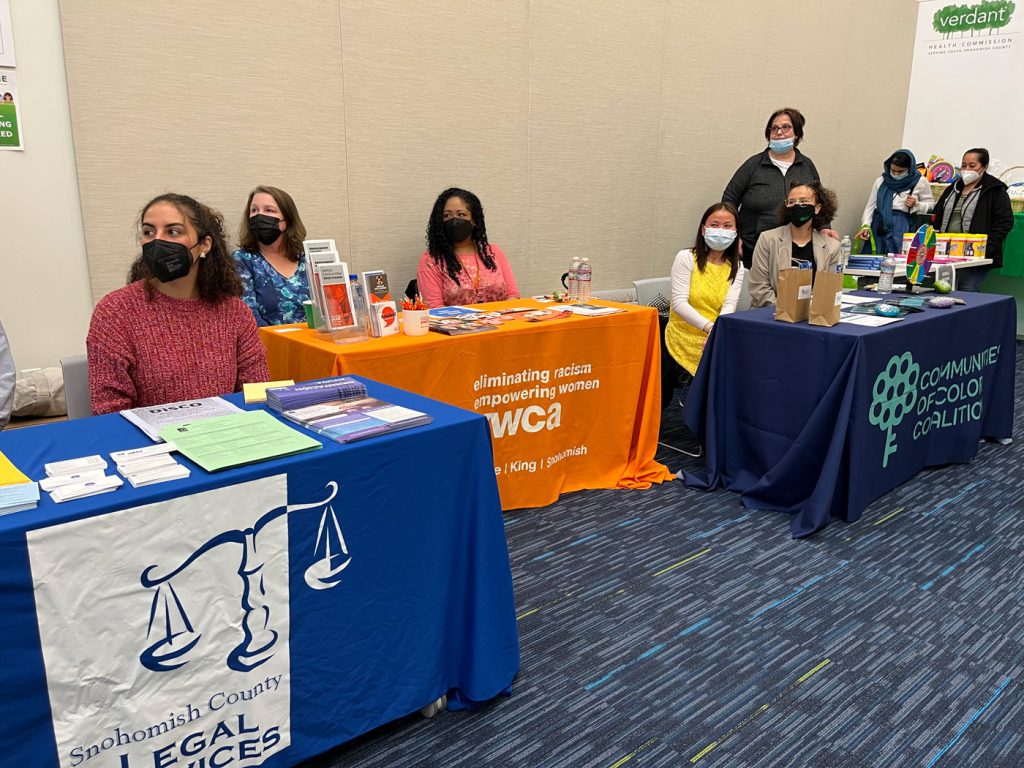 Verdant also recently partnered with Lynnwood Food Bank to help purchase a refrigerated truck to assist in their food delivery services.
The City of Lynnwood, who isn't a funded partner but an important one none-the-less, also had a booth offering a vision board where residents could either write or illustrate how they would like to envision their city for the next 20 years.
Noticeable attendees included Dr. Victor Vergara, Edmonds School District Executive Director of Equity and Student Success, and Lynnwood Councilwoman Shannon Sessions.
"I am so excited that [Verdant] is open to the public again. It's time and this is the community's space," Councilwoman Sessions told the Lynnwood Times.
The Verdant Health Wellness Center is now open to the public Monday through Friday from 9 a.m. to 5 p.m., located at 4710 196th St SW in Lynnwood, Washington.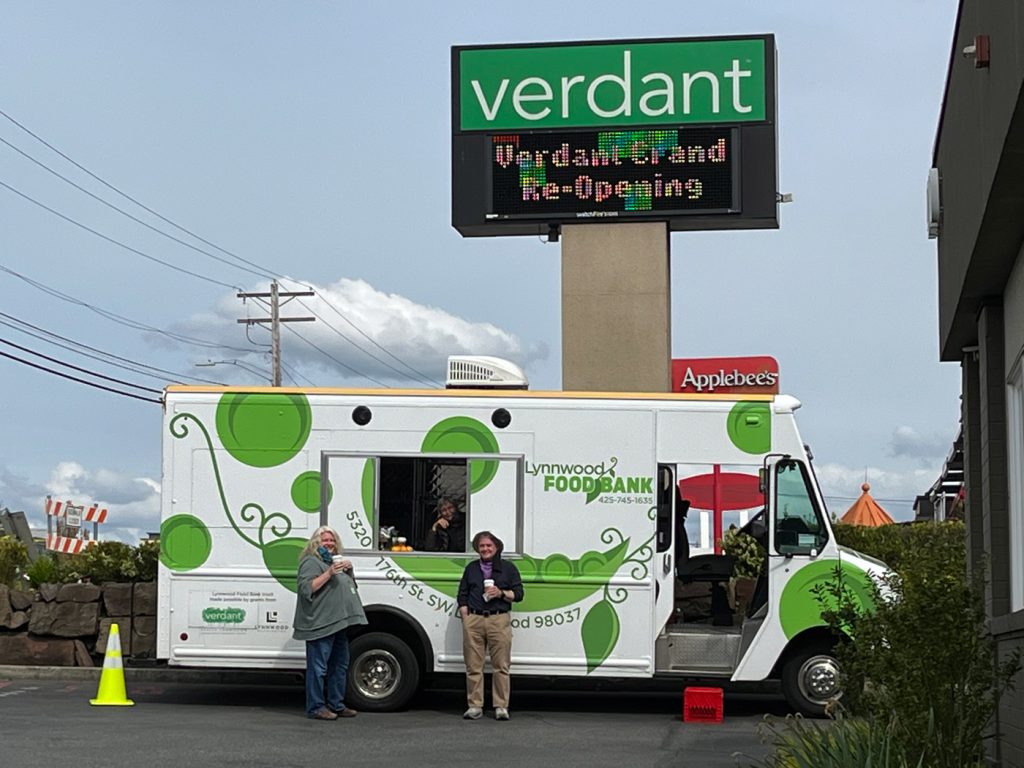 About Verdant Health
Through grant funding, community education, and support, Verdant advocates for all people in South Snohomish County to have access to basic health resources that contribute to their well-being and address the underlying causes of poor health. Verdant has a long history as a public resource working to improve the health of our residents by leading with compassion, working collaboratively, and focusing on health equity.
Investing in community's health through grant making and community education programs is at the root of Verdant's work. Funding nearly $12 million in grants in 2021, they invest in programs that address the underlying causes of poor health. With 50,000 people served by their grants and 3,000 people participating in our education programs and services in 2020 alone, we are engaged in work that makes it easier for our residents to achieve the quality health they deserve.
As an organization, Verdant prioritizes supporting Snohomish County residents' health needs using innovative approaches that focus on prevention, education, advocacy, and empowerment. The strategic priority areas established by Verdant's Board of Commissioners are:
Access to Healthcare: Residents are able to access affordable, safe medical and dental care when needed.
Behavioral Health: Residents can get mental health and substance use services in accessible, community-based settings as needed.
Housing: Residents are housed in safe, affordable housing and are given opportunity to maintain cost-effective housing that allows them to allocate an appropriate portion of their income to needs including food, medical care, and childcare.
Food Security: Residents do not go hungry and have access to nutritious foods to support their health and needs.
Childhood Obesity: Youth and families in our community have access to information, education, services, and food to support healthy lifestyles.
Other Education & Prevention: Residents can access supportive services addressing the Social Determinants of Health broadly and/or emerging needs.
Supporting Seniors: Older adults in our community age safely and respectfully in a healthy environment and with necessary social and medical supports.