Lynnwood appoints Arra Rael as DEI commissioner and approves millions in ARPA funds
LYNNWOOD, Wash., May 25, 2022 – After an emotional 30-minute public comment section at Lynnwood's City Council meeting Monday, May 23, council approved Arra Rael for Diversity, Equity, and Inclusion Commissioner following a controversial decision to postpone the vote last month.
Council also approved vacating 64th Avenue West for the Harris Ford expansion, and approved allocating $3,465,000 in American Rescue Plan Act funds. The approved ARPA funds include $400,000 for the Lynnwood Food Bank led by Councilwoman Julieta Altamira-Crosby, $1 million to Volunteers of America led by Council President George Hurst, no more than $2 million to go toward Scriber Lake maintenance led by Councilman Joshua Binda, and Councilwoman Shannon Session led the effort to reimburse Silver Creek Church, not to exceed $65,000, to fix their lighting and parking lot. 
Council has until December 31, 2024 to decide how to spend the remaining funds.
Arra Rael for DEI commissioner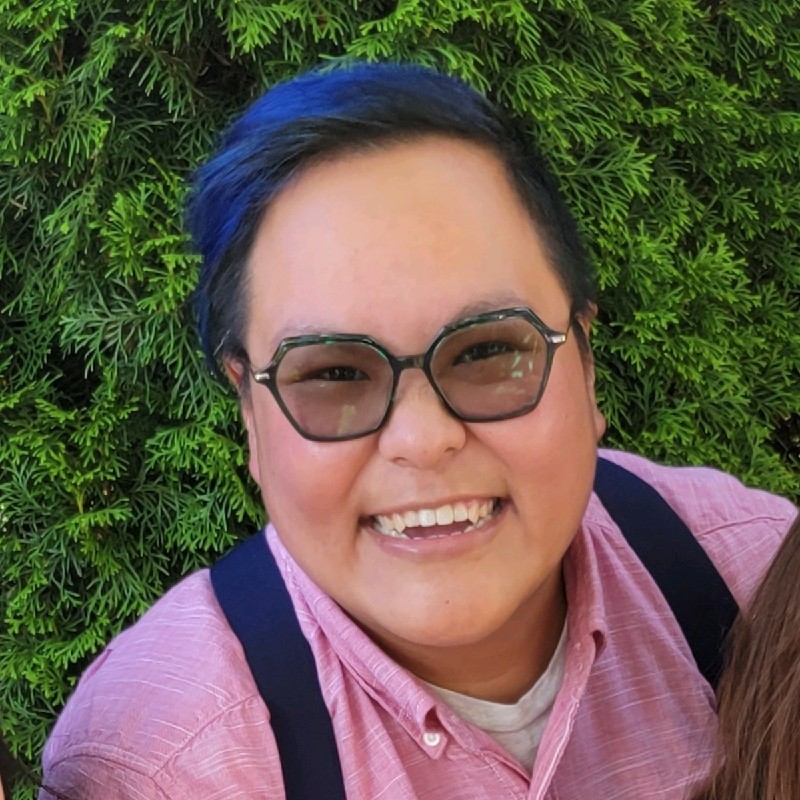 At council's meeting on April 25, Councilwoman Shannon Sessions moved to postpone the vote appointing Arra Rael as DEI commissioner after voicing reservations that Rael was not a Lynnwood resident nor voter registered in the city of Lynnwood. According to Rael's LinkedIn profile, two months ago she was appointed to the City of Bothell's Diversity, Equity and Inclusion Advisory Committee.
Sessions stated she wanted the council to review with city staff to ensure they were in compliance with city code before making a decision.
Given the nature of the position, the council's decision sparked an eruption of emotional public comments spanning over 30 minutes at Monday's meeting, many accusing the city council of being "exclusive" and "silencing" the voices of historically marginalized people.
Lynnwood resident Joy Karen made the point that at the April 25 meeting and May 16 work session, respectively, there were other candidates appointed to boards along with the DEIC, who were given opportunities to speak although no similar opportunity was granted to DEIC appointee Rael. Karen continued to share that the council spent more time questioning procedures than getting to know Rael in what she said was an attempt to "delegitimize and mute" the commission.
"You as the council have entrusted this DEIC with the responsibility to bring historically silenced voices forward and to suggest best practices for the city of Lynnwood," Karen said. "You have been trusted with the good faith of this community that you would advocate for all the voices of this community, not just the ones that make you comfortable or share the experiences that you have."
Arra Rael addressed the council personally about postponing her appointment to the commission first by clarifying that, in regards to speculation of whether she was a registered Lynnwood voter, she was indeed. In regards to living outside of Lynnwood city limits Rael noted that, according to the Lynnwood interactive map on the Lynnwood city website, she lives 1,200 feet away from Lynnwood city borders in unincorporated Snohomish County.
"While this distance might seem inconsequential to some, it has become the center of an incredibly contentious debate among city council and has become the primary reason why I should not be appointed as a committee member," Rael said.
Rael noted there has been heightened scrutiny towards members of the DEIC, and only members of the DEIC, using the example of the May 16 Work Session when "the city was caught unaware that several other boards and commissions either loosely adhered to residency requirements or not at all."
"The actions the city council has taken in the last few weeks has sent a message to the community that they are unfortunately more invested in exclusion rather than inclusion," Rael said Monday. "I do not believe this is the message or the impact this city council wants to convey."
Lu Jiang, Chair of the Diversity, Equity, and Inclusion Commission, also had a few words to say to council regarding their decision to postpone Rael's vote, whom the DEIC unanimously, if not emphatically, recommended council appoint.
The Lynnwood Municipal code allows for up to two non-Lynnwood residents to sit on boards and commissions and Rael satisfies that requirement, Jiang pointed out. In addition, by residing in unincorporated Lynnwood she would bring a unique, meaningful, perspective on marginalized representation, she said.
The voter registration requirements were changed in December, 2021, which Jiang stated was added to disqualify illegal immigrants from sitting on boards and commissions. The DEIC's mission statement states to "remove barriers" and "expand services", Jiang added, which the city is doing the opposite of by placing limitations, within the last six months, deviating from the commission's objective of creating an equitable environment.
"Not approving Arra's nomination demonstrates a pattern of systemic discrimination through excluding diverse voices," Jiang said.
Vice Chair of DEI commission Jennifer McClaughlin, chimed in through zoom to add the point that "equity is the process of redistributing access of opportunity to be fair and just – it's a commitment to action." McClaughin noted that one and three Lynnwood residents are born outside of the United States so by restricting commissioner requirements to Lynnwood citizens and voters this disqualifies a vast pool of Lynnwood residents due to the country's long winded immigration process.
"I realize that the intent of city council is probably good but intent actually is not important, what's important is impact and the impact of these actions is discriminatory," McClaughlin said.
Councilwoman Sessions spoke to her decision to postpone the vote last month by clarifying it had nothing to do with Rael's qualifications personally, but more to do with committee procedure.
"From the beginning it wasn't specific to Arra…it was specific to what we learned whether she qualified or not," Sessions said. "We do set rules for a reason."
In line with this procedural commitment, Sessions requested the Mayor and Council President George Hurst prepare an ordinance to be presented to council June 15 that would amend the city's municipal code restricting commission and board positions to Lynnwood residents and registered Lynnwood voters exclusively to avoid what she considered a similar "pickle."
Despite this request, Sessions not only voted in favor of appointing Rael, but vocalized her support of her in the position.
Councilman Joshua Binda made the motion to approve Arra Rael as DEI commissioner, and the motion was approved 4-2 with Councilman Patrick Decker and Council Vice President Jim Smith voting no. Councilwoman Shirley Sutton did not attend Monday's meeting.
Business items and other matters
Council also read a proclamation recognizing May 30 as Memorial Day, held a brief presentation recognizing the Human Resource Department and the work that they do, and unanimously approved the following during their consent agenda:
Claims in the amount of $4,199,079.65 for the period May 2, 2022 through May 15, 2022, and payroll in the amount of $1,254,276.56 dated May 6, 2022.
A memorandum of understanding with local governments in settling claims against pharmaceutical companies supplying opioids
A funding agreement for the Wastewater Treatment Plant Aeration Blowers upgrade
Additionally Councilwoman Sessions moved to approve resolution 2022-08 authorizing the purchase of real property identified by Snohomish County Assessor's parcel number 0060840030015, known as the Elk's property, for a Sprague's Pond Park addition. Session's motion was seconded by Councilman Decker and was approved unanimously.
Council Vice President Jim Smith also motioned to approve an ordinance amending the Lynnwood Municipal Code Title 1 (General Requirements),19 (Subdivision Title), and 21 (Zoning) to make corrections found in error. Smith's motion passed unanimously.
Council President George Hurst then moved to postpone action on voting on eliminating vehicle license fees and utility tax relief until October 10 to allow the city to have a better understanding of its revenue during the Fall. Both postponements were approved by the council unanimously.