Mill Creek annual Spring Performance Survey now open
MILL CREEK, Wash., June 4, 2022 – The City of Mill Creek is conducting its first annual Spring Performance Survey to establish a benchmark that will help the City begin assessing the community's overall satisfaction with services, facilities, communication, and more.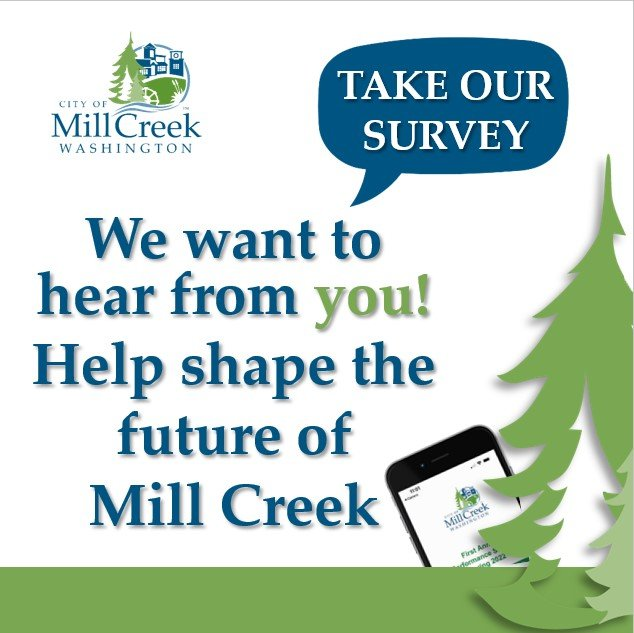 "The success of any survey relies on participation; a sizeable response means the data would represent most of our community's views. The better we understand our community, the better the chance we can meet their needs now and in the future, which is one of our primary goals," said Jody Hawkins, Communications & Marketing Coordinator for the City.
The survey will be available from June 3 to June 30 and is open to all who live and work in Mill Creek. To learn more and to take the survey, visit millcreekwa.gov/survey.