Food Truck Fridays: Hauling big flavors to the Port of Everett
EVERETT, Wash., June 6, 2022 – Food Truck Fridays are hauling some big flavors to the Port of Everett. In partnership with the Washington State Food Truck Association, the Port of Everett is hosting a "Lunch and Launch" every Friday from 11 a.m. to 1:30 p.m. through Aug. 26, at 10th Street and West Marine View Drive. 
Food trucks like Tabassum and The Big Red Truck sponsor the "Lunch" side of things, while the "Launch" portion of the recurring event comes from the Jetty Landing Park and Boat Launch located just a few yards away. Parking for Food Truck Fridays is free for the first two hours—plenty of time to eat some delicious food and enjoy views of the Port.
Tabassum is the only food truck serving authentic central Asian street food in Washington State. Best known for their stuffed puff pastry hand-pies called "Samsas," Tabassum is sure to put a smile on your face—an appropriate reaction considering "Tabassum" is a name for "smile" in several central Asian languages. While the fillings vary, the Samsas' common denominator is the very flakey, super delicious puff pastry holding everything together.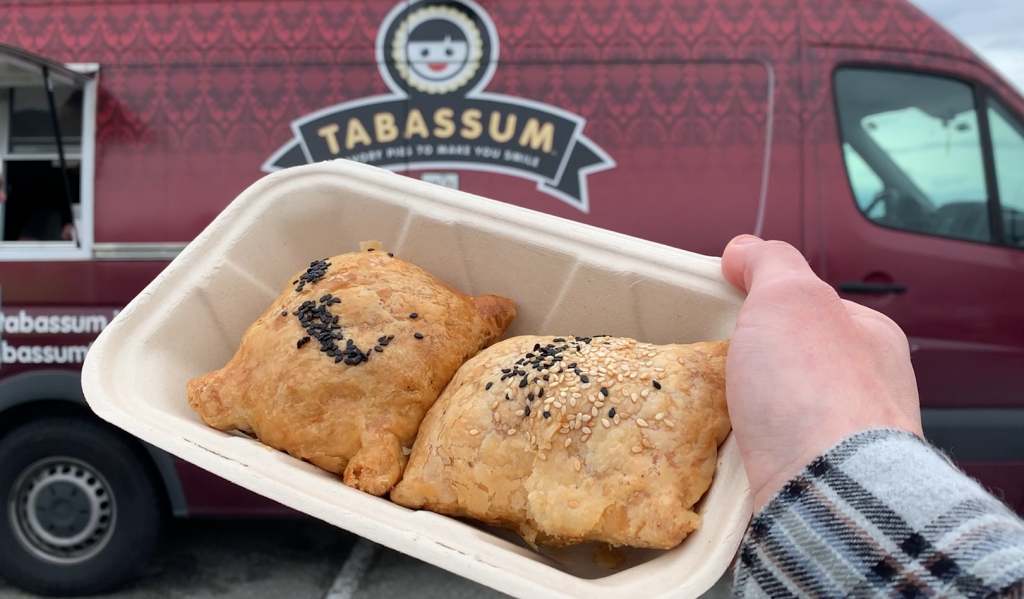 Tabassum has two trucks that frequent parts of King and Snohomish County. To keep up with Tabassum's whereabouts, follow them on Facebook, Instagram, and Twitter.
The Big Red Truck is headed by Chef Tony Dalman, a seasoned chef who's been in the industry for more than 20 years. The Big Red Truck serves to order American diner classics like mac and cheese and nachos. According to Chef Dalman, Big Red's most popular item is the Cubano. Lovingly referring to it as a "PNW Cubano," Chef Dalman sticks to the usual ingredients like ham, swiss, mustard, and pickles but uses very smokey pulled pork to make it his own.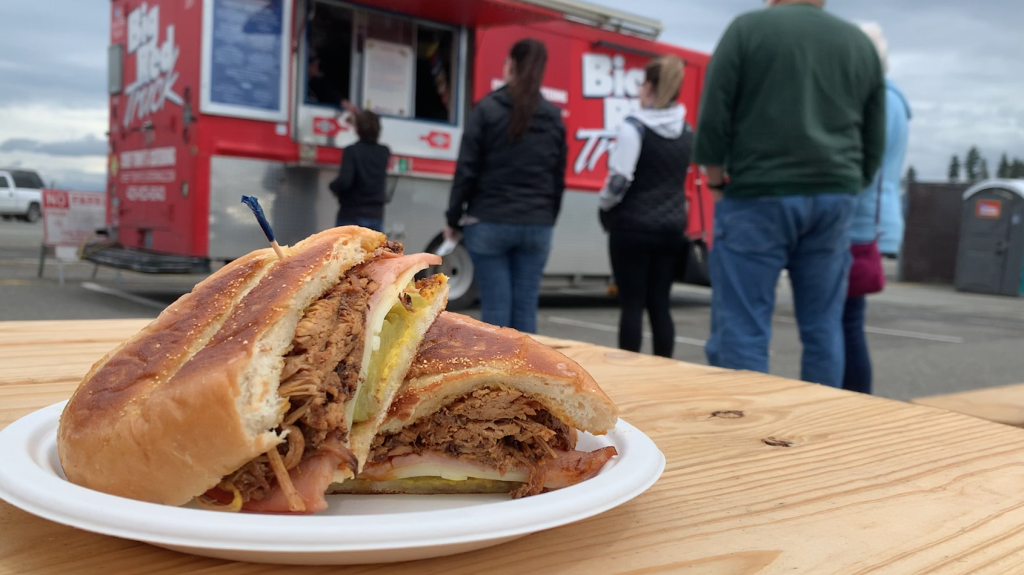 Find out where The Big Red Truck is heading next by following it on Facebook, Instagram, and Twitter.
To learn more about events in the Port of Everett, click here.