Methamphetamine lab confirmed at Lynnwood hotel
LYNNWOOD, June 8, 2022 –The Lynnwood Police and several fire agencies responded to a 9-1-1 hazardous material call at approximately 11:42 a.m. on Saturday, June 4. After first responders isolated the hazard, the case was initially turned over to the Washington State Department of Ecology before handing it over to be investigated by the Snohomish County Drug Task Force.
After a judge approved the search warrant, law enforcement was able to confirm that several drug chemicals, unknown liquids, and glassware were discovered in the room, indicating an active lab to produce methamphetamine.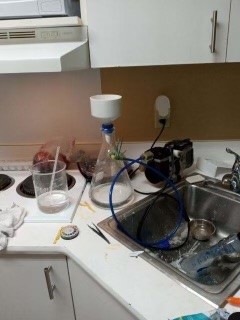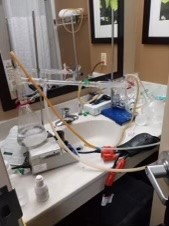 According to Leslie Hynes with South County Fire, other agencies responding to the call were Everett Fire, Marysville Fire, and Snohomish Regional Fire & Rescue. Some hotel occupants were briefly evacuated. The Lynnwood Times was told that the incident was contained and that no one in the hotel is in danger.
"The cleaning crew went in to clean the room and saw stuff that didn't look right," Sgt. Blakley of the Lynnwood Police Department told the Lynnwood Times.
Extended Stay America provides long-term stays for business travelers, students, tourists, and those relocating to the area.
"I was confused about what was going on at first," a hotel guest told the Times. "The staff is great, and I am thankful to the cleaning staff."
The investigation is ongoing. No suspects have been brought into custody as of Tuesday afternoon (June 7).