Council Corner: Public Safety must be our highest priority
By Jim Smith, Council Vice President, City of Lynnwood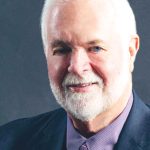 It has been said many times. It doesn't matter how beautiful our parks are if they are not safe to visit. And we can expand that to include all parts of this city.
As a Council our priority must be for the safety of our citizens. That is our calling and that is our sworn duty. If we don't keep the residence and the stakeholders of Lynnwood safe, nothing else matters.
We are thankful to our many talented members of the Lynnwood Police Department. Our Police protect everyone…but especially the most vulnerable. From traffic stops involving dangerous DUI driving, to domestic abuse, to ultra-violent robberies, our team of police and support personnel are there to protect us all.
Our Council is committed to making Lynnwood safer. We support our Lynnwood Police and appreciate them for all the good that they do. Now is the time to be more proactive, rather than reactive, against crime. We all deserve nothing less.
With that in mind, we must bring up the obvious: Crime is expanding exponentially in the region and overflowing into Lynnwood. Drug needles in the parks and other areas have made some of these parks unusable by our families. These drug activities are escalating and must be stopped…not slowed down…stopped! Armed robberies are at a record high in Lynnwood. We need to make Lynnwood a bad place to commit these crimes.
Public safety in Lynnwood has to be number one. Fortunately we have incredible experts to make that happen…our Lynnwood Police!
If you would like volunteer for one of the Lynnwood Police volunteer groups, please contact our Lynnwood Police Department.  Opportunities exist in:
Citizen's Patrol Program
Volunteers in Public Safety (VIPS)
Volunteer Car Seat Technicians
Lynnwood Explorer Program
---
Lynnwood Times Disclaimer: The opinions expressed in this article are the author's own and do not reflect the view of the Lynnwood Times.