United Way of Snohomish County announces Craig Chambers as new CEO
EVERETT, Wash., July 6, 2022 — Today, United Way of Snohomish County (UWSC) announces Craig Chambers as its President and Chief Executive Officer. Chambers joins UWSC after acting as CEO and Executive Director of United Way Skagit Valley for two years. He replaces Dr. Terry Cox, who has been acting as interim and President and CEO since November 2021.
Chambers comes on board with nine years of non-profit experience, including various positions with multiple YMCA locations across Snohomish County prior to his time at United Way of Skagit Valley, bringing a successful history of fundraising and creating surplus for his previous organizations. Chambers also brings an understanding and commitment to taking equitable actions towards serving under-represented populations via program implementation and policy change.
"This is my community, so I have a huge interest in seeing this organization succeed," said Chambers. "We need our neighbors, and we need to continually invest in our community. I look forward to helping us achieve that goal. I am excited about this new chapter and look forward to working with my team to support the community."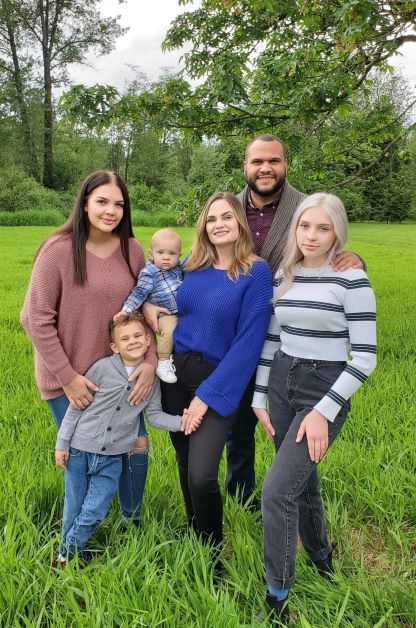 UWSC has been without a standing President and CEO for two and a half years, and recently went through a reorganization. Chambers has stated that his first order of business will be connecting with the community in an effort to rebuild build stronger relationships with existing CORE collaborative partners, government entities, and funders within Snohomish County. Other responsibilities will include evaluating the existing strategic plan and proposing changes to increase fundraising revenue, enable continued support of the CORE Collaboratives and to generate positive operating income.
"The Board of Directors is excited to have Craig come onboard to lead UWSC's work in creating open roads to equity," said Nicole Amor, UWSC Board of Directors Chair. "Snohomish County is full of unique communities with varying needs across different demographics. Having someone who has lived their life here, who understands the work that needs to be done, will be a huge asset to United Way as we work to end intergenerational poverty and reduce systems of inequity."
About United Way of Snohomish County
United Way of Snohomish County has moved beyond its traditional role of simply being a fundraiser to being a funder, active partner, and convener around intentional collaborative solutions to create lasting community change. Through our CORE Collaborative approach, United Way of Snohomish County removes barriers to help families escape the traps of poverty. We are the only organization in Snohomish County who is not only a funder, but an active partner in CORE Collaboratives—groups of cross-sector partners with shared goals for both the child and the adults in their lives. CORE places families at the center, working to create more equitable systems and long-term solutions for the whole family.