Ortiz-Self praises court's dismissal in Sutherland vax lawsuit against House
OLYMPIA, Wash., July 8, 2022 – According to court documents obtained by the Lynnwood Times, Thurston County Superior Court Judge Mary Sue Wilson dismissed a Republican lawsuit lead by Rep. Robert Sutherland and five colleagues, July 1, that claimed vaccination requirements for lawmakers conducting business in the House of Representatives were discriminatory and a violation of rights and freedom. No appeal is planned.
On September 30, 2021, the Chief Clerk of the Washington State House of Representatives issued the COVID-19, 2021 House Interim Operations Plan, authorized by a 4-3 vote by the House Executive Rules Committee.
The interim plan, which went into effect October 18, 2021, limited access to House facilities to only those who provided documentation of being fully vaccinated against COVID-19. The 2022 plan, emailed out on November 18, 2021, maintained these requirements updated to allow members of the public to attend live floor sessions so long as they had been screened, could provide vaccination proof, or presented a negative COVID test taken within 72 hours.
Robert Sutherland filed the lawsuit last November with plaintiffs Representatives Rob Chase, Bob McCaslin, and Jessee Young along with John Henry Moselage III, Luke Davis, Virginia Graham, Russell Neff, Gary Edwards, Jim Walsh, Jesse Westcott and Craig Wellbrock.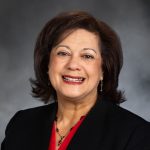 Defendants were Bernard Dean, Chief Clerk of the House of Representatives, with Laurie Jinkins (D-Tacoma), Pat Sullivan (D-Covington), Monica Stonier (D-Vancouver), and Lillian Ortiz-Self (D-Mukilteo) with the Washington House Executive Rules Committee.
"I was confident the results would turn out this way.  The Executive Committee sets the rules for the House and is responsible to Keep everyone safe. We followed the scientific guidelines that were at our disposal and in so doing we acted in the best interest of all involved. I am glad the court agreed," Representative Lillian Ortiz-Self (D-Mukilteo) told the Lynnwood Times.
Sutherland encountered the House's requirements first-hand just months later when he was asked to leave the Capitol campus by a Sergeant-at-Arms the morning of March 5.
During a speech at a rally on the state Capitol campus in Olympia later that day, Rep. Sutherland shared the incident with the Sergeant-at-Arms in which he told the law enforcement official, "F*** You."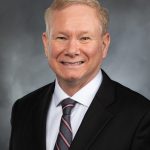 Sutherland's remarks towards the Sergeant-at-Arms came after he was not allowed into the state Capitol building because he had not taken the required COVID test. House members needed to provide negative test results every Monday, Wednesday, and Friday if they wanted access to the House. House rules also require a negative COVID test result for members to gain access to their offices or the floor of the House chamber.
On March 25, the State of Washington House of Representatives issued a formal reprimand against Republican Rep. Robert Sutherland (R-Granite Falls) for inappropriate behavior towards the Sergeant-at-Arms.
According to the letter of reprimand, the official investigation determined that on Friday, March 4th, Sutherland was escorted out of the John L. O'Brien building, his office location, because he "failed to adhere to the House testing protocols by failing to test for COVID-19."
On Saturday, March 5, Sutherland attempted multiple times to enter the John L. O'Brien building in violation of House testing protocols. The Sergeant-at-Arms arrived at approximately 11:07 a.m. to assist with the situation. As the Sergeant-at-Arms explained why he could not let Rep. Robert Sutherland (R-Granite Falls) into both the John L. O'Brien and the Legislative buildings, Sutherland yelled, "F*** You Sergeant!"
State Rep Robert Sutherland screaming about being locked out of the legislative chambers and screaming fuck you at a cop. They got some serious anger issues. pic.twitter.com/JYTq0oABi8

— A. Comrade (@ComradeBeret) March 5, 2022
According to the document, Sutherland continued to swear and act inappropriately towards the Sergeant-at- Arms for several minutes.
In a written statement to the Washington State Legislature, Sutherland explained that all the COVID testers had gone home for the weekend which is why he was not able to get tested. He also stated the officer, which he said was wearing plain clothes, acted unprofessionally and aggressive toward him which elicited his response.
"Looking back, I am saddened that this whole exchange occurred. It didn't have to, and it shouldn't have. It was a misunderstanding on the part of the Sargent-at-arms regarding which building(s) I was allowed to be in and his poor demeanor towards me eventually got the better of me and I responded in like manner using expletives, as he did," Sutherland wrote.
"I am willing to personally meet with the Sargent-at-Arms privately, or with others, at his discretion, and shake his hand in sincere appreciation and gratitude for all he does to safeguard us while we endeavor to do the people's work. But such a meeting would be shallow and unfulfilled if he were not to humble himself and acknowledge his own severe shortcomings on that day."
Operational rules will be reviewed again before the 2023 session based on public health data at that time.