Exclusive Interview: Martin Yamamoto, from farmhand to Mill Creek City Manager
MILL CREEK–At its June 28 meeting, the Mill Creek City Council voted, 5-1, appointing Martin Yamamoto for the City Manager position.
"I am excited to have Martin Yamamoto serve as Mill Creek's next City Manager," Mayor Brian Holtzclaw said. "Martin has been instrumental in 'steadying the ship' over the last seven months following the resignation of our prior City Manager. However, in the process, Martin has also demonstrated he is qualified and capable of leading the City forward as the permanent City Manager."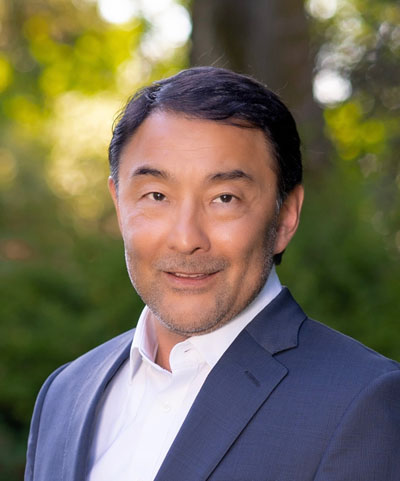 Yamamoto has been Mill Creek's Deputy City Manager since 2021 and took over City Manager, as Interim, following Michael Ciaravino's resignation back in November of 2021. After a grueling interview process, Yamamoto was found to be the most qualified, out of the four finalists, given his extensive resume and achievements. Just some of his accomplishments, as Interim City Manager, include rolling out the first phase in Mill Creek's rebuilding process, consisting of building an organizational strategy to incorporate the Council's and City's operational priorities, and hiring Acting Police Chief Stan White.
"Since the beginning of the year Martin has been performing at an incredibly high level. His demeanor and his abilities combined make him the best suited candidate for this job and the city going forward," Councilman Vincent Cavaleri told the Lynnwood Times.
Prior to working with the City of Mill Creek, Yamamoto worked for the City of Seattle for ten years, with the last seven as a fiscal manager. The difference between working in a big city compared to a smaller city, Yamamoto said, is extremely distinct because "things move a lot faster in a smaller city". In Mill Creek Yamamoto works much closer with individuals, city council, and individual groups than he did in Seattle which adds to a much more collaborative, and preferred, experience.
"The City of Seattle is so large and in a large municipality it's hard to make change when you're in a leadership or management role," Yamamoto told the Lynnwood Times. "But coming here to Mill Creek, making the decisions I make, and the decisions my team makes, directly impacts the City. I just love seeing how fast that can happen."
From farmhand to City Manager
Yamamoto was born and raised in Eastern Washington, in the Tri-Cities area, where he spent his summers working on his grandparent's 2,600-acre crop farm just south of Moses Lake. Growing up working as a farmhand helped cultivate Yamamoto's hard work ethic that would later supplement his enduring commitment to public service.
"Working twelve-hour days, working six days a week, just getting up early knowing you have a job to do really prepares you for almost anything," Yamamoto said.
While working on a farm helped cultivate Yamamoto's work ethic, he attributes learning resiliency from wrestling in High School where he learned to never give up.
"Things happen to us [in a government role], we get beaten down sometimes but we keep on moving forward, and hopefully we learn something so we can keep on improving," Yamamoto said.
In 1984, Yamamoto relocated to the Seattle area to attend Seattle University, where he received his undergraduate degree in accounting and later returned for his M.B.A. in 2005. While attending college he worked as a Work Studies student for the City of Seattle which kickstarted his interest working in local government.
Yamamoto took a job as Accountant Supervisor for the Seattle Police Department in 1996, where worked for nine years before furthering his education to gain more expertise he believed would improve his work in the public sector.
While attending grad school, Martin Yamamoto also started his own business, B2B Delivery Service, which was later sold to Foods on the Run for an undisclosed amount. After selling his business and obtaining his MBA he briefly worked as a consultant for Northwest Advisors but his passion for public service kept calling him back.
"It was the ability to make change, the help people," Yamamoto told the Lynnwood Times. "There's no better way to help people than through our local government."
When Yamamoto left his fiscal manager position for the City of Seattle for Deputy City Manager of Mill Creek, he shared with the Lynnwood Times that becoming City Manager was not even on his radar.
"I wasn't even sure if I was capable of doing it to be completely honest. I wanted to make sure the city had the best candidate and early on I couldn't tell you that it was me," Yamamoto said. "The lightbulb really came on about a couple months before the interview process…it just got to the point that all these little successes pointed to that this position was something I needed to do."
Focuses and priorities in his new role
Now that Martin Yamamoto is in his new role as City Manager, his top priorities are continuing to rebuild the city and address staffing shortages. While there are many positions to be filled, filling the Deputy City Manager position he vacated, and Police Chief role are top on his list.
Yamamoto also plans to spend his first few months meeting with key partners to reestablish relationships as well as work with local businesses to develop a strategy for economic recovery.
When asked what he meant by "rebuilding the city" Yamamoto shared that "rebuilding" means a lot of different things but more specifically filling budget positions, improving the City's operations in terms of workflow, and building efficiencies into everything Mill Creek does in order to save time and money.
"Rebuilding means rebuilding our core; we can't move forward unless we have those core operations," Yamamoto said.
Yamamoto's ideal vision for the city of Mill Creek is to bring its communities together by maintaining a transparent government so that they can, collectively, make decisions together. He boils down his strategy of accomplishing this into three words: Integrity, hard work, and appreciation for people.